The disruption caused by the Covid-19 outbreak may continue for some time.
When a crisis such as the current one strikes, it is easy to focus only on the present difficulties and how to resolve them in the future.
Where a business has an unresolved dispute, it is important to remember that the current crisis will not, in most cases, cause normal time limits for commencing legal proceedings or limitation periods to be suspended.
At present, at least for commercial disputes, the courts have announced a "business as normal" policy and trials are continuing, where possible.
If you require immediate assistance from our teams, please contact us by phone (contact us) or alternatively email your request for assistance by submitting this form.
Webinar recording: Force majeure – litigation in the wake of Covid-19
In this webinar, Sean Upson, Mo Bhaskaran and Lucy Ward used their experience relating to force majeure clauses following the California energy crisis, the Japan earthquake and tsunami in 2011 and in the wake of 9/11 terrorist attacks, to cover: What is force majeure and frustration?; Considerations when applying force majeure to the current UK situation; What events would a force majeure clause cover?; The requirements to consider when a force majeure clause is used; and The burden of proof when invoking force majeure.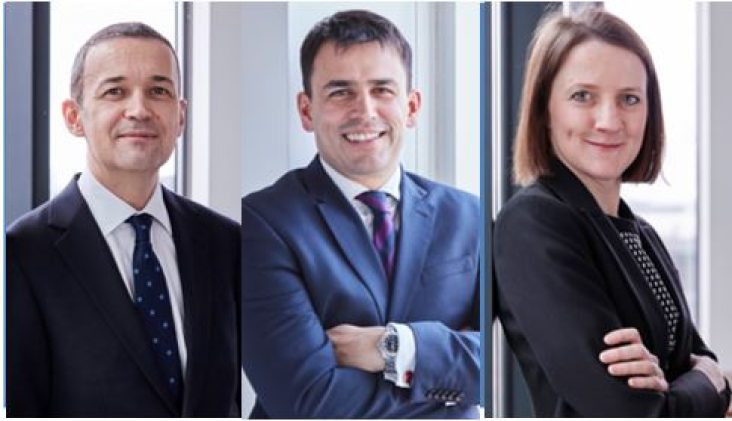 Meet our specialist Covid-19 team
We have assembled a specialist team who have the experience and expertise to help with all the legal issues emerging out of the Covid-19 crisis, you can meet them here…
Stewarts. A law firm like no other.
Specialising in high-value and complex disputes, our track record of success for our clients has helped us become the UK's leading litigation-only law firm.
Clients choose Stewarts for our legal excellence, our specialist expertise and our pioneering approach to complex litigation. Our focus is always on success: achieving the best results for our clients around the world.
Stewarts is the UK's largest litigation-only law firm with more than 375 staff, including 67 partners. We act for corporate and individual clients in high-value and complex disputes.
Each of our departments has an international reputation for excellence. We are top ranked in both The Legal 500 and Chambers, the leading guides to the legal profession in the UK.
The firm comprises some of the UK's leading litigation lawyers and enjoys a reputation for innovative and groundbreaking litigation.
Our lawyers have unrivalled experience in putting together innovative costs arrangements enabling our clients to manage risk and litigate from a position of financial strength.
"Experienced, innovative, knowledgeable, responsive, energetic, committed and cutting edge"

Chambers and The Legal 500
"If someone wanted to take on the banks, Stewarts would be my first port of call. They have high-quality people there and are innovative in terms of funding"

Chambers
"I found them to be first class. Their knowledge is excellent"
If you require assistance, please contact us or request a call from one of our lawyers.