The Covid-19 crisis has caused unprecedented economic challenges for businesses. Financial support from the government has so far helped many businesses weather the storm but unfortunately increased numbers of corporate insolvencies are likely to be seen.
The government has made significant changes to the UK insolvency regime in response to the Covid-19 crisis, but it is too early to say how much these will help businesses in the longer term.
Insolvency practitioners will play a central role in helping businesses survive during this time, or achieve maximum returns to creditors from the assets when they fail.
In addition to realising tangible assets, insolvency practitioners will look to bring legal claims to help swell the pot of money for creditors. Sometimes, these claims will derive from the Insolvency Act, but often they will be unrelated stand-alone commercial litigation claims.
We have wide-ranging and substantive experience in this area, acting for insolvency practitioners and stakeholders. Our contentious insolvency and restructuring specialists investigate and pursue insolvency and other claims to maximise recovery of assets.
We have acted on some of the largest and highest-profile insolvencies of recent times. These insolvencies have defined the scope of liquidators' powers both domestically and in cross-border situations and generated tens of millions of pounds of realisations back into the insolvent estate.
Further details of our contentious insolvency expertise can be found here – Insolvency and Asset Recovery.
If you require immediate assistance from our teams, please contact us by phone (contact us) or email your request by submitting this form.
Webinar recording: Force majeure – litigation in the wake of Covid-19
In this webinar, Sean Upson, Mo Bhaskaran and Lucy Ward used their experience relating to force majeure clauses following the California energy crisis, the Japan earthquake and tsunami in 2011 and in the wake of 9/11 terrorist attacks, to cover: What is force majeure and frustration?; Considerations when applying force majeure to the current UK situation; What events would a force majeure clause cover?; The requirements to consider when a force majeure clause is used; and The burden of proof when invoking force majeure.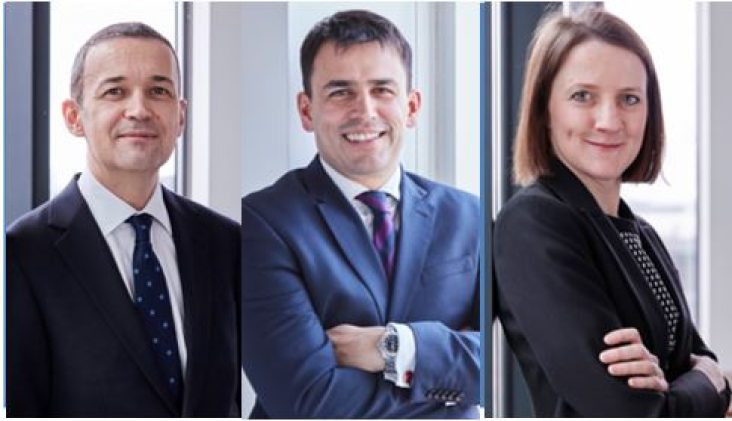 Meet our specialist Contentious Insolvency team
Our contentious insolvency and restructuring specialists investigate and pursue insolvency claims to maximise recovery of assets.
Our team comprises some of the UK's leading litigation lawyers and has vast experience conducting multi-jurisdictional disputes.
Commercial Litigation expertise
We act in some of the most high-profile and groundbreaking commercial litigation cases in the UK.
Our clients include FTSE 100 companies, Fortune 500 and other international corporations, as well as institutional investors, foreign governments, public bodies and individuals.
We are conflict free, enabling us to act for our clients against global banks and multinationals in high-value and complex disputes. Many of our cases are groundbreaking and involve the application of new and developing areas of the law.
Our lawyers have unrivalled experience in putting together innovative costs arrangements. The use of third party funding, after-the-event insurance and risk-sharing fee agreements enables our clients to manage risk and litigate from a position of financial strength.
Our team of more than 50 lawyers has the depth and expertise to conduct heavyweight litigation. All our partners have experience in coordinating proceedings in multiple jurisdictions. We have strategic alliances with handpicked law firms around the world to enable our clients to take a cross-border approach to litigation.
"If someone wanted to take on the banks, Stewarts would be my first port of call. They have high-quality people there and are innovative in terms of funding"

Chambers
"Experienced, innovative, knowledgeable, responsive, energetic, committed and cutting edge"

Chambers and The Legal 500
"I found them to be first class. Their knowledge is excellent"
If you require assistance, please contact us or request a call from one of our lawyers.