Faranak Ghajavand is an Associate in the Commercial Litigation and Tax Litigation and Investigations teams. Faranak joined the Commercial Litigation department at Stewarts in 2016, having trained at a global law firm and then practised civil fraud and asset recovery at a specialist boutique firm for two years.
Faranak says:
My background is quite unconventional compared to most City lawyers. I was born in Iran during the eight-year-long war with Iraq to politically active parents. They (very sensibly) decided to relocate to Sweden, where we arrived as refugees in 1989 and where I was lucky enough to grow up in idyllic Swedish countryside. My parents had both been teachers in Iran and they tried to instil in me from a young age a notion to "dream big" and pursue my goals without feeling limited by any perceived ideas of disadvantage. I moved to the UK to study International Relations and Development Studies and later law school, having decided to pursue a legal career in my mid-20s. I had loved my undergraduate degree and learning to critically analyse global political and economic power structures, but I craved studying something that could be applied in practice and provide a tool to solve problems.
I completely disregarded my law tutors' advice to keep an open mind about what type of law I wanted to practise and set out to become a litigator from day one. This included training with CMS Cameron McKenna with a focus on litigation and international arbitration. This confirmed that it was the practice area for me (despite the supremely uncomfortable wooden benches of the Court of Appeal). I loved how varied a day could be for a litigator: from drowning (both intellectually and physically) in thousands of documents only to emerge at the end of it with a plan for action, to discussing strategy with counsel, in order to create a convincing case on behalf of your client. It is storytelling in professional form.
On qualification, I accepted a role as in-house counsel with one of CMS' largest US insurance clients, doing corporate insurance and regulatory work for a year. The company was undergoing a global restructuring of its business, and I had the daunting experience of travelling around Europe to explain what was happening and why to local business leaders and work with a global team of lawyers to put in place the legal vehicles and structures. The experience was invaluable, giving me an insight into the workings of a large multi-national company and the decision-making process of a company board, as well as seeing first-hand what a client wants and does not want from its lawyers.
After that, I spent two years at a litigation boutique firm who specialise in cases where there are allegations of fraud and a need to preserve or recover assets through various forms of injunctive relief. It was a sink or swim environment, which turbo-charged my development as a litigator. I was responsible for drafting witness statements, preparing all the documents for court hearings with minimal supervision and working closely with leading counsel.  I wanted to maintain a broader mix of work, however, and joined Stewarts in 2016.
Having had the experience of working at a global full-service firm, as well as in-house and at a specialist litigation boutique, four years down the line, I have never regretted the decision to join Stewarts. It has offered me the combined opportunity to work with great colleagues on some of the most complex and interesting cases being litigated – in a collegiate and down-to-earth environment that encourages lawyers to be autonomous and self-driven. This has suited me well. To the extent needed, support and supervision are readily available, but otherwise you are trusted to manage your own time and workload.
During my time here, I have acted on competition damages claims on behalf of leading UK retailers seeking to recover what they say are anti-competitive fees applied by debit card companies, and represented a Middle Eastern sovereign investment fund with efforts to recover millions of embezzled assets from fraudsters. I am now focusing on complex group litigation cases arising out of failed tax schemes, acting on behalf of hundreds of investors. One day is rarely identical to the next! Due to the constantly changing subject matter and area of law you are dealing with, you are always kept on your toes and driven to learn in order to achieve the best for your clients.
My advice to others, especially to those who might not come from traditional backgrounds that provide an obvious route into law, would be not to be afraid to take risks. Don't feel limited by the additional hurdles that might be put in your way and don't allow others to do so either. Try and figure out your own reasons for pursuing a particular path and career, and then stay honest to that intention.
To view Faranak's profile, please click here.
---
Stewarts Career Stories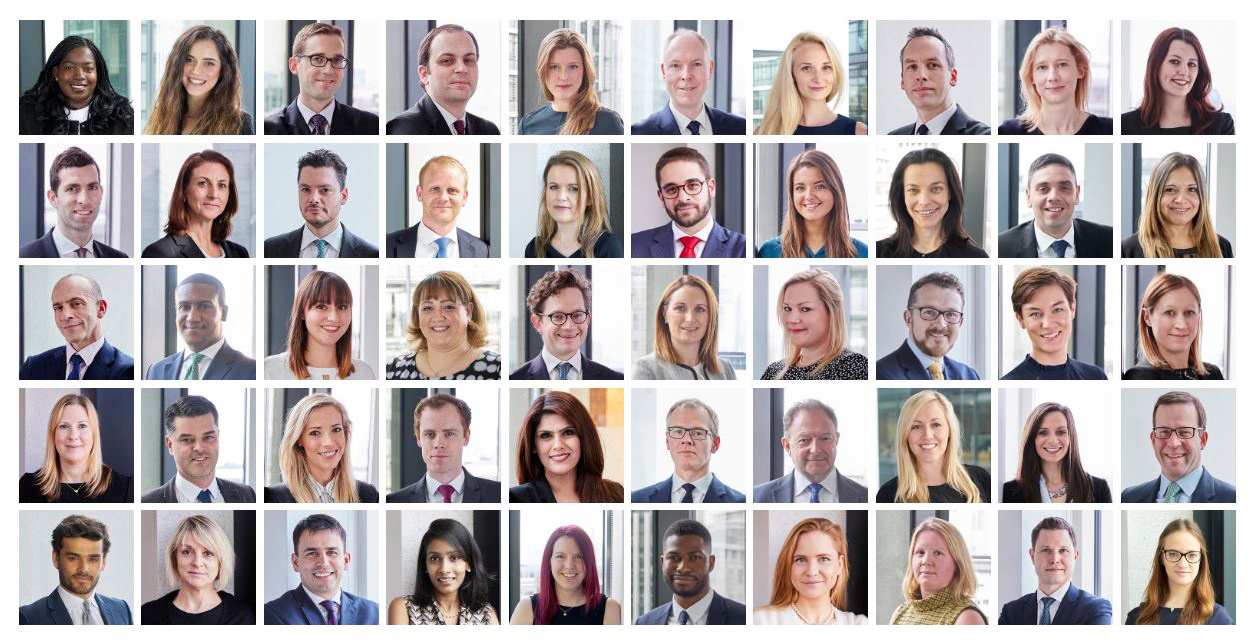 We encourage our people to strive for excellence in everything they do. Our culture promotes a good work/life balance and supports the career progression of our staff.
We've highlighted some of the careers of our people, outlining the diverse paths they have taken to get where they are today.
---
Interested in joining us?
At Stewarts, we aim to recruit and retain the best people at all levels of the firm. The ability, dedication and technical excellence of our people are critical to the successes we achieve for our clients.
If you are interested in working for Stewarts our Careers section provides further details of our recruitment process and current opportunities.
You can find further information regarding our expertise, experience and teams on our Expertise pages and more about the firm on our About Us section.
---
Subscribe – In order to receive our news straight to your inbox, subscribe here. Our newsletters are sent no more than once a month.