Funmi is responsible for regulatory compliance and data protection across the firm. She is also a member of the Inclusion Committee. Funmi joined Stewarts in November 2011.
Funmi says:
"I joined the firm at an exciting time. The legal regulatory landscape was evolving as the old prescriptive rules-based regime was out and outcomes-focused regulation (OFR) was being ushered in. A lot of firms including Stewarts  were expanding their risk and compliance function at that time as OFR was a very new concept.
My role primarily involves ensuring that the firm meets and remains compliant with our regulatory obligations.  My job essentially is to prevent breaches (or deal with them if they do occur), advise on professional ethics issues and encourage best practice – by reducing risk and instilling a compliance culture throughout the firm. In 2017 I became the firm's DPO which added GDPR and data protection compliance to my remit.
I was with the SRA for a number of years before joining Stewarts so it is no surprise that I know the SRA handbook (almost) back to front! I undertook investigations and monitoring visits to firms to assess practice standards. Having the experience of thinking like a regulator I think gives me additional insight.
I'm a problem-solver. And nosey. The combination makes my role ideal for me. Like most compliance professionals I sort of fell into it from a fee earning role but I've always been interested in ethics and the rule of law in society. My master's degree thesis was on professional boxing and the Black male body as a site of legalised violence. I have certainly seen the risk and compliance sphere grow in the last few years, not just in law firms. It is increasingly led by client demands as well as the imposition of more regulation than ever in professional services. I would strongly urge anyone interested to consider compliance as an alternative career in law. There are specialisms within compliance so it is very varied as well as intellectually stimulating. One of the misconceptions is that compliance is about telling people "no". It rarely is that; it is much more about collaborating with fee earners to find solutions to conundrums and supporting them to provide the best standards – including ethical standards – of service to clients.
The strongest asset Stewarts has are its people. It is genuinely a supportive and friendly place to work. Everyone is encouraged to develop, through training or on the job. The KM & Compliance team in particular is a great team to be part of – but then I would say that! In our team there is so much interesting work going on and lots of opportunities to work with others across the firm, which as much as anything else is an excellent way to increase one's knowledge. I'm also really excited to be part of the Inclusion Committee at Stewarts and to have been involved in various inclusion initiatives as this work reflects ideals that I have always been passionately committed to.
I'm often asked what advice I would give to someone starting their career – I have none, just a quote I saw recently that resonates: resilience is like a cork in water; even when you try and push it down it always rises to the top.
If I wasn't in compliance, I would probably be an academic. Oh I love my job but I still feel I have a PhD in me waiting to get out!"
To view Funmi's  profile, please click here.
---
Stewarts Career Stories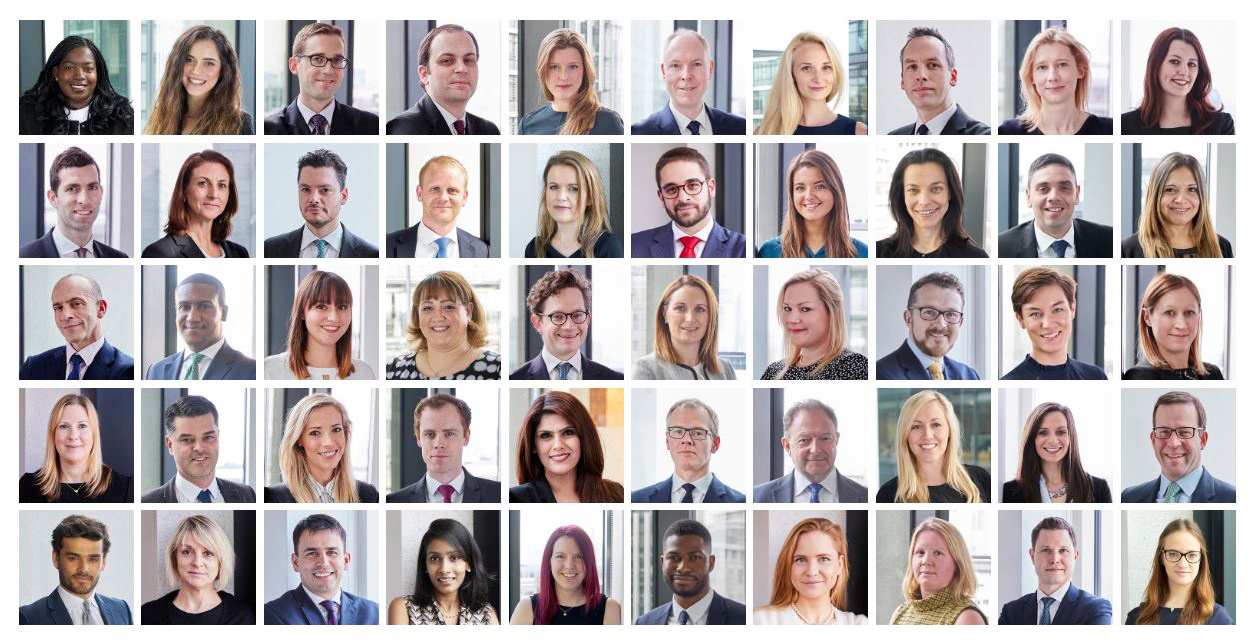 We encourage our people to strive for excellence in everything they do. Our culture promotes a good work/life balance and supports the career progression of our staff.
We've highlighted some of the careers of our people, outlining the diverse paths they have taken to get where they are today.
---
Interested in joining us?
At Stewarts, we aim to recruit and retain the best people at all levels of the firm. The ability, dedication and technical excellence of our people are critical to the successes we achieve for our clients.
If you are interested in working for Stewarts our Careers section provides further details of our recruitment process and current opportunities.
You can find further information regarding our expertise, experience and teams on our Expertise pages and more about the firm on our About Us section.
---
Subscribe – In order to receive our news straight to your inbox, subscribe here. Our newsletters are sent no more than once a month.