Stewarts is co-hosting two events at this year's London International Disputes Week (LIDW21), running from 10 to 14 May.
The theme this year is 'Looking forward: change, challenge and opportunity'. LIDW21 will provide crucial insights into the business and law of international dispute resolution.
Are arbitrators getting away with too much?
On Wednesday 12 May at 9am (BST), Philippa Charles, Head of International Arbitration, will co-host a session with Farrer & Co, LexisNexis, Pinsent Masons and Quadrant Chambers debating whether arbitrators are getting away with too much.
Finality and party autonomy are held sacred by some members of the arbitration community. But should they be? Is lax court oversight letting bad arbitrators get away with too much? Is it time for a fundamental rethink? This event will consider challenges and appeals against arbitral awards and arbitrators under the Arbitration Act 1996 and may include some comparative analysis.
The leading practitioners joining Philippa to debate this topic are Jean-François Le Gal, Partner, Pinsent Masons;  Poonam Melwani QC, barrister at Quadrant Chambers; and Hendrik Puschmann, Partner, Farrer & Co. Barry Fletcher of LexisNexis will moderate the session.
Africa and arbitration – is London still relevant?
On Friday, 14 May at 8am (BST), Daniel Wilmot, a partner in the International Arbitration team, will co-host a session with Clyde & Co and Hogan Lovells covering Africa and arbitration, and specifically asking whether London is still relevant.
The panel will discuss:
The global trend of rising nationalism that has shown up in Africa, with many arguing for the resolution of African disputes by Africans on the continent. What is the role of the global arbitration community in this trend and the English court's role?
New growth frontiers in Africa: are London's arbitral players placed to keep pace?
South Africa's International Arbitration Act and its role in facilitating parties to choose African seats, and
Opportunities for African arbitrators in a virtual environment and disputes trends arising from Africa's technology boom.
Daniel will be joined on the panel by Funke Adekoya SAN, Partner, AELEX, Lagos, Nigeria; Nathan Searle, Partner, Hogan Lovells, London, UK; Alon Meyerov, Partner, Clyde & Co, Johannesburg, South Africa.
About LIDW21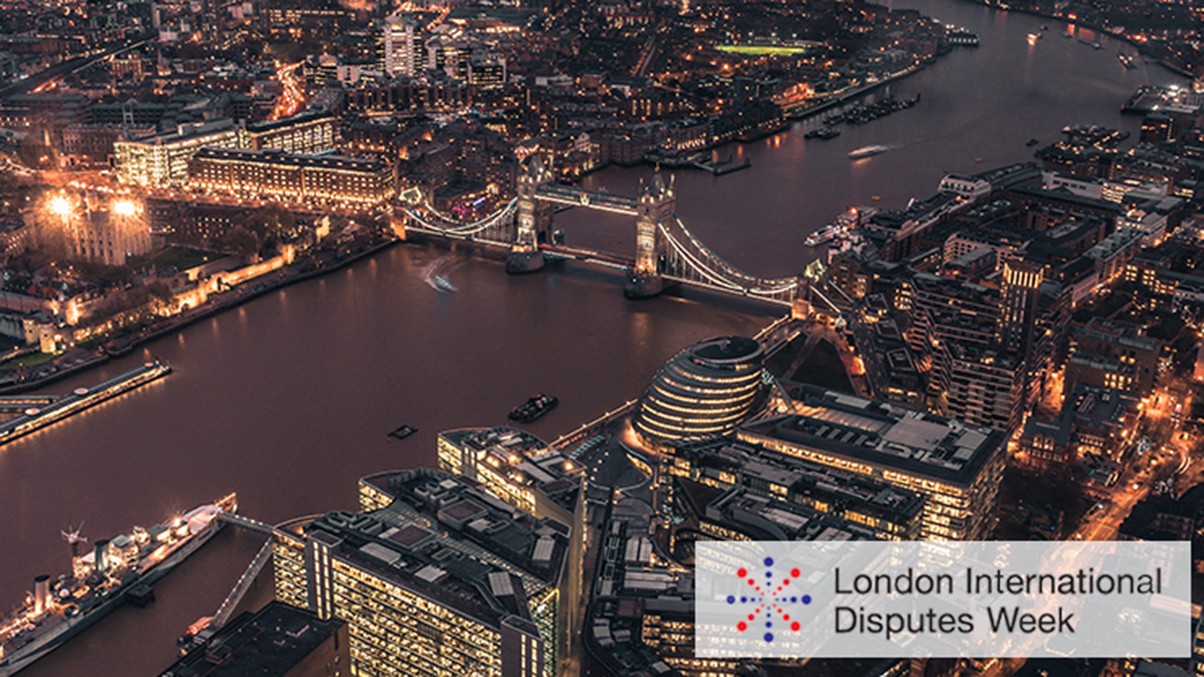 This year's event comes at a significant period for the UK legal sector, in the wake of the Covid-19 pandemic, post-Brexit and amid an uncertain global political environment.
The event will give attendees the opportunity to hear leading experts discuss and debate the ever-changing landscape of international dispute resolution. The event also celebrates the heritage of London as a leading centre for handling international disputes.
The programme for 2021 draws on current global issues facing the sector. Themes include: the role of London in a decentralised world, digital advocacy, social and environmental responsibility and issues, the mental health challenges faced in the legal profession and the role of technology. Using London's position as a major international seat for the dispute resolution business, LIDW21 will engage with international perspectives across all sectors and explore how the industry can adapt, evolve and progress.
Find further information and the full programme of events for LIDW21 on the event website here.
---
You can find further information regarding our expertise, experience and team on our International Arbitration page.
If you require assistance from our team, please contact us or alternatively request a call back from one of our lawyers by submitting this form.
---
Subscribe – In order to receive our news straight to your inbox, subscribe here. Our newsletters are sent no more than once a month.