Lucie Clinch is a knowledge development lawyer who works with the injury and divorce departments.
Lucie says:
This is not my first role at the firm, it's actually my third.
I did a law degree, but I did not decide what to do with my career during that time. I came out of the University of East Anglia intending to become a human rights lawyer, an employment lawyer or a media lawyer. Initially, I did not know where I wanted to go with law and admit I found large chunks of my degree fairly uninspiring. After taking a year out between university and my LPC, weighing up my options while working in a finance firm, I started looking for training contracts.
Before I arrived as a paralegal at Stewarts in 2006, I had temporary secretarial roles in an entertainment law firm (with particular lows of dashing around the office looking for green tea for a pop star and red ink all over my typing), the witness service at my local court and a large regional firm.
That regional firm, Thomson Snell & Passmore, allowed me to assist on a group action investigation relating to unwitting veterans involved in the testing of liquid nerve agent on skin at Porton Down during the 1950s. I would later be offered a training contract there.
In the meantime, I landed my first permanent paralegal job at Stewarts with Julian Chamberlayne, who was working on the quantum side of the major cases of Harding v Wealands and Sarwar v Ali & MIB. I assisted on three trials in my two years at Stewarts and enjoyed the work. I enjoyed the interaction with clients who genuinely needed help, the detail that goes into preparing a catastrophic injury claim, and witnessing and sharing the relief of a client settling years of a claim at 'the doors of the court' (even after all the bundling I had done). At the time, Stewarts had a fledgling divorce team and injury practice, so I took the training contact at Thomson Snell & Passmore with a variety of seats. Still, I was not persuaded to become anything other than an injury solicitor.
After qualifying, I returned to Stewarts for a few months as a paralegal while I hunted for a newly qualified role. I gained excellent experience working with Kevin Grealis on cross-over clinical negligence and personal injury cases, before I joined Hodge Jones & Allen. On my first day, I was given cases to run. I quickly realised how much I had learned since I first arrived at Stewarts four years earlier. I finally had the responsibility I wanted and my very own clients who kept me busy.
Later, in search of that all-important work-life balance or simply a shorter commute, I left Hodge Jones & Allen for a local role with Kennedys working on the other side of injury, defending. In a regional office with a small talented team working with insurer and insured clients, I was tested from day one with how much I knew about the law relating to road traffic accidents, procedure, and insurance legislation.
During my maternity leave, my team moved into the London office. I was granted a part-time working pattern that allowed me to drop and collect my daughter from nursery, and later my son as well. After six years of working a full caseload, running to and from the station every day, barely remembering to pack the kids' bags and get them from A to B, I was pleased to see Stewarts advertising at the exact moment I knew I was ready for a change, with my daughter about to start school.
My role in Knowledge Management tests me every day. I work across varying demands of various people; no two days are the same. After years of moving from court deadline to deadline, against the clock, I have found myself largely in control of my workload and deadlines in a wide role that brings its own challenges.
I am often pushed outside my comfort zone analysing and considering new ways of working and efficiency in terms of client service. My job description did not mention chairing the injury team meeting, for example, but that is what I now do. I would never have imagined some of the opportunities I have already been given by Stewarts, including speaking externally, writing in the legal press and lobbying government in the interests of our clients.
I have been lucky again to find a firm that supports my part-time working pattern, which now involves one child at school and one at nursery, and being 'present' for them in the evenings. For me, my job is an ideal balance of keeping in touch with the areas of the law I love, raising my profile in the field, but keeping some flexibility in my day-to-day role so I can read stories and catch a bit of Hey Duggee with the children.
While the firm has expanded dramatically since I was first here in 2006, the ethos it had in Lincoln's Inn remains. Staff turnover is relatively low, which suggests people are genuinely happy here; some of my paralegal colleagues are now partners at the firm. Even at their busiest, people often make a few minutes for you, and that is important when you are in knowledge management and always asking questions. I have maintained good relationships with colleagues at previous firms. You never know when you will cross paths again, or have someone you know on the other side to you, or in my case, be interviewed for a new job at the same firm 12 years later.
To view Lucie' s profile, please click here.
---
Stewarts Career Stories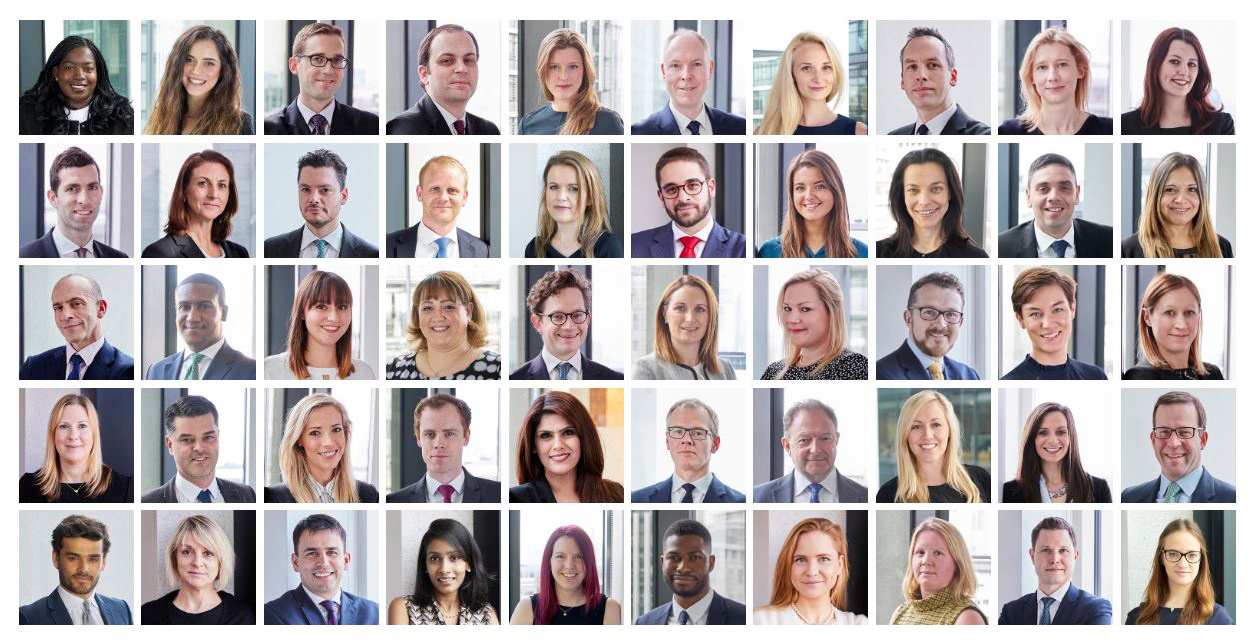 We encourage our people to strive for excellence in everything they do. Our culture promotes a good work/life balance and supports the career progression of our staff.
We've highlighted some of the careers of our people, outlining the diverse paths they have taken to get where they are today.
---
Interested in joining us?
At Stewarts, we aim to recruit and retain the best people at all levels of the firm. The ability, dedication and technical excellence of our people are critical to the successes we achieve for our clients.
If you are interested in working for Stewarts our Careers section provides further details of our recruitment process and current opportunities.
You can find further information regarding our expertise, experience and teams on our Expertise pages and more about the firm on our About Us section.
---
Subscribe – In order to receive our news straight to your inbox, subscribe here. Our newsletters are sent no more than once a month.