Anna Crellin is a senior associate in the Competition Litigation team in London.
Anna says:
I joined Stewarts in 2016 as a senior associate. Prior to that, I worked at Clifford Chance, where I trained and qualified in the litigation department in 2008.
I had a varied and enjoyable training contract, completing seats in the real estate, banking, litigation and competition departments. I was fortunate enough to do two secondments; one with a banking client in Canary Wharf and the other in the firm's Brussels office. It was an invaluable experience to go on a client secondment so early on in my career, as it enabled me to build strong client relationships from the get-go.
When it came to qualification options, I decided to combine my two favourite seats and qualify in the commercial litigation department, with a focus on competition litigation. During my seven and a half years as an associate and then senior associate at Clifford Chance, I was exposed to a wide range of cases. These included defending a number of High Court competition claims and representing financial institutions facing regulatory investigations.
I wanted to gain experience of different types of litigation during the early part of my career, something which the department actively encouraged. I also participated in two further client secondments. These secondments opened my eyes to what it is like for busy in-house counsel working in pressurised environments on the receiving end of legal advice. I will always be grateful for the opportunities I had as a relatively junior lawyer to build such a wide network of contacts including fellow solicitors, barristers, clients, accountants and economists, many of whom I am still in contact with today. I learnt early on that commercial litigation is a very small world.
Luck was on my side when I considered moving to a new firm to specialise in competition litigation, which has all the exciting elements of cross-border litigation with some additional features such as an emphasis on economics and EU law. A trusted colleague had just told me he was moving to join Stewarts and later that day I received a call about a new role in the firm's competition litigation department. I jumped at the chance to join such a pioneering department, which is at the forefront of competition litigation in this country. Being from near Leeds originally, I built a strong rapport with my colleagues from the outset, as the department is equally spread between the Leeds and London offices. I quickly adapted to working for claimants as opposed to defendants and was immediately immersed in the interchange fee litigation, which continues to keep the department busy today.
Stewarts promotes a collaborative and supportive working environment, which recognises the importance of work life balance. I found this out for myself when I announced that I was pregnant, about a year after joining the firm. I received a lot of helpful tips from the other mums (and dads) in the department, which helped ease the transition from being a full-time lawyer to being a mum at home with a young baby. During my maternity leave, I stayed in contact with partners in the department and with HR, which made my return to the office less daunting than it otherwise could have been. At the same time, the firm was trialling new agile working arrangements. I was able to take advantage of these on my return from maternity leave, working a four-day week and occasionally working from home. I now have two young children and these arrangements give me the flexibility I need to be able to continue my career and spend quality time with my children at this important stage of their lives.
If I were to give some advice to anyone starting a career in commercial law, I would say that your career is a marathon and not a sprint. You will need a strong work ethic but draw on the experiences from those around you to establish where you might see yourself in say five or 10 years. Seek out all the opportunities you can to build relationships with others in the industry from an early stage. For example, I am still in close contact with the intake of trainees I started out with back in 2006. Finally, as a working parent, I would say that it is important to be upfront with your department and HR about juggling work and childcare arrangements. It isn't always easy, but having the support of others really helps.
To view Anna' s profile, please click here.
---
Stewarts Career Stories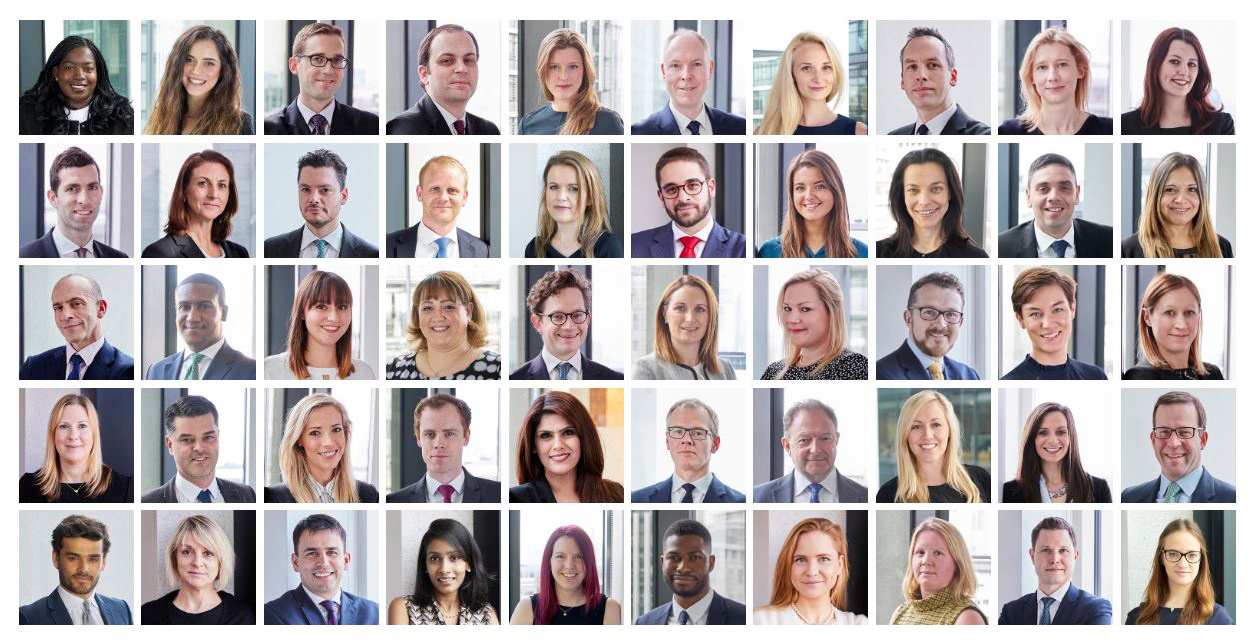 We encourage our people to strive for excellence in everything they do. Our culture promotes a good work/life balance and supports the career progression of our staff.
We've highlighted some of the careers of our people, outlining the diverse paths they have taken to get where they are today.
---
Interested in joining us?
At Stewarts, we aim to recruit and retain the best people at all levels of the firm. The ability, dedication and technical excellence of our people are critical to the successes we achieve for our clients.
If you are interested in working for Stewarts our Careers section provides further details of our recruitment process and current opportunities.
You can find further information regarding our expertise, experience and teams on our Expertise pages and more about the firm on our About Us section.
---
Subscribe – In order to receive our news straight to your inbox, subscribe here. Our newsletters are sent no more than once a month.