"I joined Stewarts as a partner in June 2019. That was a particularly intense week for me as not only was I starting a new chapter in my career, I was also about to embark on something equally momentous, getting married to my now husband.
I had known of Stewarts for quite some time and had the inside scoop, so to speak, from a longstanding friend, Amy Heath, who has been in the Clinical Negligence department here for over 10 years. So, when I was approached by Richard Kovalevsky QC to join Stewarts in February 2019, I jumped at the chance of joining a firm with a stellar reputation and working with Richard, who I have admired for a number of years.
I did not always know that financial crime was where my passion lay. Nor, when I was at school, did I have a particular career plan in place. I simply knew that I wanted to study law because it had always fascinated me. I went to a perfectly normal comprehensive school and came from a family that was not particularly well off. So, when I decided I wanted to study law at university, it came as something of a surprise to my parents. But they were supportive and made a lot of sacrifices to ensure that I was able to embark on the next stage of my education.
It was during my second year at the University of Newcastle-upon-Tyne that I decided to apply for some vacation schemes, with a view to figuring out whether I would be suited to the life of a solicitor. Before I went on that first vacation scheme at Richards Butler (now Reed Smith), a friend gave me some advice: "Don't come out while you are there." That was a bitter pill to swallow for 19 year old me and something I debated internally on the long train ride to London back in 2004. Fortunately, I decided it would be better to be authentic and that, ultimately, returned dividends. Not only did I secure a training contract with Reed Smith, but during that vacation scheme I also found a mentor (or maybe he found me). He has been a constant source of career and personal advice over the years and has always encouraged me to be myself. Another fantastic resource was, and remains, the Interlaw Diversity Forum LGBT+ Network, which was established at about the same time as I commenced my career. It allowed me to meet other LGBT+ lawyers in London, build a support network and better understand the sector.
I had a great training contract at Reed Smith, focusing primarily on litigation seats (with one deviant six months spent on secondment at MTV). When the time to qualify came, I knew that I wanted to be a litigator. I loved the energy of contentious work, the camaraderie when working to tight deadlines, the tactics, and the buzz when taking cases to court.
I qualified into the Energy, Trade and Commodities team at Reed Smith in 2009, where I focused on international arbitration in the commodities sector. After a couple of years, I decided to move to Eversheds, where I continued to develop my practice and expertise. It was about this time that I started to develop a strong interest in international sanctions which, given the global focus on Iran in 2010, was well timed. I was soon advising corporates, financial institutions and commodities houses about their exposure to this novel, exciting and fast-paced area of law and regulation. The Corporate Crime and Investigations team at Eversheds quickly cottoned on to this fledgling practice and ask me to join them, knowing that my knowledge would dovetail with the team's financial crime focus.
It was in that team that I felt like I had found an area of law, financial crime, which was fully up my street. Not only was I advising banks on their sanctions exposure, I was also representing a trader being investigated by the Department of Justice and the FBI for FOREX manipulation, and senior directors of both Tesco and Barclays, in respect of large scale Serious Fraud Office probes into their employers.  At the same time, I was conducting internal investigations in the UK, Malaysia and Brazil in relation to bribery and corruption, advising on dawn raids, working with the Metropolitan Police Complex Fraud Team on an investigation into invoice fraud and corrupt payments, and generally enjoying myself thoroughly.
The biggest case I was involved in, however, is the one I worked on with Richard. We were defending a gentleman who had been indicted on several counts, including cheating the public revenue and conspiracy to commit fraud. That "fraud" was the selling of tax schemes into the City. For three years, Richard and I worked together, finessing our client's case, and slowly deconstructing the prosecution's arguments. Following a six month trial at Southwark Crown Court and over a month of jury deliberation, I breathed a massive sigh of relief when our client was acquitted. Other defendants in the same case were not so lucky, with the main protagonist sentenced to nine years in jail.
After that case, I felt like it was time for a change. I wanted to see how the clients I had been representing dealt with financial crime issues on the coal face. I moved to Kleinwort Hambros, which is a private bank and a subsidiary of Société Générale, where I was Group Senior Sanctions Officer, sitting in the Financial Crime team. There, I was responsible for addressing all sanctions concerns. This involved investigating clients, their source of wealth, suspicious transactions and, where relevant, reporting to and dealing with sanctions regulators, including the US Office of Foreign Asset Control and the UK Office of Financial Sanctions Implementation. I was also responsible for drafting policies, designing and delivering training to the three lines of defence, conducting risk assessments, and testing and remediating internal systems and controls. It was a superb experience and has presented me with a unique point of view compared to my peers in the financial crime space. I was with the bank for two years, gaining invaluable knowledge.
That pretty much takes me to joining Stewarts, a firm to which I am proud to belong. Looking back to that train journey down to London in 2004, I consider myself to be privileged to have worked in organisations where I can be myself and to have both helped develop a better understanding in the sector of some of the specific issues experienced by LGBT+ staff and offered a sounding board for those experiencing uncertainty as to their identity. Stewarts is no different. I have felt overwhelmingly supported by the firm and look forward to helping it take further steps to creating an ever-more inclusive environment.
Being able to work in an area of law that continues to fascinate and challenge me, combined with bringing my whole self to the office and my clients, is an absolute joy. The financial crime team has already secured some impressive instructions, representing ultra-high net worth individuals, directors and officers, and corporates and we enjoy a strong reputation in the market. The variety of work is highly motivating and satisfying, and I am looking forward to further developing the team over the coming years.
I am still a member of Interlaw and regularly attend events, mentor those at different stages of their career and appear on panels to discuss various LGBT+ issues. If anyone would like to know more about the work of Interlaw, or would like to join, please either speak with me or visit their website here."
To view David's profile, please click here.
---
Stewarts Career Stories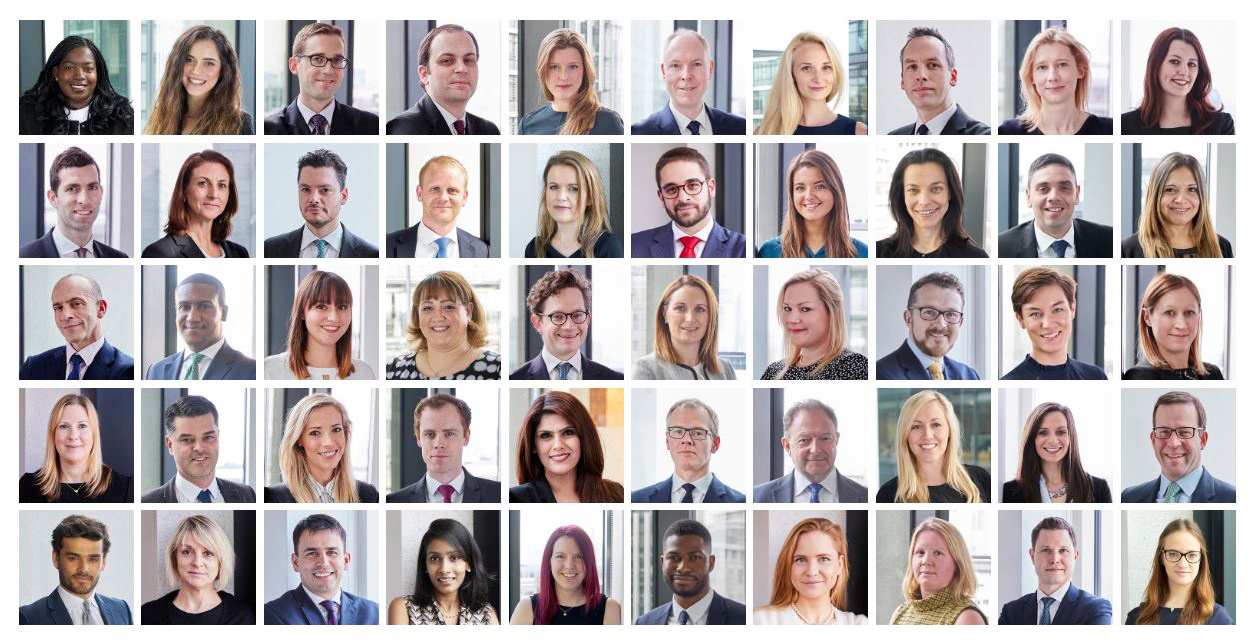 We encourage our people to strive for excellence in everything they do. Our culture promotes a good work/life balance and supports the career progression of our staff.
We've highlighted some of the careers of our people, outlining the diverse paths they have taken to get where they are today.
---
Interested in joining us?
At Stewarts, we aim to recruit and retain the best people at all levels of the firm. The ability, dedication and technical excellence of our people are critical to the successes we achieve for our clients.
If you are interested in working for Stewarts our Careers section provides further details of our recruitment process and current opportunities.
You can find further information regarding our expertise, experience and teams on our Expertise pages and more about the firm on our About Us section.
---
Subscribe – In order to receive our news straight to your inbox, subscribe here. Our newsletters are sent no more than once a month.