We are delighted to welcome Rachel Burley-Stower back to Stewarts Soundbites.
Last time Rachel joined us, Continuing Healthcare Funding, we explored NHS Continuing Healthcare (CHC), dispelled common misconceptions, discussed eligibility and offered top tips for securing CHC provision.
In this episode, Rachel explained the funding and services available from local authority services when a person is ineligible for NHS continuing healthcare. She will address:
Capital rules
Capital for those in residential care vs. at home
Income rules
The impact of personal injury settlements (and the issue of double recovery)
Eligibility
Future concerns
Watch the recording here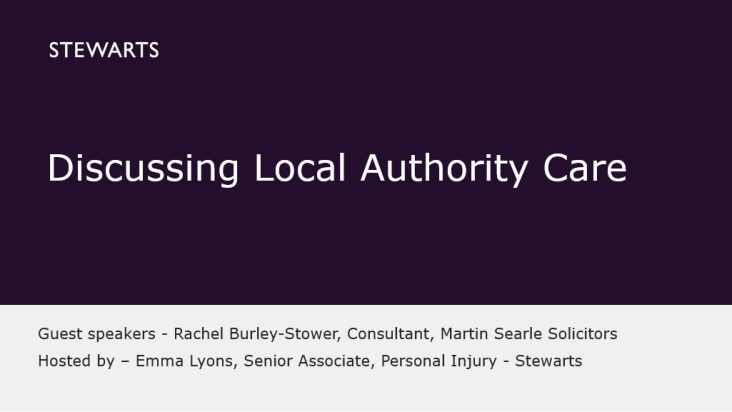 About the speaker – Rachel Burley-Stower, Consultant, Martin Searle Solicitors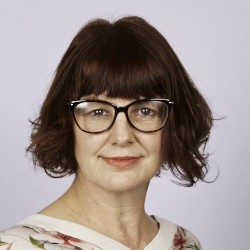 Rachel has been practicing health and social care law since 1999. She is recognised as an expert in the field of Double Recovery. Rachel assists Personal Injury lawyers, Professional Deputies, lay Deputies and clients in relation to the impact of Double Recovery when paying for care in relation to Personal Injury and Clinical Negligence settlements, historical care packages and future care funding provisions.
Rachel regularly takes cases to Judicial Review that arise from breaches of duty by Health or Social Services. These cases typically involve inadequate levels of state funding or inadequate care packages for clients with complex needs.
---
Previous Stewarts Soundbites episodes
A series of bitesize webcasts designed to deliver concise and interesting updates, conversations and presentations on a range of topics, brought to you by our specialist lawyers and featuring some special guest speakers – Find out more.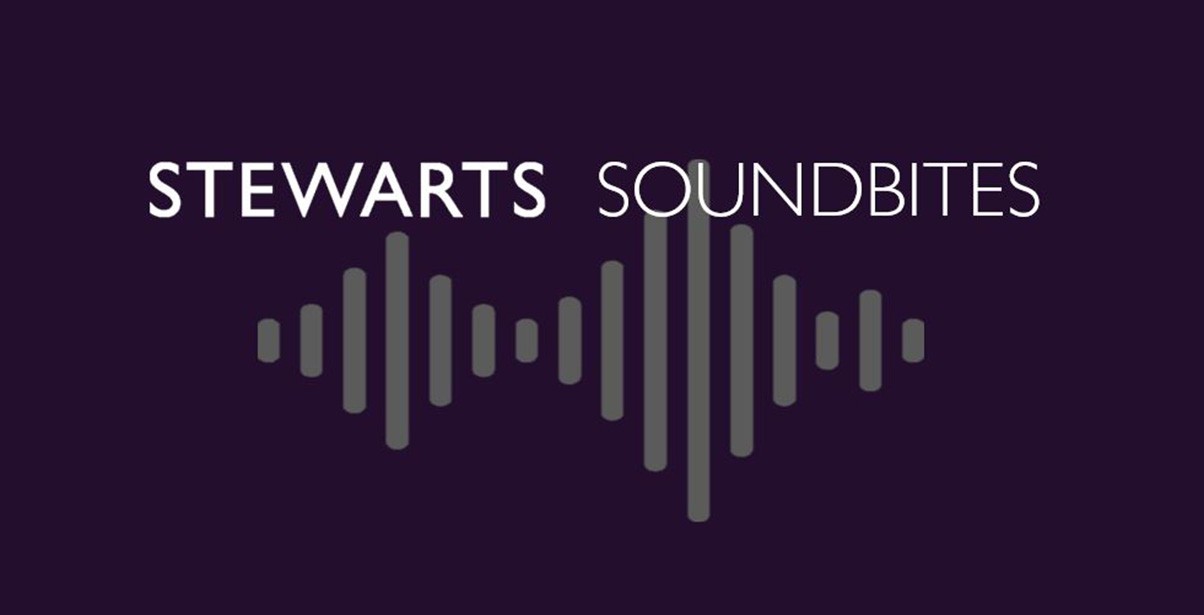 ---
You can find further information regarding our expertise, experience and team on our Personal Injury pages.
If you require assistance from our team, please contact us.
---
Subscribe – In order to receive our news straight to your inbox, subscribe here. Our newsletters are sent no more than once a month.