Ed is a Legal Director in the Divorce and Family department, having joined the firm following spells at both Withers and Mills & Reeve
Ed says:
"I began my career at Withers, where I trained before qualifying in 2003 into the Family department. In 2008, I relocated to Yorkshire, where I then spent the best part of a decade at Mills & Reeve in Leeds before seeing the light and joining Stewarts in 2017.
I am a trained collaborative family practitioner and family mediator, and am the immediate past chair of the West & North Yorkshire region of Resolution (formerly the Solicitors Family Law Association). I am one of the assessors for Resolution's Specialist Accreditation programme.
Withers gave me both a priceless introduction to the rather surreal world of the high net worth private client and an opportunity to learn from some of the best lawyers in the field. On the face of it, therefore, the move up the M1 to what was at the time a new office (with only 10 people) of a firm with its roots firmly in East Anglia was a rather strange one. It was not one that most family members and friends had foreseen and I will always remember my former boss's rather mischievous reaction: "Tell me, where is Leeds?!"
While the team at Mills & Reeve was small, it was nevertheless perfectly formed. It had the benefit of being headed up by two of the most highly regarded family law practitioners outside London, one of whom went on to become President of the International Academy of Family Lawyers, a deputy High Court judge and perhaps the leading expert on pensions on divorce. It also benefitted from being a part of a much larger, national entity and one, at the time, that was without a London office. As a result, the quality of work was extremely high for a regional office and involved a healthy and diverse mix of high net worth regional, London and overseas clients. This was the perfect preparation for Stewarts.
At the time I made my move north, the Leeds-based Divorce and Family team at Stewarts was very much in its infancy and was the new kid on the block. It did not take long, however, for it to rise through the ranks and, by the time I was approached to join it, it had been on my radar and I had been watching it with interest for a number of years. Quite apart from being distinct from its rivals in the region because of its litigation-only and exclusively high net worth focus, it was and remains particularly highly regarded both for the quality of its work and for the calibre of its people.
The opportunity to join the ambitious Leeds team came at just the right time in my career as I had been looking for a new challenge. While it has undoubtedly lived up to the high expectations that I had for it in respect of the work and its people, what has truly impressed me about the firm is its refreshingly commercial and entrepreneurial spirit. There appears to be little in the way of bureaucracy and people seem genuinely open to new ideas. Nothing illustrates its readiness to do things differently than its unusual paralegal-based structure, which gives the firm a particularly youthful and ambitious feel. These are the attributes that make Stewarts stand out from what is already quite a small, exclusive pack (particularly in the family law world). They are attributes that must be preserved, even as the firm grows.
I was once asked, during a training contract interview 20 years ago, what annoys me. I remember responding that I was not very tolerant of people who either do things half-heartedly or start a job only not to see it through when it gets difficult. I am pleased to say that I have yet to stumble across any such people at Stewarts. While life at Stewarts is undoubtedly challenging and involves working with clients and colleagues who expect a lot, there is an overriding feeling of positivity and a collective sense of being up for the challenge. Being a lawyer in this day and age is not an easy option. Lawyers are now very much part of the service industry and are no longer looked up to with the same respect that they once were. As a result, competition and expectations have both increased exponentially as have the related pressures. I have generally been lucky throughout my career to date to work alongside very able but, more importantly, supportive individuals. This has continued at Stewarts.
In terms of parting snippets of advice, therefore, to those who are just setting out on what they hope to be a long and successful legal career, I would say the following:
Don't be afraid to take on a challenge. It is easy to be daunted and to fall back into one's comfort zone, but it is only through challenging oneself that one truly develops and builds confidence; and
Be available to support those around you. Not only is it the right thing to do but, more often than not, a time will come when the tables are turned, and it is you who will need the support."
To view Ed's profile, please click here.
---
Stewarts Career Stories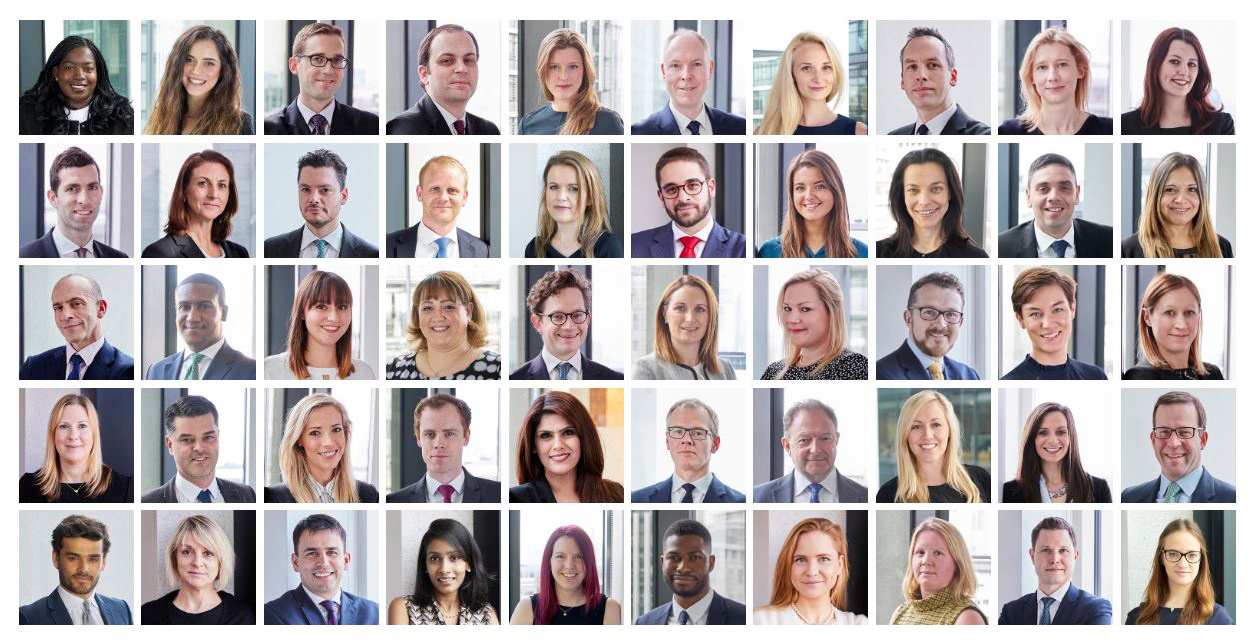 We encourage our people to strive for excellence in everything they do. Our culture promotes a good work/life balance and supports the career progression of our staff.
We've highlighted some of the careers of our people, outlining the diverse paths they have taken to get where they are today.
---
Interested in joining us?
At Stewarts, we aim to recruit and retain the best people at all levels of the firm. The ability, dedication and technical excellence of our people are critical to the successes we achieve for our clients.
If you are interested in working for Stewarts our Careers section provides further details of our recruitment process and current opportunities.
You can find further information regarding our expertise, experience and teams on our Expertise pages and more about the firm on our About Us section.
---
Subscribe – In order to receive our news straight to your inbox, subscribe here. Our newsletters are sent no more than once a month.