Guy Gibbs works in the firm's KM & Compliance department as AML & Conflicts Manager, and joined Stewarts in March 2014.
Guys says;
I have spent over nine years working in compliance roles, the last six of which have been here at Stewarts, having first joined the firm as a Case & Conflicts Analyst (a new role at the time) within the firm's KM & Compliance department.
I found my way into Compliance work entirely by accident having spent a year teaching English in Okinawa, Japan, straight after finishing my undergraduate degree at Edinburgh University in English Literature and Language, then spending the next two years training and studying for a career in Library and Information Management. The first of those two years was spent at the Treasury Solicitor's Department, where I had my first real exposure to legal work (and lawyers) and discovered that environment was a good fit for me. Having completed an MA in Library & Information Studies the following year at UCL I came across a Compliance Officer role and, despite having very little idea what it would entail, recognised that there was a close correlation between the skills, interests and knowledge required and those I had developed over the preceding years of training and study. Three years working as a Compliance Officer at Slaughter and May confirmed to me that I had found the right industry and specialisation, and I moved on to Stewarts when the opportunity arose.
My immediate task at Stewarts at was to finalise, implement and maintain new firm-wide conflict checking and case opening procedures. Success in doing that has in no small part been a result of the willingness of Stewarts' fee earners, including partners and employees at all levels, to understand the reasons for those new procedures and get behind them. Compliance and risk management are treated as integral aspects of client service at Stewarts, and the firm's continuing Lexcel accreditation is testament to that. As a compliance professional it has been fantastic to work in a firm which values the input of its business services departments and has a genuine commitment to risk management, with backing from the very top of Stewarts' management.
My role has developed considerably over the time I've been at the firm and I've been encouraged throughout to take on new projects and responsibilities which help to ensure the firm keeps up to speed with the ever-changing regulatory landscape. Stewarts rewards (and expects) hard work, and makes sure its people are supported with appropriate training opportunities. In my role that has included the creation and maintenance of further new policies and procedures, expansion of the Case & Conflicts Team within the KM & Compliance department and the additional responsibility of being appointed as the firm's Deputy MLRO. I've also been able to build on my Compliance knowledge and experience by completing International Compliance Association (ICA) training qualifications, with backing from the firm.
Day-to-day work as a member of the Compliance team at Stewarts is both varied and challenging. It is difficult to say whether greater satisfaction in a compliance role is taken from establishing systems and procedures which cater for (virtually) everything that can arise from the firm's many litigation-focused areas of work, or helping fee earners to deal with inevitable exceptions which demand new solutions.
The best things about Stewarts is certainly the people who work here and the culture they have created, which is (improbably) both hard working and relaxed. The firm has a fantastic range of activities, charity fund raising initiatives and clubs which everybody can get involved with – I have been a member of the office choir for some years now and last year (building on England's world cup win) set about establishing a Stewarts cricket team, which has been a great success socially if not in terms of actual match results. Overall there is a clear sense that everybody understands what Stewarts is about and we are collectively pulling in the same direction, which makes it real a pleasure to work here.
To view Guy's profile, please click here.
---
Stewarts Career Stories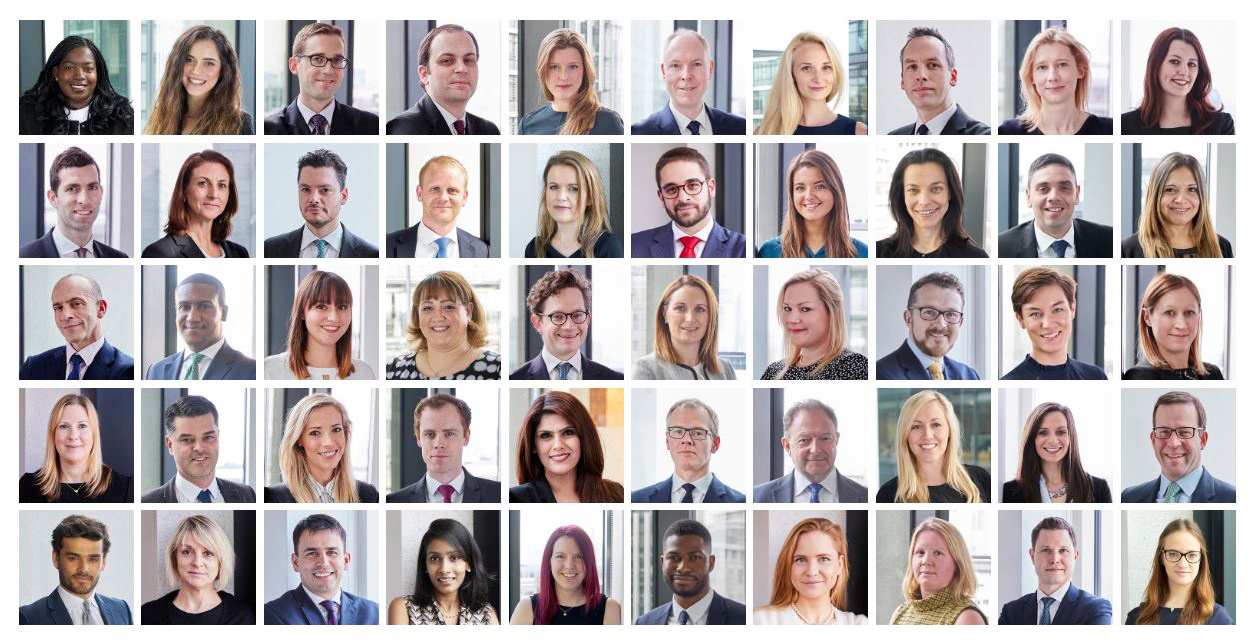 We encourage our people to strive for excellence in everything they do. Our culture promotes a good work/life balance and supports the career progression of our staff.
We've highlighted some of the careers of our people, outlining the diverse paths they have taken to get where they are today.
---
Interested in joining us?
At Stewarts, we aim to recruit and retain the best people at all levels of the firm. The ability, dedication and technical excellence of our people are critical to the successes we achieve for our clients.
If you are interested in working for Stewarts our Careers section provides further details of our recruitment process and current opportunities.
You can find further information regarding our expertise, experience and teams on our Expertise pages and more about the firm on our About Us section.
---
Subscribe – In order to receive our news straight to your inbox, subscribe here. Our newsletters are sent no more than once a month.