James Price, Head of the Trust and Probate Litigation department, and Matthew Humphries, a partner in the Divorce and Family department, attended the inaugural Trusts in Litigation Conference held in Reykjavik, Iceland earlier this month.
The conference, organised by ConTrA and IBC Legal Conferences was attended by more than 100 litigators and professional trustees from multiple jurisdictions, all of whom deal daily with litigation involving trusts.
Stewarts was a sponsor of the conference and James co-chaired (with Rachael Reynolds of Ogier in Cayman) the first full day of the event, refereeing the increasing amount of sparring between those attendees practising in the Chancery Division and those who work in the more flexible jurisdiction of the Family Court.
The conference was opened by an entertaining and informative speech by Mr Justice Mostyn, (almost certainly the most widely known of Family Court judges). His interpretation of the potential ramifications of the Pugachev decision and the remedies that case may make available were thought provoking and, to some, controversial. The lively debate that followed highlighted the differences in approach between lawyers from the different disciplines. There followed a series of no less interesting lectures and presentations on current hot (unlike the weather in Reykjavik) topics in the world of trusts litigation.
Matthew commented:
"The conference was not only a chance for James and me to demonstrate the considerable and varied expertise Stewarts has available in the Divorce and Trusts and Probate teams in this area but was also an invaluable occasion to listen to and learn from the experience and predictions from lawyers in related fields and different jurisdictions."
James commented:
"This was a high profile, well attended conference bringing together the very best family and trusts lawyers from around the world. Matt and I met a number of new contacts from the large number of jurisdictions represented, and it was a great opportunity to chair alongside other industry leaders."
To find out more about the conference, and for information on future events, please visit the conference website.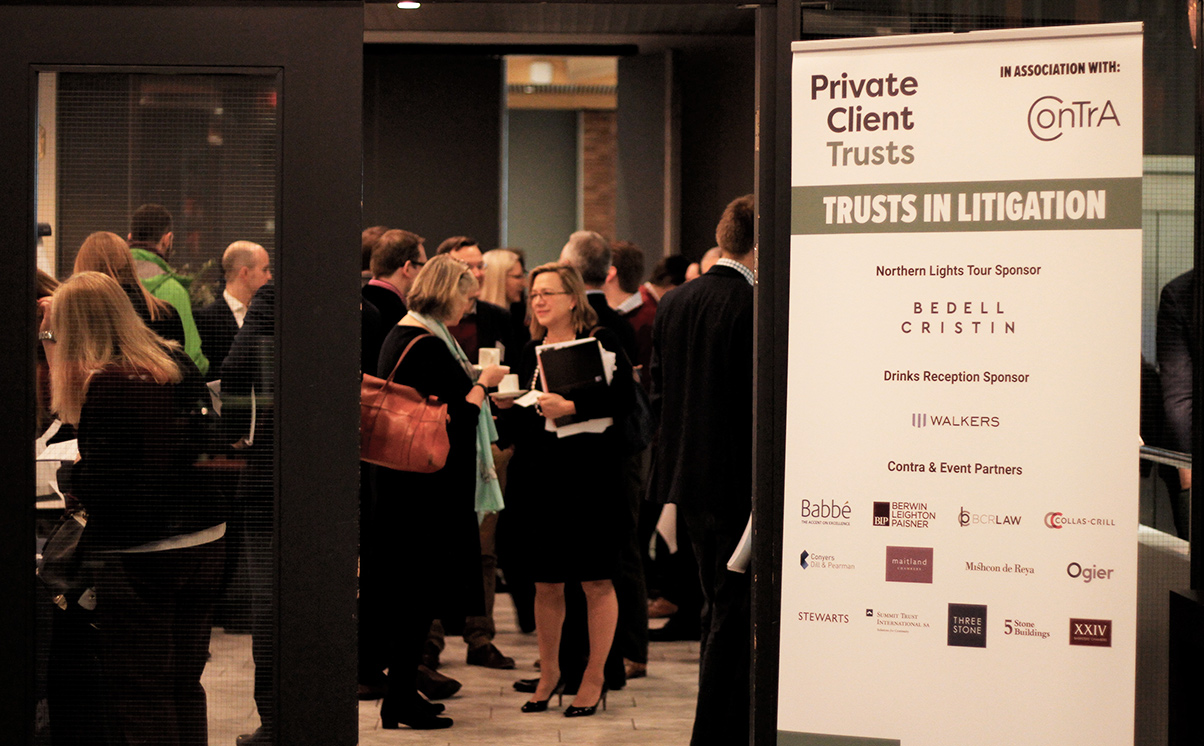 ---
You can find further information regarding our expertise, experience and team on our Trust and Probate Litigation pages.
If you require assistance from our team, please contact us or request a call back from one of our lawyers by submitting this form.
Media contact: Lydia Buckingham, Senior Marketing Executive, +44 (0) 20 7822 8134, lbuckingham@stewartslaw.com