James O'Sullivan has worked in the accounts department at Stewarts for seven years. He also works part time as a peer support worker for people with spinal cord injuries.
James says:
"I joined Stewarts in March 2012 as an Accounts Assistant. My role involves recording and paying the firm's overhead expenditures and expenses, and has allowed me to get to know most of the people who work at Stewarts. Recently, I was part of the team who helped test and give feedback on the new practice management system the firm has implemented.
I started out as an electrician prior to my injury. As a result, I changed careers and joined Stewarts in the accounts team.
As an electrician, I was part of a team who installed high voltage cables for a new hanger at Heathrow which was great experience.
After my spinal cord injury, I started to volunteer for a number of different spinal injury charities. For a time, I volunteered with Spinal Injuries Association (SIA) as a peer support worker, helping spinally injured patients at Royal National Orthopaedic Hospital. This was a very rewarding role, sharing my experience of spinal cord injury with those who are newly injured.
This is where I first came across Stewarts as a personal injury law firm, when they were helping a patient there.
Volunteering at another charity, Aspire, I assisted high-level spinal injured patients in regaining the use of computers using assistive technology. It was whilst at Aspire that I was first introduced to accounting. I volunteered in their accounts department once a week and decided to make that my career.
After obtaining the Association of Accounting Technician (AAT) qualification, I started studying for the Association of Chartered Certified Accountants (ACCA) qualifications in order to become a chartered certified accountant. This is something Stewarts has supported during my time here sponsoring the course and with study leave. I am now in the final stages of the qualification, and gaining good exposure whilst in my role at the firm. There are other members of the Accounts team studying for these qualifications, so it's nice to have that support network.
Stewarts has been very supportive of my needs following injury. I currently have flexible working arrangements and this has allowed me to participate in peer support work and historically, in weekly Wheelchair rugby training. I was often training alongside players of the Paralympic GB team. The peer support work is very rewarding and I am grateful that my colleagues at Stewarts allow me the time to juggle this role with my accounting role there.
Working at Stewarts gives structure to my life. People rely on me here to do my job and it's great to have that sense of belonging to something much wider. The firm has a very collegiate atmosphere and welcoming culture and the people who work here are really supportive of one another and friendly.
Whilst at Stewarts, I have gotten involved with a number of charitable and sporting events. One year, I was part of the team who reached the summit of Mount Snowdon, raising money for the Back Up Trust. This event involved fifteen people pushing or carrying me in my chair up the mountain. In 2018, I travelled to Paris to support the #NoLimits team riding from London in memory of Stewarts' partner Danny Turnbull. It was really great to be there and support my colleagues as they crossed the line after a mammoth journey. It all helps to make Stewarts a really great place to work, and adds to that friendly culture.
I would advise anyone who is looking into a career in accounts to persevere with their studies. Getting chartered is a long process, and the exams are not easy, but it will be worthwhile.
My advice for anyone hoping to undertake peer support work would be that a supportive role does not have to be related to a physical disability. After a recent talk at the office in which an external speaker shared his experiences of suffering with poor mental health, it became clear to me how important peer support is in all aspects of life. It's very rewarding to be able to share your experiences and help others."
---
Stewarts Career Stories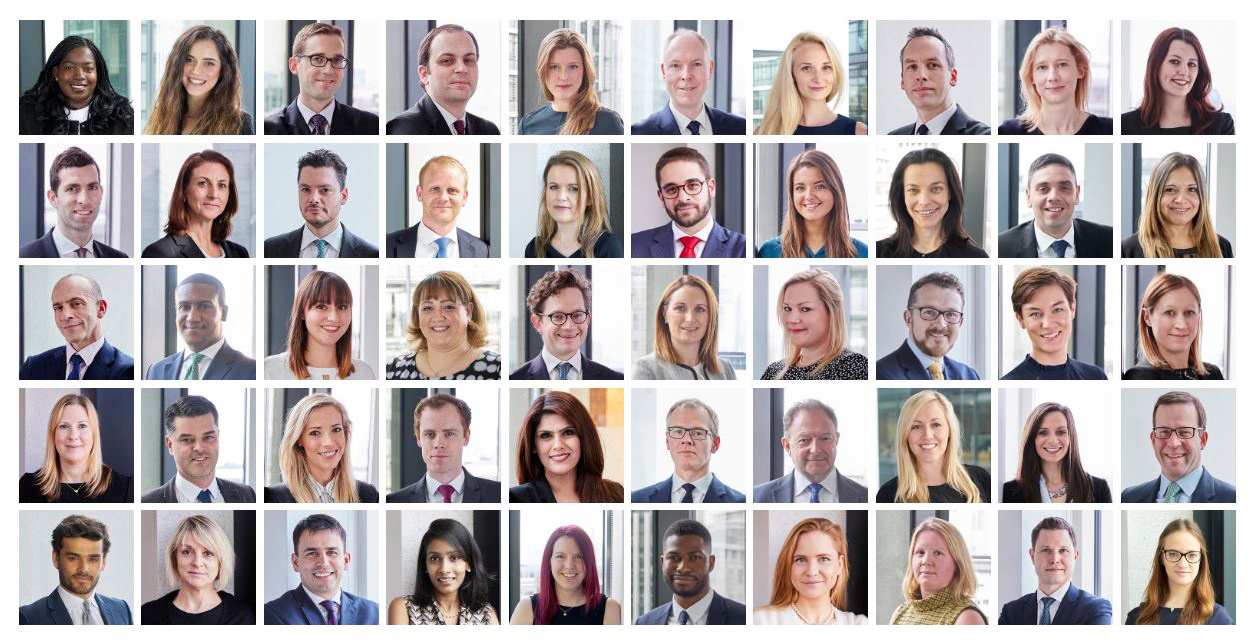 We encourage our people to strive for excellence in everything they do. Our culture promotes a good work/life balance and supports the career progression of our staff.
We've highlighted some of the careers of our people, outlining the diverse paths they have taken to get where they are today.
---
Interested in joining us?
At Stewarts, we aim to recruit and retain the best people at all levels of the firm. The ability, dedication and technical excellence of our people are critical to the successes we achieve for our clients.
If you are interested in working for Stewarts our Careers section provides further details of our recruitment process and current opportunities.
You can find further information regarding our expertise, experience and teams on our Expertise pages and more about the firm on our About Us section.
---
Subscribe – In order to receive our news straight to your inbox, subscribe here. Our newsletters are sent no more than once a month.