Kara is head of the Pro Bono department and supervises a team of trainees and paralegals who each run cases relating to non-compensation matters through The Legal Service.
Kara says:
"I joined Stewarts fresh out of law school in June 2005 as a paralegal working in the personal injury department. The firm was a completely different place back then. The firm's practice was predominately injury based. I worked in Stuart Dench's team (back in the day when he practised as a personal injury lawyer) and worked for Charles Edwards.
Before 2006, Stewarts had sporadically taken on trainee solicitors, but there was no regular recruitment. In 2006, I became the first trainee solicitor under their new annual trainee solicitor recruitment process. It was during my training contract that I first became involved in Stewarts' pro bono work as we did not have a department dedicated to it at the time.
Stewarts pro bono Legal Service provides free legal advice and assistance to those who have suffered serious injury and illness. As a trainee, I regularly visited people in hospital and assisted people who had suffered life-changing injuries. Some clients needed help with managing their debts, others wanted advice on their insurance policies and some needed guidance on what to expect in the future. For example, they wanted to know what grants were available to adapt their home or how they were going to be cared for.
During my time as a trainee solicitor, we assisted many patients, but one, in particular, stood out for me. The patient was a young man who sustained a spinal cord injury as a result of a fall. The family was in severe financial difficulties and would often turn up at the hospital with a bag full of red letters from companies demanding payment.
In addition to his financial concerns, the patient was experiencing difficulty with an insurance policy. He had taken out a critical illness insurance policy and had claimed on the policy following his injury. The insurer was refusing to make payment under the policy because of a reference in his medical records to smoking. Due to his limited English, the patient couldn't understand why payment was not being made. I liaised with the insurer on the patient's behalf and was able to answer all their questions. Subsequently, the patient received full payment under the policy, which enabled him to clear his debts. The look of relief on the patient and his wife's faces when I gave them the good news that the insurer had agreed to pay will stay with me forever.
I qualified in 2008 as a solicitor in the personal injury department and it was at this time that we noticed that the number of social workers employed in hospitals was starting to fall seriously. Often, patients were advised to contact Citizens Advice but these resources were (and continue to be) both overstretched and underfunded. The need for advice and support at this critical stage was clear. Consequently, the number of NHS trusts implementing free legal advice services started to increase. As a result of this increased demand, I continued to do some pro bono work after I qualified as a solicitor. In 2012, after returning to work following the birth of my second son, we launched Stewarts' pro bono department. I returned to the firm as the head of the department and employed two paralegals to work solely in the department.
Fast forward seven years and I now have three sons and manage six full-time paralegals and a trainee solicitor. The department usually has anywhere between 300 and 400 pro bono clients at any one time and continues to deliver timely and free legal advice up and down the country in various NHS trusts and private medical centres. Over the years, we have done some fantastic work for our pro bono clients. We have helped recover several millions of pounds in no-fault insurance payments and have persuaded creditors to write off hundreds of thousands of pounds in patient debt. The aim of the work we do in the pro bono department is to support patients and their families so that we can take away some of their worries and allow them to focus on their recovery.
With three young children, balancing work and home can be tricky. I work four days per week but one of these days is split as two half days working from home. This means I am able to do the school run twice a week and have dinner as a family, which is really important to me. In addition, it means I am able to make most nativity shows, sports days and summer concerts.
I'm sure that most working parents agree that a lot of our time is consumed by guilt; you feel guilty when you don't make it home in time for bedtime, you feel guilty when you have to rush out of the office at 5pm because you need to collect the children, you feel guilty because you got told off by the dentist for letting them eat too many sweets… Parenthood can be a never-ending cycle of guilt and I have come to understand that the most important thing in life is to create a balance. It is important to me that my children understand that I need and want to work. It is equally important to me that I am there for my children when they need me. I'm fortunate that my role at Stewarts allows me to achieve the right balance.
Finally, as if my life wasn't busy enough, over the last couple  of years I have developed a new-found love of cycling.. In 2016, we lost one of our partners and I lost a dear friend, Danny Turnbull. As a tribute, in 2018 a group of Stewarts employees teamed up with a charity close to Danny's heart, The Back Up Trust, and cycled from London to Paris. That ride raised a whopping £140,000 for Back Up which was truly phenomenal. Last year, we completed a one day challenge with a 100-mile ride in Hampshire and plans are already in the making for the 2020 ride."
To view Kara's profile, please click here.
---
Stewarts Career Stories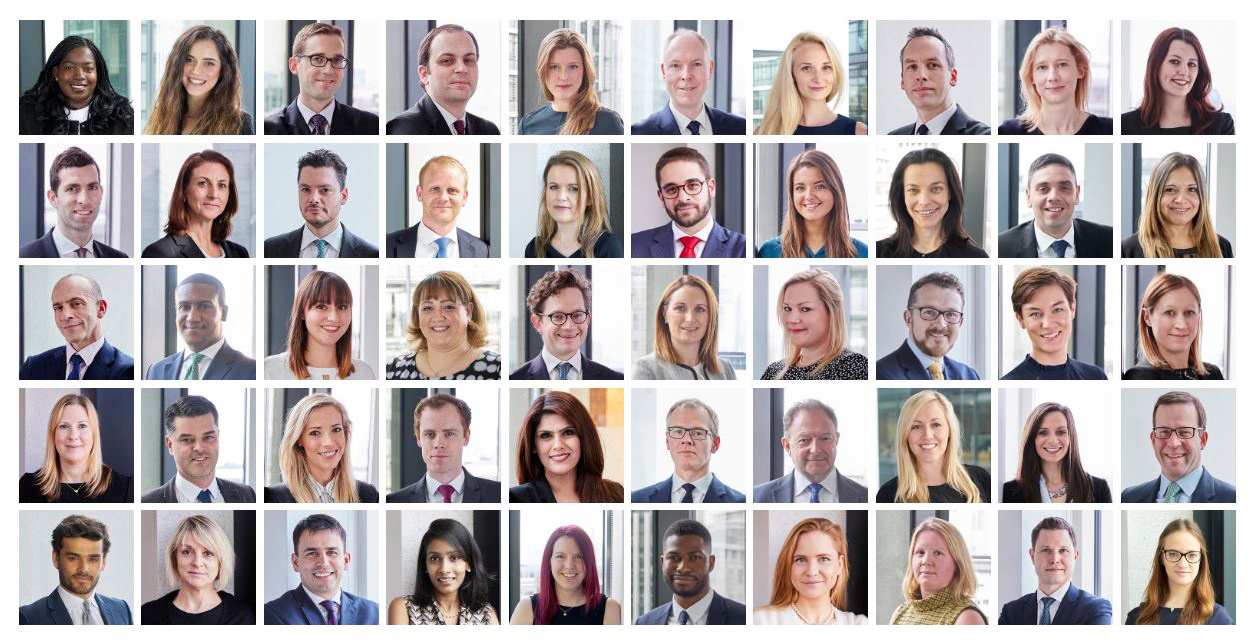 We encourage our people to strive for excellence in everything they do. Our culture promotes a good work/life balance and supports the career progression of our staff.
We've highlighted some of the careers of our people, outlining the diverse paths they have taken to get where they are today.
---
Interested in joining us?
At Stewarts, we aim to recruit and retain the best people at all levels of the firm. The ability, dedication and technical excellence of our people are critical to the successes we achieve for our clients.
If you are interested in working for Stewarts our Careers section provides further details of our recruitment process and current opportunities.
You can find further information regarding our expertise, experience and teams on our Expertise pages and more about the firm on our About Us section.
---
Subscribe – In order to receive our news straight to your inbox, subscribe here. Our newsletters are sent no more than once a month.