In this week's episode, Emma Lyons spoke to Gerard McDermott QC about the key issues arising in relation to care claims in catastrophic personal injury cases.
Gerard provided invaluable insight based upon his vast experience and covered a range of topics including:
Key considerations as to the appropriate type and level of care in a particular case;
Views upon how should care be delivered;
The pros and cons of Agency vs Direct Hire Care;
When nursing care may be justified;
Specific issues regarding care claims in ABI cases;
The significance of the decision in Mencap v Tomlinson-Blake
See the recording below: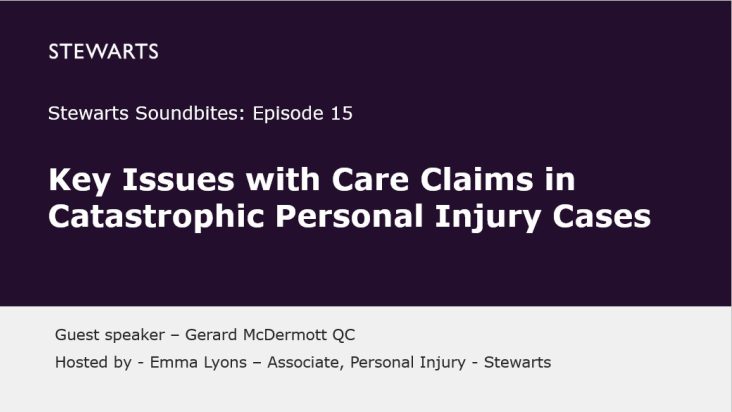 Watch part two of 'Key issues with care claims in catastrophic personal injury cases'  here. 
About the guest speaker – Gerard McDermott QC
Gerard McDermott QC practises from England and is based in London and Manchester, with associated offices in Abu Dhabi and New York.
His main areas of practice are Personal Injury, Medical Malpractice and Employment Law at all levels, although he maintains a diverse practice across the Common Law and Commercial fields. Gerard acts for both Claimants and Defendants.
He represents clients with a vast range of injuries arising from negligence, including medical malpractice and road traffic accidents.  The majority of his caseload involves catastrophic personal injury such as spinal cord injury and brain injury, and he has over thirty years' experience of the same.
---
Previous Stewarts Soundbites episodes
A series of bitesize webcasts designed to deliver concise and interesting updates, conversations and presentations on a range of topics, brought to you by our specialist lawyers and featuring some special guest speakers – Find out more.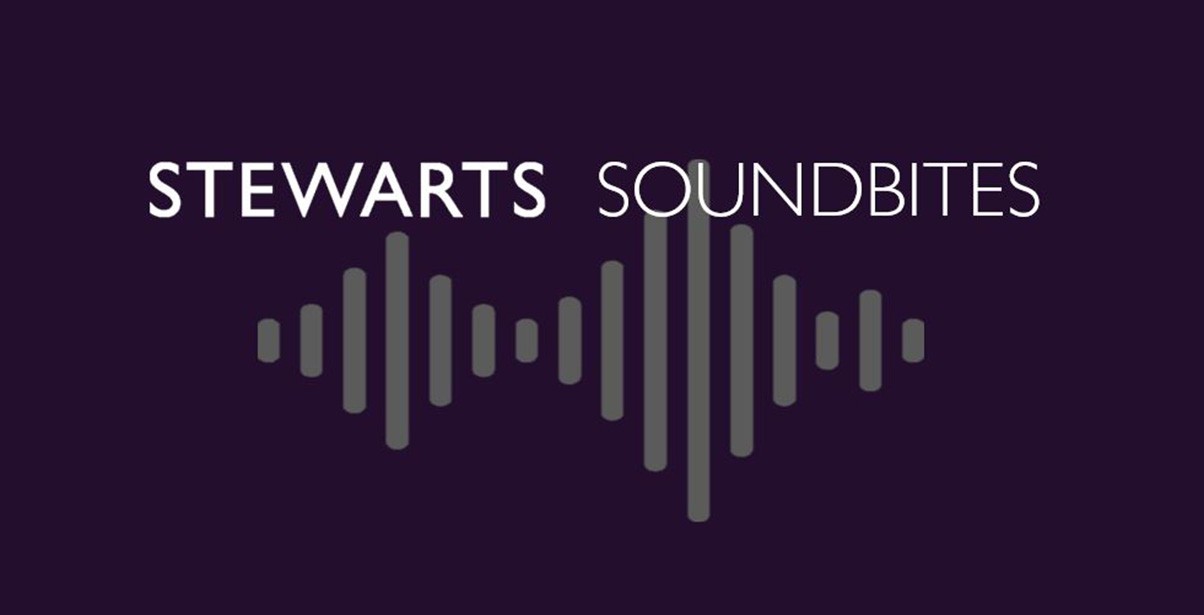 ---
You can find further information regarding our expertise, experience and team on our Personal Injury pages.
If you require assistance from our team, please contact us or alternatively request a call back from one of our lawyers by submitting this form.
---
Subscribe – In order to receive our news straight to your inbox, subscribe here. Our newsletters are sent no more than once a month.