Stewarts sponsored the relaunch of Leeds Art Gallery with a private viewing event for clients and contacts.
Leeds Art Gallery has undergone extensive refurbishment of the original Victorian roof and renovation of the Central Court. It relaunched in October 2017 with a re-presentation of the collection across the gallery that looks back over 130 years to showcase highlights from the nationally designated collection.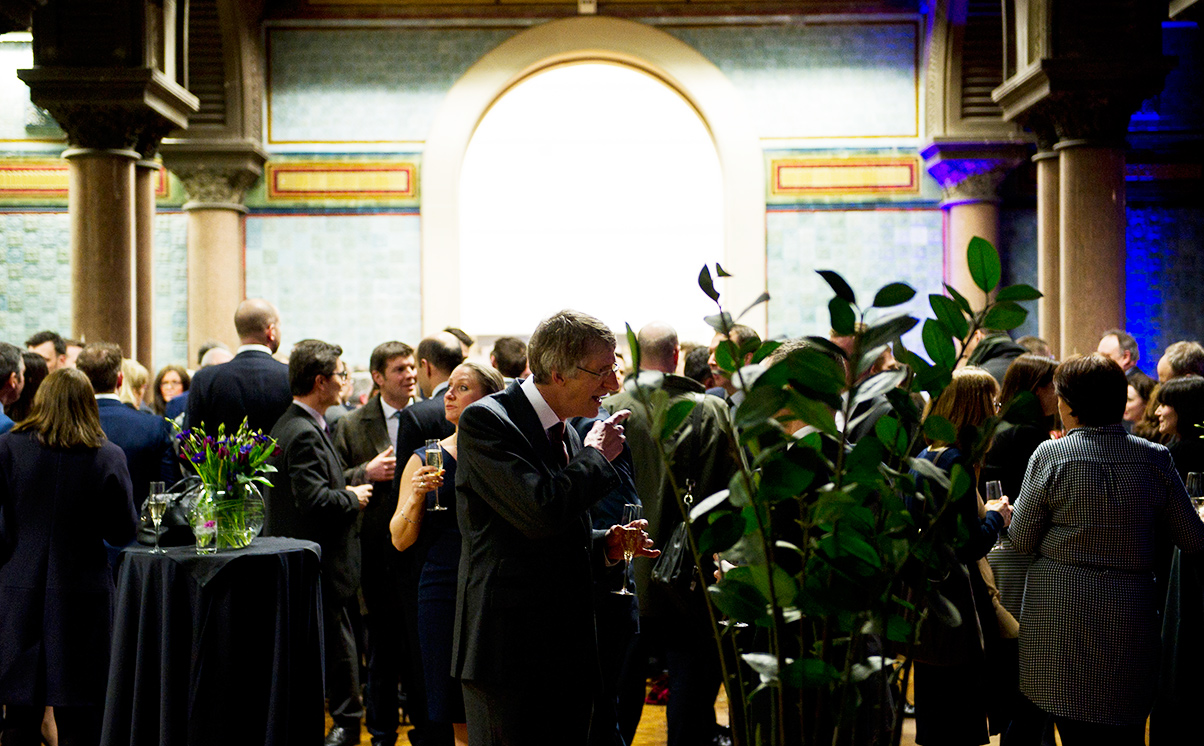 We had 200 guests join us at the private viewing. They were able to enjoy the stunning new wall painting 'Xanadu', commissioned for the gallery's Victorian staircase, painted by Lothar Gotz, and new acquisitions by leading contemporary artists such as Martin Syms and British sculptor Alison Wilding.
Daniel Herman, Head of Stewarts' Leeds Office said:
"The refurbishment of Leeds Art Gallery has been a talking point in the city for a number of months and the flagship exhibition has been a roaring success.
Stewarts has a long history of supporting the arts, and it was great to be able to support such a landmark project for Leeds."
Sarah Brown, Principal Keeper at the Leeds Art Gallery said of the relaunch:
"We're delighted to be opening Leeds Art Gallery after much-needed repair work to this beautiful building and look forward to welcoming visitors to see the gallery in a new light.
Our thanks to Stewarts who have been invaluable in our re-opening campaign."
To see more information on the gallery please visit their web pages on the Leeds City Council website here – Leeds Art Gallery
To read more about the firm's involvement with other community projects, please visit our Social Impact pages here.
---
Media contact: Lydia Buckingham, Senior Marketing Executive, +44 (0) 20 7822 8134, lbuckingham@stewartslaw.com