(read time: < 2 mins)
The Stewarts RCA Secret Exhibition 2018 runs from Friday 30 November to Monday 3 December, and has 1,800 anonymous postcard-sized pieces of art available to purchase.
Established in 1994, Stewarts RCA Secret is London's original postcard exhibition where supporters have the opportunity to buy artwork by some of the world's most celebrated artists, illustrators and designers, as well as up-and-coming graduates and students from the college.
This year, contributors include Turner Prize-winning artist Grayson Perry, film director Ridley Scott, fashion designer Sir Paul Smith, conceptual, video and installation artist Jeremy Deller, painter and sculptor Maggi Hambling and Wallace and Gromit creator, Nick Park.
Each year, the exhibition's supporters have their art credentials tested as the identity of their chosen artwork's creator is only revealed once the £60 donation is made. All proceeds go to the RCA Fund, which supports the next generation of RCA students at a formative time in their careers.
Stewarts is proud to sponsor the RCA Secret Postcard exhibition for the 6th year running.
Images of the artworks in the exhibition will be available to view from 9am on Thursday 29 November, 24 hours before the exhibition is open. They will be available to view online here.
The exhibition will be held in the Senior Common Room at the Royal College of Art's Darwin building, which is part of the Kensington Campus.
To be eligible to purchase the postcards, you will have to be registered via the RCA Secret's website.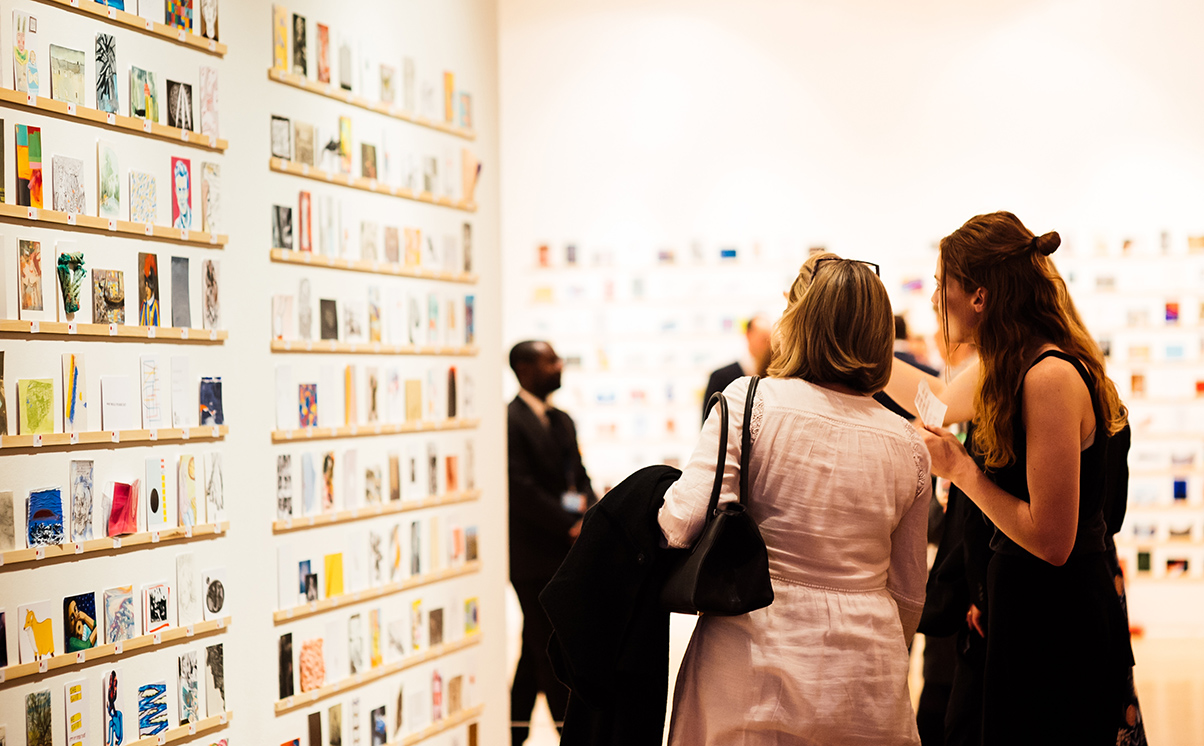 ---
Media contact: Lydia Buckingham, Senior Marketing Executive, +44 (0) 20 7822 8134, lbuckingham@stewartslaw.com
---
Subscribe – In order to receive our news straight to your inbox, subscribe here. Our newsletters are sent no more than once a month.