In this episode of Stewarts Soundbites, Emma Lyons spoke to Alison Taylor, Senior Consultant at Frenkel Topping, about the role of an independent financial advisor (IFA) in personal injury cases.
Alison explained the stage at which input from an IFA may be beneficial or necessary, the types of issues that can be dealt with and the extent to which they may be able to assist the litigation team, including the case manager.
Alison explored the difficult issue of financial abuse where particularly vulnerable clients are involved and discusses the role of an IFA as a means of supporting catastropically injured clients.
Watch the recording below: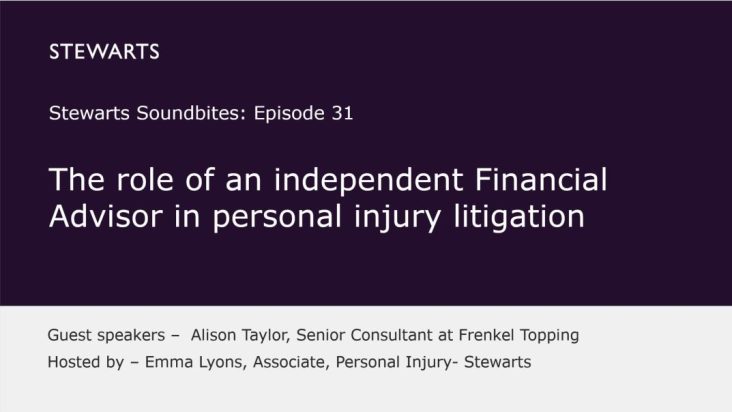 About the guest speaker: Alison Taylor, Senior Financial Consultant & Head of Training at Frenkel Topping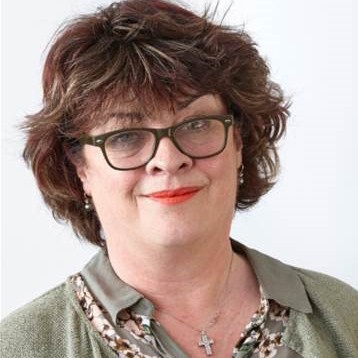 Alison joined Frenkel Topping in May 1996 though she has been practising as an IFA since 1983 and specialising in the investment of damages awards for the last 30 years. Alison has a dual role at FT.
The first is to work with the Families, the Lawyers, Case Managers and the Court to ensure that their financial settlement is structured in the best way to meet their needs together with advice on Welfare Benefits, Trusts and Pension Loss calculations. The second is to continually develop and deliver training modules to Solicitors, Barristers and Case Managers and plan the Annual Court of Protection Conference for Professional Deputies.
---
Recordings and Upcoming Stewarts Soundbites
A series of bitesize webcasts designed to deliver concise and interesting updates, conversations and presentations on a range of topics, brought to you by our specialist lawyers and featuring some special guest speakers – Find out more.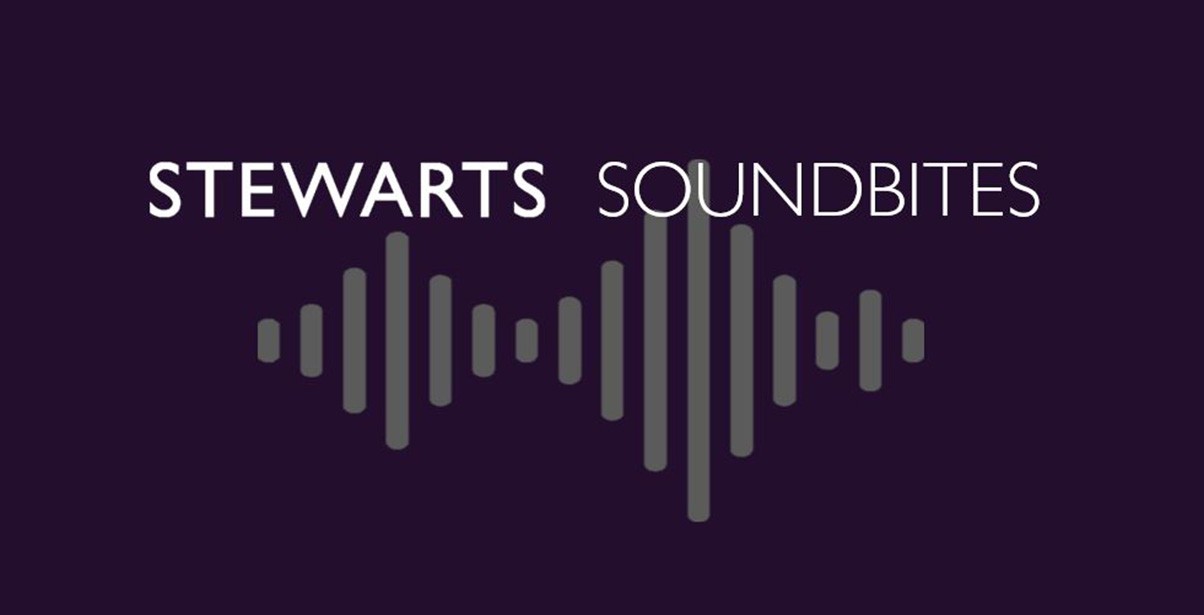 ---
You can find further information regarding our expertise, experience and team on our Personal Injury page.
If you require assistance from our team, please contact us or alternatively request a call back from one of our lawyers by submitting this form.
---
Subscribe – In order to receive our news straight to your inbox, subscribe here. Our newsletters are sent no more than once a month.