Stewarts has again featured on the 'Sunday Times 100 Best Companies to Work For' list, appearing at 60th.
Only eight law firms across the country made the cut, down from ten in 2017.
The firm has worked hard to improve the working environment this year, offering a number of additional benefits to staff, mainly focused around health and wellbeing.
John Cahill, Managing Partner of Stewarts, commented:
"We are delighted to appear again in the Sunday Times 100 Best Companies to Work For.
We are determined to ensure that our people continue to be supported and to make Stewarts an environment in which they can develop and thrive."
Stewarts features on the list at number 60 overall, the 6th legal firm on the list.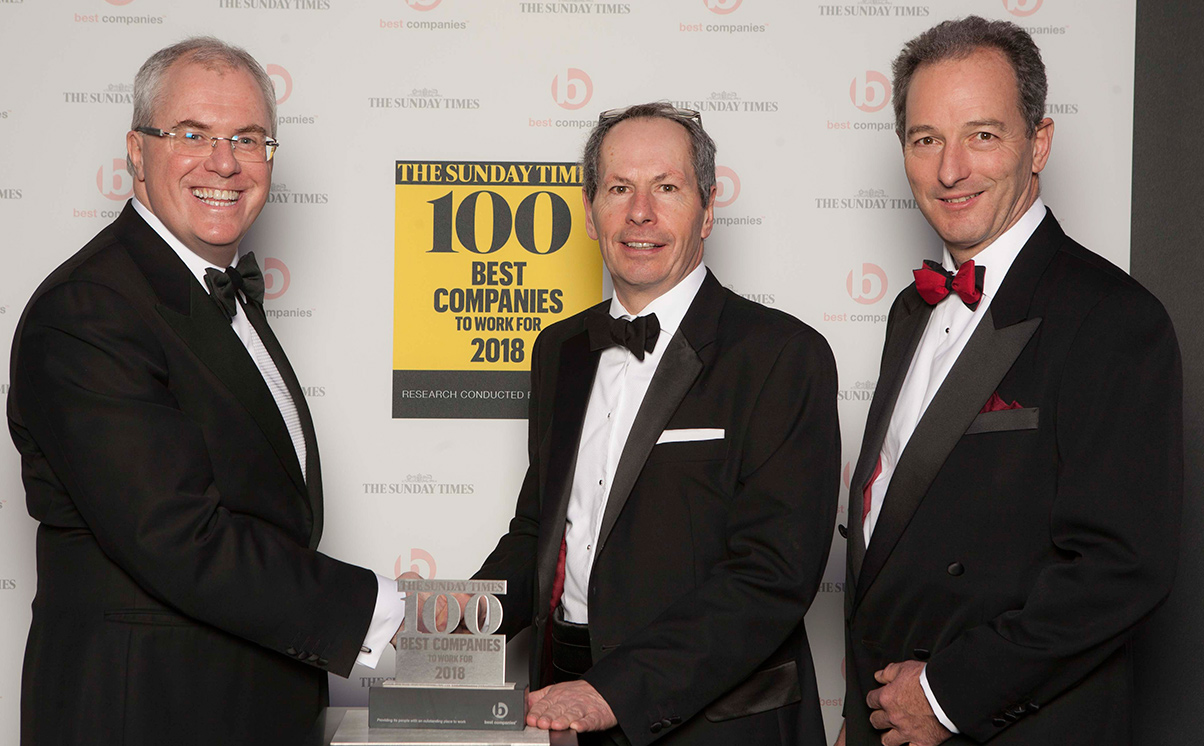 Paul Paxton, Head of Personal Injury (middle) and Philip Studd, Operations Director (right) receiving the Best Companies' award from Jonathan Austin, Founder & CEO of Best Companies Ltd.
---
You can find further information regarding our expertise, experience and teams on our Expertise pages.
If you require assistance from any of our teams, please contact us or alternatively request a call back from one of our lawyers by submitting this form.
Media contact: Lydia Buckingham, Senior Marketing Executive, T: 020 7822 8134, M: 07584 515 127, E: lbuckingham@stewartslaw.com