The 56th annual scientific meeting of the International Spinal Cord Society took place in Dublin from 24 to 26 October 2017. On offer were a series of informative lectures and workshops, with medical research being presented on a highly diverse range of subjects linked to the incidence of spinal injury, research and technology.
Partner Charles Edwards, gave a talk to a meeting of specialist nurses on the benefits of lawyers providing pro bono legal advice to patients in spinal units.
Charles highlighted the valuable work that has been carried out by the Stewarts Pro Bono team over a number of years, and explained that assistance continues long after a patient's discharge from hospital. He used a case study to show the sort of issues on which patients ask for assistance, such as powers of attorney, dealing with existing debt, claiming under insurance policies and benefit entitlement advice.
With patients in many countries apparently lacking the ability to benefit from pro bono legal input during the course of their initial rehabilitation, the audience were asked to consider whether their patients would benefit from such provision.
He also explained why engaging legal input at an early stage can be advantageous in the event of there being a potential claim for damages. Advantages include obtaining interim payments (towards accommodation, care, therapy and equipment), preservation of evidence relating to liability, and early meetings with the defendant insurer. Some of the benefits of a collaborative approach between parties were discussed.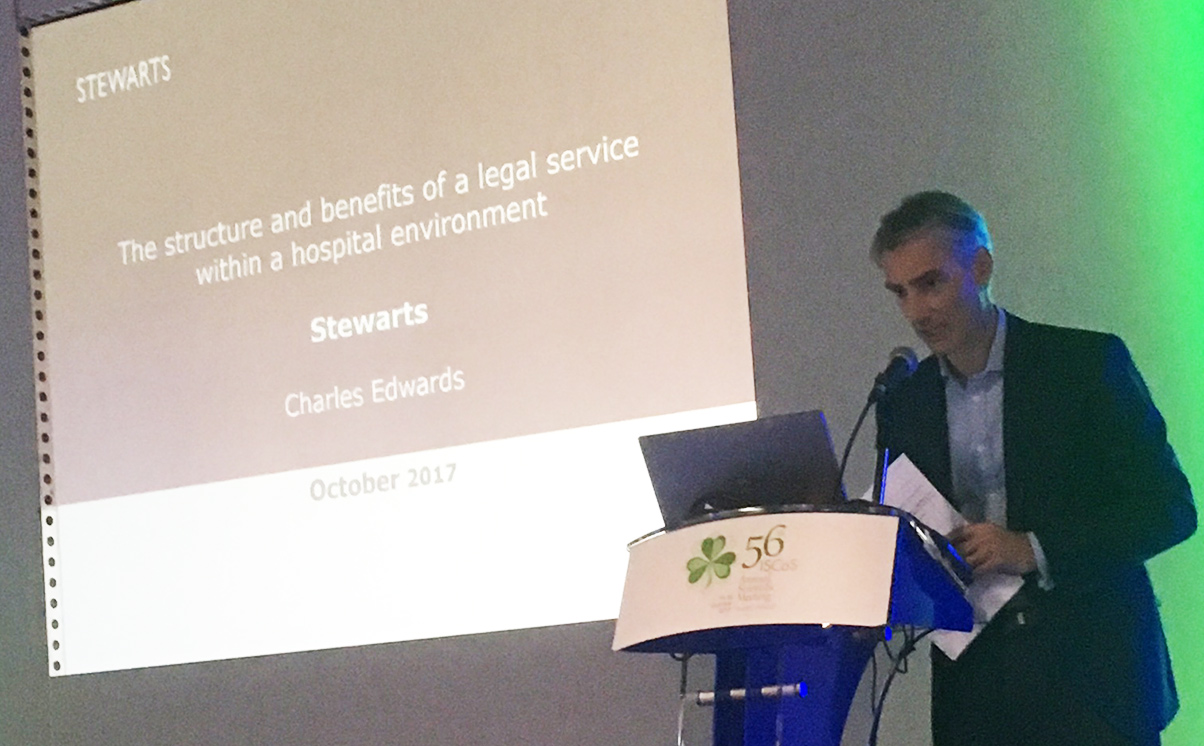 Partner Ben Rogers discussed with attendees his particular interest in assistive walking devices. (Ben was the first lawyer to secure landmark awards of damages for the purchase and replacement of REX and Ekso GT exoskeletons.) Such technology was highlighted at this year's meeting, being referred to in various lectures and exhibited by three companies, with live demonstrations by Stewarts' clients in the main exhibition gallery.
Former Stewarts client Mark Pollock was also the guest speaker at the welcome cocktail drinks. You can read more about Mark's case in Ben's article for PI Focus here: 'Ben Rogers explains in PI Focus the issues in the recent high-profile case brought by Mark Pollock'
On the value of the conference, Charles comments:
"The conference was not only a great opportunity for us to showcase the valuable work of our Pro Bono team, but also to connect with others in the Spinal cord injury community.
Seeing the latest advances relevant to spinal injured patients helps us better understand what is available to our clients.
The ISCoS conferences provide an excellent opportunity to ensure that progress through the sharing of knowledge and experience becomes more global and that ultimately more SCI individuals benefit."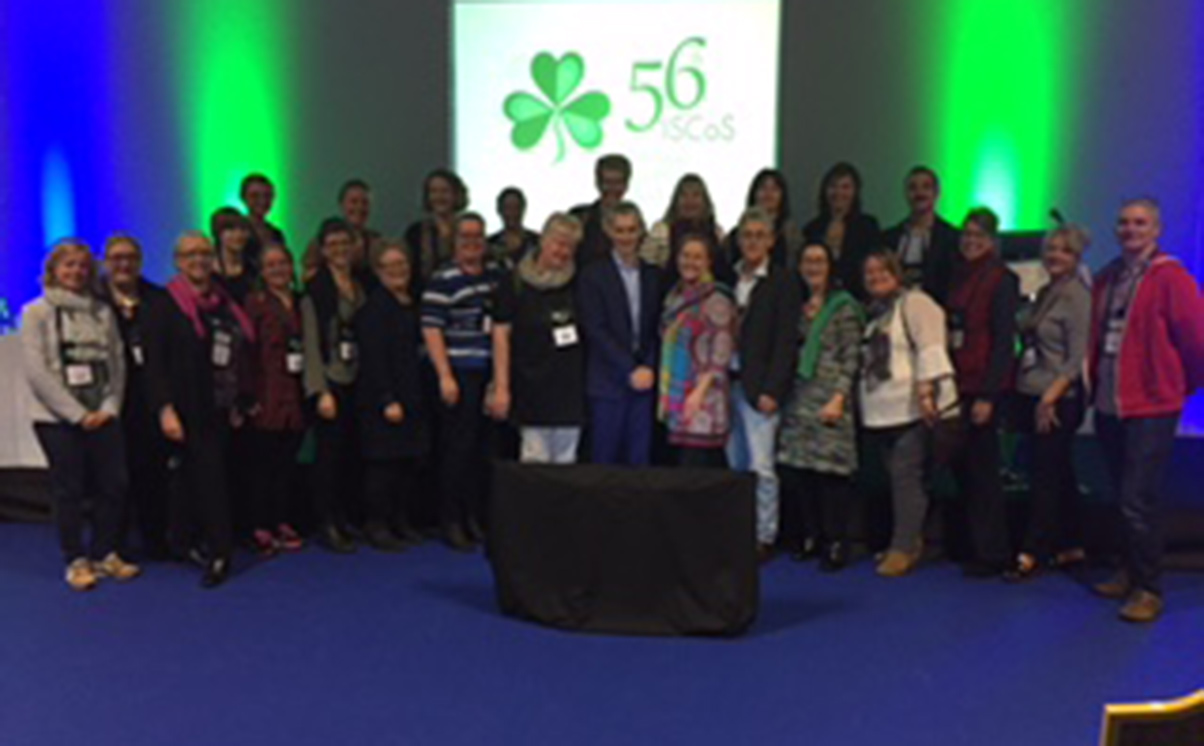 ---
You can find further information regarding our expertise, experience and team on our Personal Injury pages.
If you require assistance from our team, please contact us or request a call back from one of our lawyers by submitting this form.
Media contact: Lydia Buckingham, Senior Marketing Executive, +44 (0) 20 7822 8134, lbuckingham@stewartslaw.com