Meningitis Negligence Solicitors and Claims
Meningitis is an extremely serious condition. And, if medical professionals fail to recognise the symptoms of meningitis quickly, the effects can be truly life-changing. In some cases, they can prove fatal.
If you believe that the negligent treatment of meningitis has resulted in long-term harm to you or a loved one you may be entitled to claim compensation.
Our team of expert medical negligence solicitors have helped patients who have been affected by the misdiagnosis of a  range of different types of meningitis, including:
Viral meningitis
Bacterial meningitis
Meningococcal septicaemia
Group B streptococcal meningitis
If you want to discuss a potential meningitis misdiagnosis, get in touch with our team today.
What is Meningitis?
Meningitis is the inflammation of the tissues called meninges that surround the spinal cord and brain. This can result in damage to the brain and nerves.
Meningitis can be viral or bacterial. Viral meningitis is more common, but bacterial meningitis is usually more severe and can be more dangerous. It occurs when bacteria enters the bloodstream and travels to the brain and spinal column.
Symptoms of meningitis include:
Fever
Nausea and vomiting
Mental status changes
Sensitivity to light
Severe headache
Stiff neck
Rapid breathing
Poor feeding or irritability in children
Unusual posture – neck and head arched backwards
Pale, blotchy skin with spots or a rash
Decreased consciousness
Examples of Meningitis clinical negligence
If the correct treatment is not given quickly, then meningitis can be fatal, at any age. Many of the symptoms of meningitis are overlooked, particularly in children and babies.
If a patient has meningitis, then time is of the essence – it is not uncommon to go from feeling under the weather to being in a critical state in a matter of hours. Particularly with bacterial meningitis, which can move fast and have serious consequences if not dealt with quickly.
Medical negligence claims involving meningitis usually occur because there has been a delay in recognising the infection and starting treatment. In other cases, the infection can be correctly identified but the wrong treatment is given.
Our team of medical negligence experts have brought a wide range of claims for meningitis negligence, including cases resulting in brain injuries, amputation due to the spread of septicaemia, and bilateral hearing loss.
What is a missed diagnosis of meningitis?
Because the symptoms of meningitis are similar to other illnesses, doctors may not take the steps needed to rule out or diagnose meningitis, often taking a wait-and-see approach with children, for example.
If a doctor has taken all reasonable precautions and still fails to notice that the patient is suffering from meningitis, it is unlikely that they will be considered negligent. However, any failure to identify the signs of meningitis, mistaking it for a less serious condition, or not providing a suitable standard of care, can result in a meningitis misdiagnosis claim.
This could be when:
Misdiagnosis or delay in diagnosis directly contributed to serious injuries
Appropriate diagnostic tests were not organised
Test results were misinterpreted
Treatment was delayed, ineffective, or inappropriate
Potential signs of meningitis were noticed but antibiotics were not administered immediately
The patient was not admitted to the hospital immediately following the diagnosis
What complications can meningitis result in?
Prompt treatment is vital to treat meningitis. If there is a delay, serious complications can develop, including:
Life-threatening blood poisoning (septicaemia)
Loss of limbs
Permanent brain and nerve damage
Learning difficulties
Behavioural problems
Total or partial blindness
Total or partial hearing loss
Epilepsy or seizures
Memory and concentration issues
Difficulties with coordination, balance, and movement
Arthritis and joint problems
Kidney problems
When to seek legal advice surrounding meningitis negligence?
The general rules around compensation claims are that they must be initiated within three years of the injury, so it's best to start this process as soon as possible if you think you could be entitled to make a claim.
Different rules apply to children and people who do not have the capacity to make legal decisions themselves.
What information do you need to make a clinical negligence case?
To make a clinical negligence case, you will need to provide as many details as possible about what happened.
Once you've decided to go ahead with the claim, we'll request your full medical records. We'll then put together a written statement including the details of the case based on what you've told us. Once you've signed this, it will be sent to independent medical experts to assess.
Meningitis negligence claims and experience
As with any personal injury or negligence claim, every case is different and the level of compensation you're entitled to will depend on the pain and suffering caused, the long term outlook, and the support needed.
When assessing the level of compensation owed, we take into account the cost of factors such as:
Professional care needed
Occupational therapy
Aids and equipment
Prosthetics
Physiotherapy
Speech and language therapy
Accommodation adaptions
Transport needs
Assisted technology needs
Future medical treatment
Loss of earnings
We have a wealth of experience working to get those who have been a victim of meningitis misdiagnosis the compensation they are entitled to.
Meet our clinical negligence team
The Stewarts clinical negligence team is ranked in both of the leading legal directories, Chambers and Partners and the Legal 500. Client feedback from the 2023 directories note:
Undoubtedly a leading firm. Extraordinary strength-in-depth, they only take on cases of maximum severity and leave no stone unturned in maximising the strength of a case. LEGAL 500
"The team is absolutely top-notch in its legal knowledge as well as being empathetic and caring." CHAMBERS 2022
Our focus on low numbers of complex high value cases, our legal expertise and willingness to push boundaries has enabled our clients to win record-breaking compensation awards.
What are the next steps?
If you suspect that your meningitis treatment, or the treatment of a child or other loved one, was negligent, you may be able to make a meningitis misdiagnosis claim. This can help you achieve the financial security you need to continue your life as comfortably as possible.
Get in touch with our team to find out more about how to make a claim and discuss your case.
Meningitis Claims – More Information
What will happen when I make a claim?
If you or a loved one has been affected by a meningitis misdiagnosis, we can help. Get in touch and our team of expert medical negligence solicitors will assess your case and establish if you can make a claim.
We'll then take care of the claim on your behalf, starting by speaking to those responsible for your negligent treatment to see if they accept responsibility for your misdiagnosis. If they do, we may be able to agree to interim compensation before the claim is fully settled.
Wherever possible, we try to negotiate claims out of court. However, if they don't accept responsibility, we'll start court proceedings.
Can I claim for a loved one who has died?
Yes. If a loved one has died as a result of a meningitis misdiagnosis, you may be able to claim compensation. We can represent you at any inquest and in the subsequent claim.
How long do medical negligence cases last on average?
Medical negligence claims vary from case to case. It is not unusual for claims to take 3 years or more to resolve where there are complexities with medical evidence. However, where possible we will always seek to secure access to interim funds to support our clients and their families whilst the litigation is ongoing.
What constitutes medical negligence?
Medical negligence is care that is below the standard usually expected from medical professionals, which has directly caused an injury or the worsening of an existing condition.
"They go above and beyond the role of a litigator - they try to find the solution to the client's needs"

Chambers
"They are approachable and straightforward, which made the starting-off point of bringing a claim accessible to me"

Chambers
"The Stewarts clinical negligence department has a very good team with a great deal of experience. They have excellent client relationships and obtain great results"

Chambers
Meet the Clinical Negligence team
Our team is ranked No.1 in both The Legal 500 and Chambers legal directories. 
Our legal expertise and willingness to push boundaries has enabled our clients to win record-breaking compensation awards.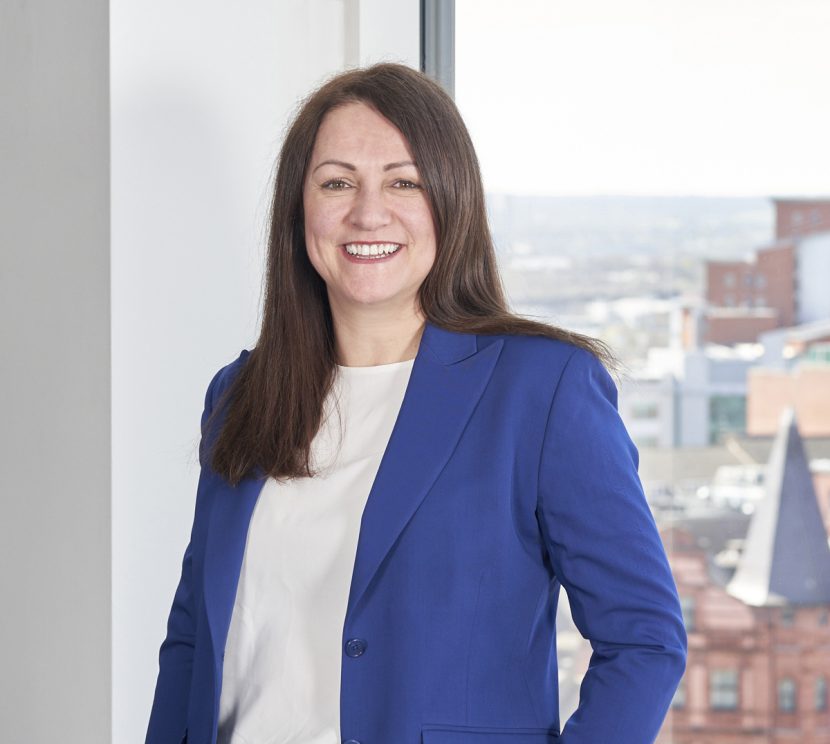 If you require assistance, please contact us or request a call from one of our lawyers.