Physical injuries sustained whilst under the care of mental health services
Medical negligence mental health claims
We support clients who have sustained life-changing physical injury and disablement as a result of self-harm or attempted suicide.
We have extensive experience of conducting claims involving life-changing injuries, such as brain or spinal cord injury, sustained as a result of self-harm following the mismanagement of a pre-existing mental health condition or a mental health crisis.
We do not undertake other types of mental health actions.
Unfortunately, despite government funding commitments, NHS mental health services continue to be chronically underfunded and/or poorly staffed. This often means that patients cannot get the support that they need, whether as a patient in hospital or in the community. Preventable harm can occur when deteriorating mental states are not recognised.
Mental health medical negligence examples
We have acted on behalf of patients who have suffered life-changing physical injuries both under a Mental Health Act section and those that are known to mental health services but who are not detainable. We have acted for clients who have sustained injury in the following circumstances:
voluntary patients who have absconded from semi-secure facilities

patients under Community Treatment Orders (CTO)

clients with depressive illnesses/suicidal thoughts and ideation managed in primary care (by general practitioners)

patients managed by community mental health teams
As our lawyers handle smaller caseloads than the majority of clinical negligence lawyers, we are able to adopt a highly-focused and proactive approach.
Where appropriate, we seek support from the client's family or The Official Solicitor. This helps ensure that their claim can be progressed efficiently and provision can be made for their current and future physical and mental health needs even whilst treatment continues.
Some of our mental health medical negligence case experience
PFZ v West London Mental Health NHS Trust
PFZ was a voluntary ('informal') patient at a semi-secure mental health unit run by the Defendant Trust. He had a long history of mental illness. During his crisis admission he was allowed to run away from hospital in a suicidal state. He had threatened to jump off a balcony at a residential address. Having left the hospital, PFZ did indeed attempt suicide as he had suggested, sustaining and permanent and catastrophic spinal cord injury which left him tetraplegic.  He sued the Trust for negligent failure to provide him with adequate treatment. The Trust agreed to compensate him accepting 40% liability for his injuries, resulting in a 7 figure settlement.
PBM v Barnet Enfield & Haringey Mental Health NHS Trust
PBM was under a Community Treatment Order (CTO) which is a provision of the Mental Health Act which permits patients to be treated in the community, but readily recalled to hospital if there is a deterioration in mental state or enhanced care is needed. PBM did deteriorate and concerns raised by his family to clinicians were not acted upon. His social worker missed two appointments with PBM which may have led to further intervention. In the event, PBM attempted suicide by jumping in front of a train. Whilst he sustained multiple injuries to include a head injury, he went on to make a relatively good recovery. A substantial 6-figure settlement was agreed with the Defendant.
MCT v Essex Partnerships University NHS Trust
MCT was a community mental health patient treated under the Care Programme Approach (CPA). She was a longstanding patient of the Defendant Trust. She had periods of very unstable health in which she could be violent, but she had also benefited from periods in which she was relatively well, supported in the community by a care coordinator. The Defendant failed to support MCT when her regular care co-ordinator retired and failed to identify that her mental health was deteriorating. When MCT asked for an appointment with her Consultant Psychiatrist that was not arranged. MCT attempted suicide by jumping from a road bridge. She sustained a thoracic spinal cord injury and is now a permanent wheelchair user. A 7-figure settlement was agreed with the Trust, which will now permit MCT's care and housing needs to be met for life.
Mental health claims we are unable to assist you with
Claims for mental distress/psychiatric injury only

Any appeal against involuntary admission to hospital or a psychiatric facility

Any support in challenging or reviewing active medication or treatment

Any support with applying to amend clinical records

Support accessing welfare benefits in the absence of a related injury claim

Mental Health advocacy services

Representation in coronial proceedings in the absence of a related claim
"The Stewarts clinical negligence department has a very good team with a great deal of experience. They have excellent client relationships and obtain great results"

Chambers
"They go above and beyond the role of a litigator - they try to find the solution to the client's needs"

Chambers
"They are approachable and straightforward, which made the starting-off point of bringing a claim accessible to me"

Chambers
Meet the Clinical Negligence team
Our team is ranked No.1 in both The Legal 500 and Chambers legal directories. 
Our legal expertise and willingness to push boundaries has enabled our clients to win record-breaking compensation awards.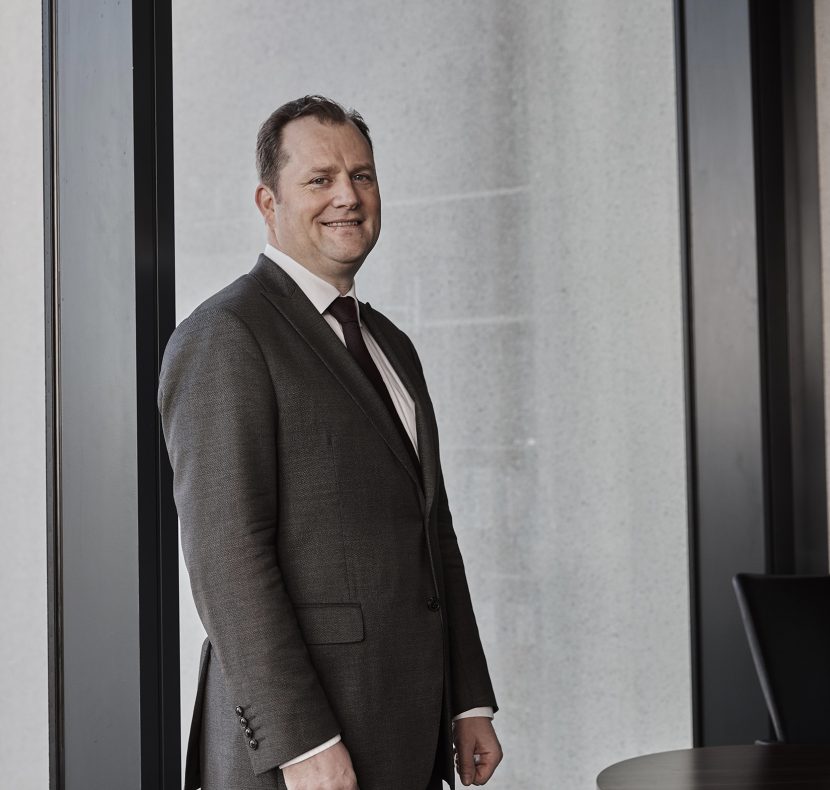 If you require assistance, please contact us or request a call from one of our lawyers.