NB, an 18-year-old student, underwent a below-knee amputation after the motorbike he was riding was hit by a car that jumped a red light in June 2019. After rejecting the defendant's offer at a settlement meeting, NB secured an improved offer a few days later that will make a significant difference to his long-term needs.
NB sustained severe lower limb orthopaedic injuries in the accident, including right ankle and metatarsal fractures with significant degloving and neurovascular compromise.
Unfortunately, an attempt to save his injured right leg failed, resulting in a below-knee amputation.
NB was transferred to his local hospital on the day of the accident and two weeks after the accident was discharged to his parents' home.
The case
NB instructed Stewarts in June 2019, and Kimberley Owen handled the matter.
The defendant, the insurers of the car involved in the accident, indicated that they were willing to adopt a collaborative approach to the running of the claim.
Liability was formally admitted at a relatively early stage. However, the defendant indicated that contributory negligence would be investigated. This was despite the accident being caused by their insured driving through a red light and hitting NB, who had been lawfully riding his motorbike under the speed limit through traffic lights that were green in his favour.
The parties initially agreed that NB would benefit from a case manager instructed on a joint basis under the Rehabilitation Code of Practice. However, once the defendant indicated that the allegation of contributory negligence was not going to be pursued, Stewarts instructed the case manager on a unilateral basis. The case manager's input and recommendations were funded by regular interim payments made by the defendant insurer on account of the claim. The unilateral instruction provided NB with a degree of input into the case management process which is not provided under a joint instruction.
Rehabilitation
Through interim payments totalling £229,100, NB benefitted from an intensive, tailored and privately funded rehabilitation programme, which included:
A move to rented single level accommodation with his girlfriend, his pre-accident home no longer being suitable for his post-accident needs
Prosthetics, including an everyday limb, a water limb and a high activity/sports limb
Prosthetic physiotherapy sessions
Local physiotherapy sessions
Weekly personal training sessions
Regular psychology and psychotherapy sessions
Surgery to refashion his stump
The purchase of relevant aids and equipment, including wheelchairs and home gym equipment.
Stewarts arranged numerous expert reports for litigation purposes to assess and evaluate NB's long-term needs. These included experts in the following fields:
Orthopaedics – to address NB's likely long-term prognosis and needs
Prosthetics – to address NB's life-long prosthetic needs and estimated costs
Amputee rehabilitation – to address the long-term rehabilitation needs
Psychiatry – to address NB's altered mental health needs post-accident
Pain management – to address NB's chronic pain
Physiotherapy – to address NB's physiotherapy needs and equipment recommendations
Plastic surgery- to consider potential skin integrity issues in the future
Care – to address his care and equipment needs arising from the accident
Accommodation – to consider how NB's accommodation needs had changed due to the accident.
Reaching a settlement
The parties' legal representatives attended a remote settlement meeting in December 2021.
Although the defendant made an attractive multi-million pound offer, NB was advised to reject it as it was considered too low.
Settlement negotiations continued between the solicitors for both parties, culminating in a further offer just over a week later that was £250,000 more than the offer made in the settlement meeting. This £250,000 increase in the settlement sum makes a significant difference to NB.
NB also received assistance in establishing a personal injury trust to assist him in managing his award.
Conclusion
While most cases settle at settlement meetings, this case shows this is not always possible and that a more favourable result can be achieved by walking away.
NB can now purchase a suitable property in his chosen area that meets his post-accident needs.
He also has sufficient money to ensure that his care, equipment, therapeutic and prosthetic needs (including purchasing a bionic limb) are met for life.
Testimonial
NB says:
"Thanks for everything that you have done for me over the last two years. What you have done has been life-changing for me. I'm so pleased the settlement is done now, and I can now look forward to the future."
His mother says:
"It's been a very tough couple of years, but you have always given us light at the end of the tunnel. This wouldn't be possible if it wasn't for you, Kimberley! We are going to miss having contact with you."
Stuart McKechnie QC of 9 Gough Chambers was instructed from an early stage on this case.
---
Life beyond injury
We have teamed up with other clients who have sustained catastrophic injuries to tell their stories of Life Beyond Injury. Please visit the Life Beyond Injury webpages here.
We hope that by sharing these stories, newly injured people can see that with the right support they too can overcome adversity to lead full and active lives.
You can join in the conversation and share your stories of overcoming adversity to lead a fulfilling life beyond injury: on Twitter, here #lifebeyondinjury; or on Facebook, here #lifebeyondinjury.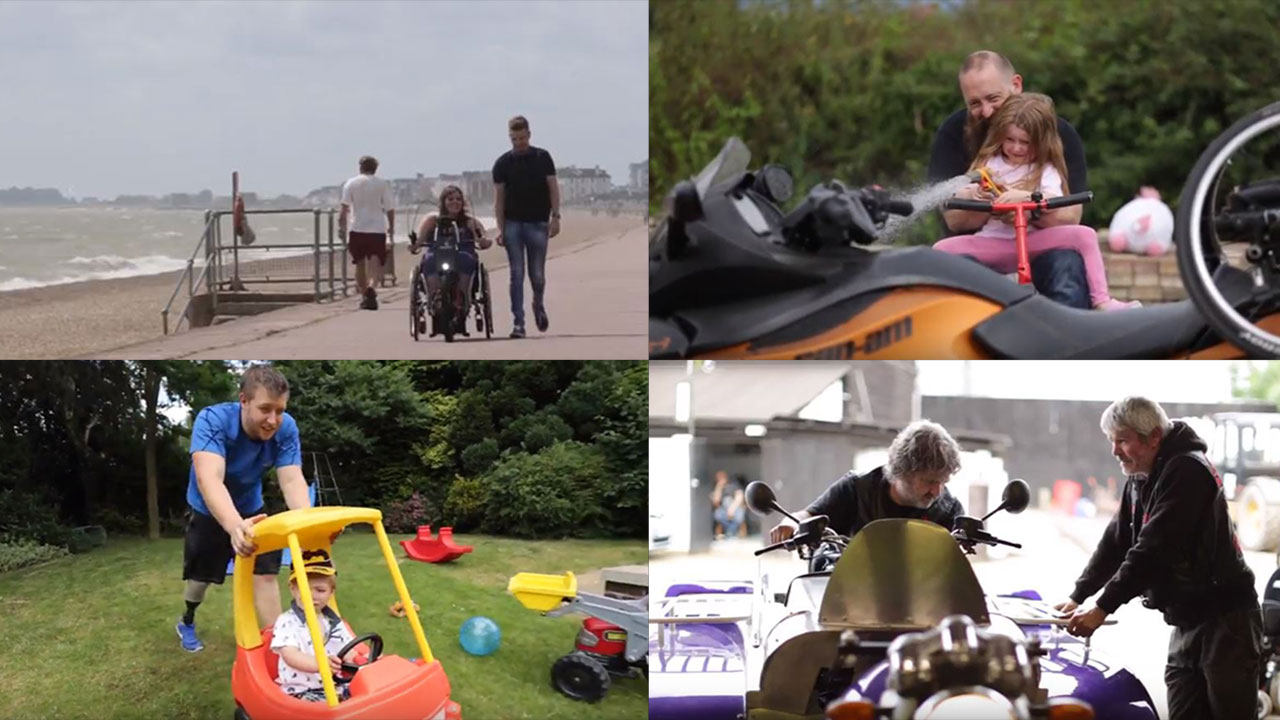 ---
You can find further information regarding our expertise, experience and team on our Personal Injury pages.
If you require assistance from our team, please contact us.
---
Subscribe – In order to receive our news straight to your inbox, subscribe here. Our newsletters are sent no more than once a month.