Black History Month ('BHM') – one of the most notable cultural celebrations of the year – has been celebrated in the UK since 1987. For the last 35 years, the month of October has presented an opportunity to highlight and honour the achievements and contributions of those with African and Caribbean heritage, whilst enhancing our overall understanding of black history.
This year, to mark the occasion, Stewarts ran a series of events to shine a spotlight on black British artists who have influenced the UK's music culture, as well as black-owned businesses and their products. Georgianna Kelo summarises the month's initiatives here.
Presentation from Ije McDougall
As part of this year's Black History Month celebration, we had the honour of welcoming Ije McDougall on 19 October for a discussion on racial inequality and the importance of allyship. The speaker's witty, yet honest and raw delivery left many moved.
Before her presentation, Ije was introduced by Debbie Chism who led the panel with Nathalie Ashworth.
Ije's presentation focused on the power of ideas and the impact that they can have. She opened with a powerful quote from Voltaire: "If they can get you to believe an absurdity, they can get you to commit an atrocity." She continued, touching on topics such as the slave trade, colonialism in Africa and concluded with the need for genuine allies.
You can view the full presentation here.
Ije McDougal's biography
Ije is a British Nigerian speaker and Magistrate for the UK Ministry of Justice who originates from North-East Nigeria. Ije knows first-hand the importance of inclusion and the realities of extremism. In order to combat such issues, Ije founded The Kairos Initiative, a charity focussed on supporting victims of insurgency in Nigeria. She has also forged a successful career as an HR and Employment Law Expert for the UK Civil Service and an HR Expert Advisor for HM Revenue & Customs, ensuring that the world is more justified one step at a time. In 2021, Ije began her role at the UK Ministry of Justice, bringing injustice to light.
Ije has experience as a producer for The BBC, a marketing officer for Awalah Hotel and a news correspondent for the Nigerian Television Authority. She is also the author of Surviving 0 to 5: #MumofGirls, and has been recognised for her work in inclusion and equity with being shortlisted for the National Diversity Awards Positive Role Model 2020 Award.
We hosted additional Q&As with Ije, diving deeper into allyship, what micro-aggressions are and how to avoid them, and the 'All Lives Matter' vs 'Black Lives Matter' debate.
Additional initiatives
Other initiatives during the month included:
a Spotlight series of four musical genres (Gospel, Afrobeats, Motown and Blues) highlighting and celebrating black contributors who helped shape these sounds in the UK scene;
a marketplace in the Leeds and London offices promoting black-owned businesses and supporting their products (Brûler, Sens8ate, Vitae and The Biskery);
a catered Afro-Caribbean lunch in both Leeds and London offices to accompany the lunchtime talk.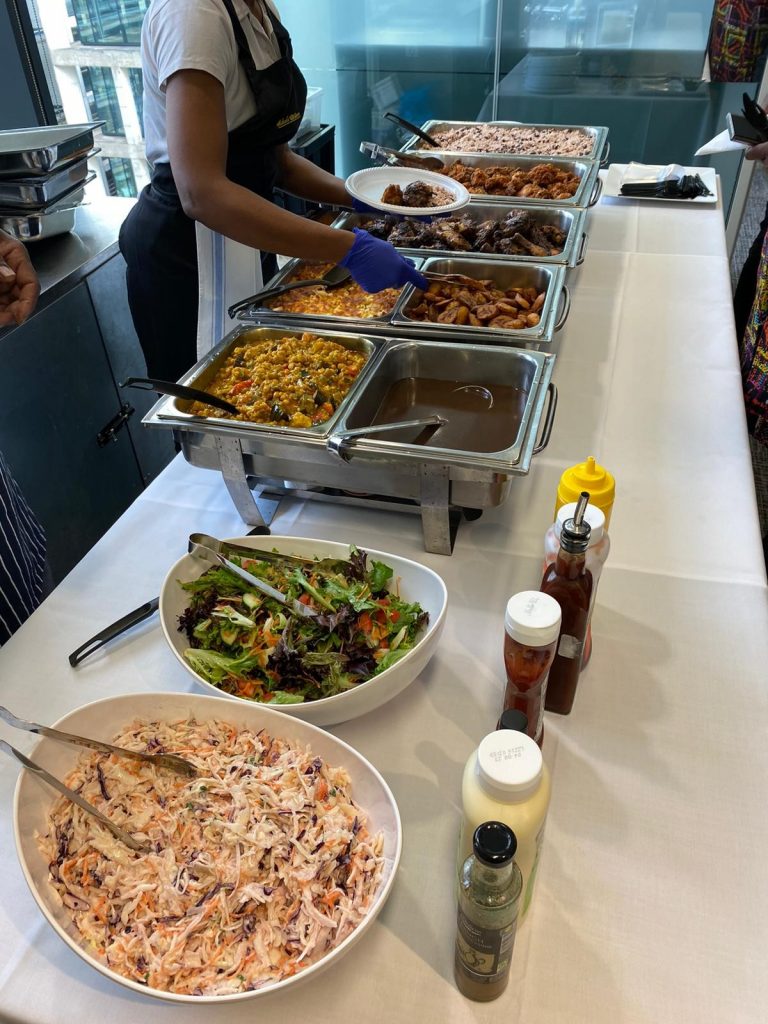 More on Black History Month UK 2022
Black History Month is an annual celebration that champions and commemorates the contribution of African and Caribbean communities to culture and society. Black History Month is marked in both the United States and the United Kingdom, though in different months. This year's theme in the UK – 'Time for Change: Action, Not Words' – focused on bringing the black community together with allies and pushing those allies to give more than just words to support the cause.
---
Diversity and inclusion at Stewarts
The principles of inclusion, equal opportunity and diversity are important to us. We aim to create an inclusive culture that respects people's differences and gives everyone a chance to excel at what they do. We believe that this is enhanced by embracing our staff's different backgrounds and personalities, and creating a positive working environment.
You can find further information regarding diversity, inclusion and equal opportunities at Stewarts here.
---
If you require assistance from our team, please contact us