Since January 1980, Black History Month has been celebrated in the UK in October of each year. Stewarts has marked the occasion in the past few years with a series of events that shine a spotlight on celebrated Black British people from the law, business and UK culture. It has also shared resources, information and food that can help people gain an insight into Black culture.
To close this year's Black History Month celebration, our Inclusion Committee organised a Q&A session over Zoom with guest speakers Dr Tunde Okewale MBE and Alexandra Wilson. Our staff were invited to ask Dr Tunde and Alexandra questions about their experiences of racial discrimination and racial attitudes during their careers, how they are helping to readdress the legal sector's lack of diversity through their community projects, and how we can all look to address racism within society in a way that creates positive changes.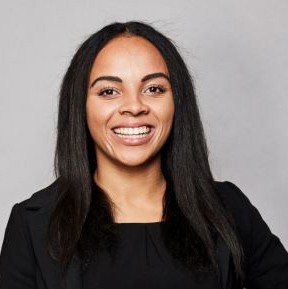 Alexandra Wilson is a criminal and family law barrister at 5 St Andrew's Hill Chambers. She was called to the bar in 2018, and has recently written a book titled 'In Black and White: A Young Barrister's Story of Race and Class in a Broken Justice System'. Alexandra opened the discussion by outlining her career history to date, highlighting some of her experiences of being a Black student at Oxford, and talking of her recent, well-publicised experience of being incorrectly identified as a defendant at court three times in one day.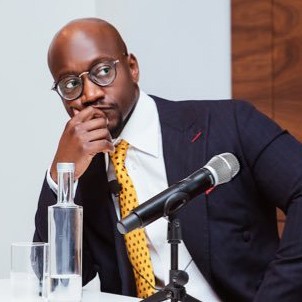 Dr Tunde Okewale MBE is a criminal barrister at Doughty Street Chambers. He is also the founder of Urban Lawyers, a social justice charity set up to make the law more accessible to marginalised groups in society. This was Dr Tunde's second consecutive appearance as a speaker during our Black History Month event so he needed little introduction. Dr Tunde spoke about how important it is for everyone to encourage, mentor and give back to marginalised groups, and highlighted that this isn't something just reserved for the most senior lawyers or Black lawyers.
Other topics covered during the Q&A included blind recruitment processes, how to call out racism in a way that leads to change, mentoring and allyship.
Initiatives during the month have included:
a podcast/film club with an item to watch or listen to during each week of Black History Month;
a cookbook series celebrating traditional African and Caribbean recipes with interesting facts;
 a directory of recommended dine in and take away restaurants in London and Leeds specialising in African and Caribbean cuisine; and
 an uncovered histories series aiming to fill gaps in our understanding of British history, highlighting Black British historical people and events that positively contributed to and helped shape the British economy, British life, and British society.
Black History Month UK has been celebrated every October for over 30 years, each year going from strength to strength. Its origins go back to the 1920s and the establishment of Negro History Week in the United States. This national celebration aims to promote and celebrate Black contributors to British society, and to foster an understanding of Black British history in general.
---
Diversity and inclusion at Stewarts
The principles of inclusion, equal opportunity and diversity are important to us. We aim to create an inclusive culture that respects people's differences and gives everyone a chance to excel at what they do. We believe that this is enhanced by embracing our staff's different backgrounds and personalities, and creating a positive working environment.
You can find further information regarding diversity, inclusion and equal opportunities at Stewarts here.
---
If you require assistance from our team, please contact us or request a call back from one of our lawyers by submitting this form.