Last year saw the biggest changes in insolvency law for England and Wales in a generation. Not since the Enterprise Act 2002 has insolvency legalisation seen such an overhaul. Some of these changes are temporary and some permanent.
There are new company rescue regimes, a ban on creditor enforcement by winding up petitions or rent arrears forfeiture, a reintroduction of Crown preference and proposals for new controls over pre-pack administrations, to name a few.
We have surveyed some of the UK's leading insolvency professionals for their views on how well the government's pandemic measures have worked to date and how well they expect them to work in the weeks and months ahead. Tim Symes, a partner in our Insolvency and Commercial Litigation teams, analyses the results in this report.
The report
We put each of the key pandemic insolvency measures to who we think are the most qualified to comment – insolvency professionals. We asked them what they think of each of the measures, what they think the intended and unintended consequences of them might be, and what they'd do differently if they were in charge.
The survey results are split into a number of sections, covering:
Winding up petitions
Forfeiture
Crown Preference
Fraud and insolvency
Business size and sectors
Quantative easing
Consumer confidence
Moratorium
Controls on pre-pack administrations
So what of each of the measures: good idea? Bad idea? And the really burning question: will they save businesses from the devastating hat trick of lockdowns?
Click here to download the report.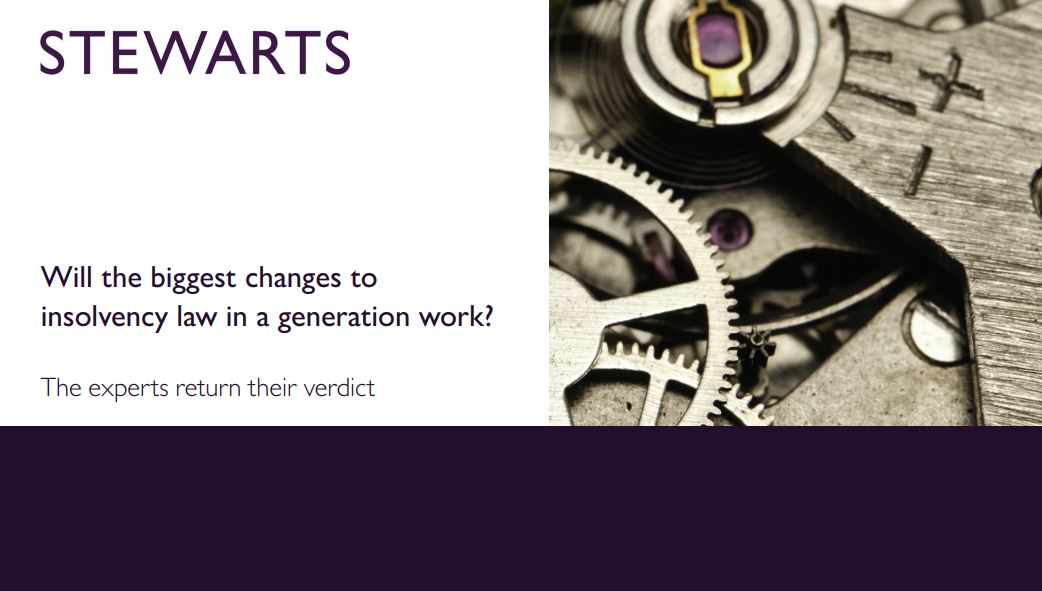 ---
You can find further information regarding our expertise, experience and team on our Contentious Insolvency and Commercial Litigation pages.
If you require assistance from our team, please contact us or alternatively request a call back from one of our lawyers by submitting this form.
---

Covid-19 is impacting individuals and companies around the world in an unprecedented way. We have collected insights here to help you navigate the key legal issues you may be facing at this time.
---
Subscribe – In order to receive our news straight to your inbox, subscribe here. Our newsletters are sent no more than once a month.