The collapse of a business inevitably leads to contentious issues that must be resolved through an insolvency process. Stakeholders need urgent advice to ensure that value in the company is preserved and creditors are treated fairly.
Our contentious insolvency and restructuring specialists investigate and pursue insolvency claims to maximise recovery of assets. We have acted on some of the largest and highest profile insolvencies of recent times, which have defined the scope of liquidators' powers both domestically and in cross-border situations.
We regularly act for insolvency office holders (typically administrators, liquidators, court appointed receivers and trustees in bankruptcy) and we also regularly represent other stakeholders (such as directors and shareholders of distressed companies, lenders and investors). We have a strong track record of working with the business recovery teams at the major accounting practices, including both incepting and advising on the appointment of office-holders to recover assets and enforce judgments.
Our lawyers frequently co-ordinate claims in multiple jurisdictions, working alongside specialist law firms around the world. When necessary the insolvency team at Stewarts draws on the expertise of our other departments to provide tailored and specialist advice. We are particularly well placed to advise on complex insolvency matters involving fraud and tax allegations, drawing on the expertise of our specialist asset recovery and tax teams.
We also have extensive experience of the employment law issues that can arise in an insolvency, including advising officeholders about collective consultation obligations and potential liability for protective awards, and the orderly wind-down of businesses with the use of incentive-based remuneration to secure the retention of key personnel.
Our Competition specialists focus on corporate recovery for claimants who have been adversely affected by cartels or abuse of a dominant position and frequently cooperate with liquidators of entities with latent cartel claims. We also work closely with our Divorce and Family team to advise on asset tracing in family proceedings.
As a conflict-free litigation-only practice, we are uniquely placed to work with office-holders on discrete disputes where the incumbent law firm is conflicted, as is often the case in complex intra-banking and financial services disputes. We have a strong track record in co-counselling arrangements in such circumstances.
Our team also has unrivalled expertise in putting together innovative costs arrangements. We deploy third party funding, after the event insurance, and risk sharing fee agreements to enable our clients to pursue insolvency claims from a position of financial strength.
Key recent highlights include:
Acting for the liquidators in Akers & Anr v- Deutsche Bank AG (Re Chesterfield United Inc and Partridge Management Group SA), a case involving the propriety of credit linked notes totalling €500m. The case confirmed that the Cross Border Insolvency Regulations enabled the liquidators of two BVI registered companies to rely on the broad powers afforded to UK insolvency practitioners under section 236 Insolvency Act 1986.

Acting for the liquidators of Stanford International Bank Ltd in regard to the fraud perpetrated by Robert Allen Stanford and others, which resulted in an estimated US$4.4bn loss when the bank failed in February 2009.

Acting for the joint liquidators in Re Comet Group Ltd (in liquidation) Khan and others v Whirlpool (UK) Ltd and another. This was a successful application for pre-action disclosure in respect of a cartel damages claim pursuant to the Insolvency Act 1986 section 236, a purpose for which s236 had not been used before.

Acting for the winding-up committee of Kaupthing Bank hf in order to pursue liquidation rescission remedies and civil claims against an investment bank in respect of the latter's sale of certain credit derivative products prior to Kaupthing's insolvency.

Acting for the Administrators of Record Shop 2 Ltd (formerly HMV Music Ltd) (in Administration), HMV Ireland Ltd (in Receivership) and HMV Guernsey Ltd (in Administration), and the Liquidators of Comet Group Limited (In Liquidation) in the case of Arcadia & Ors v MasterCard & Ors regarding the unlawful and excessive charging of interchange fees. The case was described by the Commercial Court as the largest and most complex cartel damages claim conducted in the English courts. We acted for the same claimants in similar proceedings against Visa, Arcadia & Ors v Visa & Ors.

Acting for the liquidators of three venture capital trusts investigating allegations concerning the former manager and liquidators of the companies, including advising on the bringing of an application under sections 234 to 236 of the Insolvency Act 1986 and responding to a counter-application brought pursuant to sections 108 and 171 for the removal of the liquidators or an order directing that a meeting of the members is held.

Successfully defending an insolvency practitioner in the ACCA disciplinary tribunal and in related civil proceedings against misconduct allegations arising from his appointment as court appointed receiver of an insolvent law firm.

Acting for French creditors in proceedings arising from the Lehman Brothers administration in respect of various claims and counterclaim concerning forward financial instruments made under FBF master agreements.

Acting for the US receiver of US hedge fund Lake Shore in interpleader proceedings in the English High Court to recover $76m from English counterparties including Newedge, MF Global and the Estate of Lehman Brothers.

Acting for a celebrity sportsman in relation to the insolvency of Dakota Sherwood Park Ltd and the appointment and indemnification of a liquidator in order to use the liquidator's powers to investigate misfeasance claims against the company's directors.
Covid-19: Navigating the legal challenges
Covid-19 is impacting individuals and companies around the world in an unprecedented way. The insights collected here will help you navigate the key legal issues you may be facing at this time.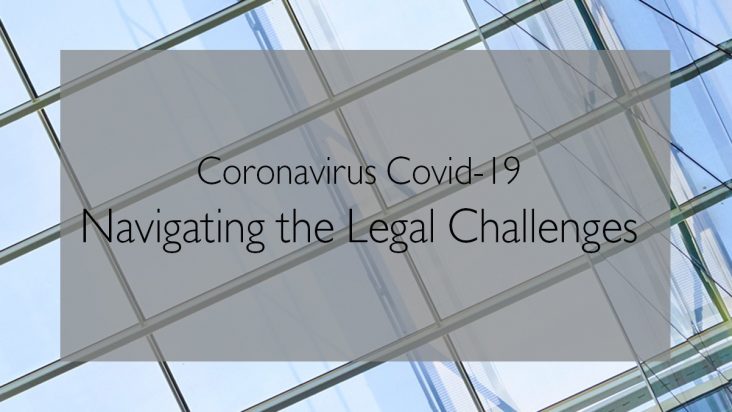 If you require assistance, please contact us or request a call from one of our lawyers.
"We find them excellent in terms of their tactical and strategic approach to running the case"

Chambers
"If someone wanted to take on the banks, Stewarts would be my first port of call. They have high-quality people there and are innovative in terms of funding"

Chambers
"They work hand in glove with you and can compete with the big firms"

Chambers
Meet the Contentious Insolvency team
Our contentious insolvency and restructuring specialists investigate and pursue insolvency claims to maximise recovery of assets.
Our team comprises some of the UK's leading litigation lawyers and has vast experience conducting multi-jurisdictional disputes.