We have considerable experience in assisting our commercial disputes clients to secure third-party litigation funding and after the event ("ATE") insurance from reputable providers and on best terms available.
Litigation funding
Third-party litigation funding involves a funder unconnected to the litigation financing part or all of the claim. Funders are normally venture capital funds or other private investment vehicles.  Litigation funding is unregulated and hence undertaking due diligence before choosing a funder is important.
Litigation funding is usually on a non-recourse basis, which means that the funder will not recover the money it has put in if the claim is lost. In exchange for taking this risk, a funder will require a return on its capital investment in the case. Historically this has usually been expressed as a multiple of the investment and/or as a percentage of the damages awarded or recovered. The multiple or percentage required for an individual case have varied depending on a range of circumstances, including the perceived risks and likely duration of the claim. Multiples commonly fall into the range of 2 to 3.5 times the amount invested, though they can be higher or lower. However, an important decision in 2023 (R (on the application of PACCAR Inc and others) (Appellants) v Competition Appeal Tribunal and others (Respondents) – The Supreme Court has resulted in funders avoiding commercial terms based on percentages of damages when funding litigation in the UK. They are also lobbying the UK government for reform of the law to provide certainty and enable then to safely revert to charging on a percentage basis.
In most cases, third-party funders require that ATE insurance is in place as a prerequisite of providing funding, and that they are indemnified by that insurance if a costs order is made against them.
Before-the-event insurance ("BTE")
In some instances, firms or individuals have legal expense insurance in place before the litigious incident occurs. This is commonly known as before-the-event insurance ("BTE"). It can assist with the funding of litigation and investigations, and/or as providing some cover against potential liability for your opponent's costs, although the policy limits tend to be insufficient for complex and high value commercial disputes.
After the event insurance ("ATE")
After the event insurance is not a means of funding a claim but is an insurance product often used alongside alternative fee arrangements or litigation funding. In suitable cases, in exchange for a premium, an ATE insurer will provide cover against adverse costs and/or the client's own disbursements (usually up to a set limit). ATE insurance can also act as security for costs.
ATE premiums vary widely depending on the perceived risks of the case, but are often a sizeable percentage of the amount of risk insured. Depending on the perceived risks of the case, part or all of the ATE premium can often be deferred and contingent on the recovery of assets at the conclusion of the claim. It is rare for cover in excess of £1 million for ATE to be available on a fully deferred and contingent basis, instead it is standard for an ATE insurer to require a proportion of the premium to be paid upfront with the remainder deferred. Unsurprisingly deferred and contingent premiums are markedly more expensive than premiums that are fully paid upfront.  However, they are still usually more cost effective than seeking a fully paid premium from a litigation funder and then incurring their funders premium on that aspect of the funded budget.
It is not necessary to take out an ATE insurance product, but clients must be aware of their potential cost exposure if their claim is lost or discontinued. ATE insurance can also reduce the costs risks associated with offers to settle.
ATE insurance premiums are often cheaper when the policy in incepted earlier and can be staged to provide for the possibility of early settlement.  Conversely, it can be difficult or impossible to secure ATE insurance once an action is getting close to trial as many insurers decline to quote within 3-6 months of trial.  If litigation funding is to be sought then it is highly preferable, and often necessary, to seek to secure ATE insurance at the same time. That ensures the ATE cost is factored into the funders budget and for the insurers position in any priorities agreement.
To enable our clients to litigate, arbitrate or negotiate their disputes from a position of financial strength we have developed Stewarts Litigate, a groundbreaking and market-leading ATE insurance facility.
Litigation Costs and Funding Expertise
Stewarts Litigate
A groundbreaking after the event (ATE) insurance facility for our commercial disputes clients.
Stewarts Litigate provides our commercial disputes clients with rapid access to comprehensive ATE insurance at pre-agreed market leading rates. 
This communication has been authorised by Arthur J Gallagher Insurance Brokers Limited for the purpose of s21 of the Financial Services and Markets Act 2000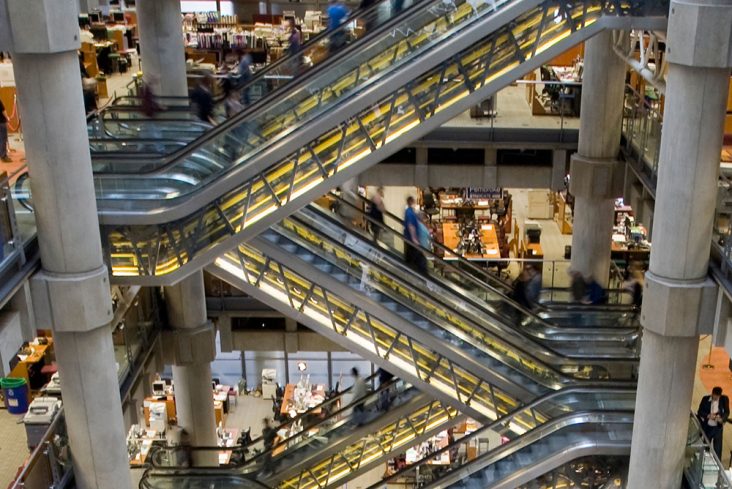 "If someone wanted to take on the banks, Stewarts would be my first port of call. They have high-quality people there and are innovative in terms of funding"

Chambers
"Firm with a strong reputation for representing claimants in high-profile litigation"

Chambers
"They are the best in the market. They present cases in an innovative and commercial way, and they have been very impressive."

Chambers
If you have any queries about costs and the funding of your case, please do not hesitate to contact us and we will be able to provide bespoke advice.