Laura is a partner in the Commercial Litigation department, she joined the firm in 2008 as a trainee and was made partner in 2018.
Laura says:
"Whilst Stewarts largely recruits its trainees from its paralegal pool, every year we have the option of appointing 'exceptional' external candidates. As the first externally appointed trainee, I'm working on having this known as the "Jenkins Exception"!
I qualified into Commercial Litigation in October 2010, worked my way up through the ranks, and was made a partner in May 2018. I am also a trainee supervisor.
Prior to joining Stewarts, I was a paralegal in the General Counsel's office at what was then the Office of Fair Trading. I dealt with large-scale competition and consumer litigation, all of which had to satisfy a public importance test before it could be commenced. This gave me a taste for big-ticket claimant litigation that Stewarts has more than adequately developed and fulfilled.
Working in a small team on complex litigation gave me an excellent grounding for my career. It taught me the importance of planning, accuracy and efficient administration, all of which are incredibly important in a solicitor's day-to-day practice.
It goes without saying that legal knowledge is key to being a solicitor. However, the law is ever evolving. You can't learn your craft at university/law school and then know your stuff forever. Keeping on top of it all is obviously a problem for busy commercial litigators. To help plug that gap, Stewarts runs monthly training sessions to ensure that we stay abreast of developments and there is a weekly internal email outlining key decisions relevant to our practice areas.
The majority of training is very much on the job, where you learn from those around you. At Stewarts, the partners have a wealth of experience and knowledge and they are more than happy to share that knowledge and guide more junior members of the team (and other partners).
When I was a trainee, I was playing Premiership rugby and trying to get selected for the England squad. My training principals were incredibly accommodating of my leaving on time to attend training and of my being selected, and therefore leaving, for mid-week residential camps at short notice. In my view, this is indicative of the way in which we treat employees at Stewarts. You are treated as a responsible adult who can weigh up the demands of their own life as against their work responsibilities, and make appropriate decisions.
As well as offering the opportunity for exposure to interesting cases and an excellent quality of work, Stewarts is a genuinely friendly place. It is a supportive environment in which people's differing skills are recognised and capitalised on appropriately, at every level. Everyone's time and effort is appreciated and everyone is approachable.
Another aspect that I think sets Stewarts apart from other firms is its commerciality. It is a genuinely entrepreneurial environment where commercial strategies and new ideas are listened to and implemented. This is evident in the way that we are structured (we're the only litigation-only firm with such a wide variety of practice areas), in our positioning as a largely conflict-free practice and in our experience of arranging funding strategies for clients, in particular, those where we as a firm assume some of the risk of the litigation.
I manage and work on complex commercial claims, most often against or between corporates. It is the variety of the work and the competitive win/lose/draw element that drew me to commercial litigation.
As a general commercial litigator, the only constant is the Civil Procedure Rules (which themselves change). What keeps you on your toes is that the subject matter and the area of law (statutory claims, contract, fraud, negligence) that you are dealing with is always different. From mining to banking to ion exchange polymers, you never know which new industry or new problem you will become an expert on next. I love the challenge of developing my understanding of different industries and areas of law and executing a strategy that achieves the best possible commercial outcome for my clients.
There's no hiding the fact that this is a job that requires academic heavy lifting (and sometimes physical heavy lifting, certainly before the advent of electronic bundles!) and often unsociable hours. To be successful, personally and for your clients, you need to work as a team. So my advice is work hard, appreciate and respect all of the people that you work with, don't give up at the first hurdle and don't forget that you're working in litigation because you enjoy the challenges."
To view Laura's profile, please click here
---
Stewarts Career Stories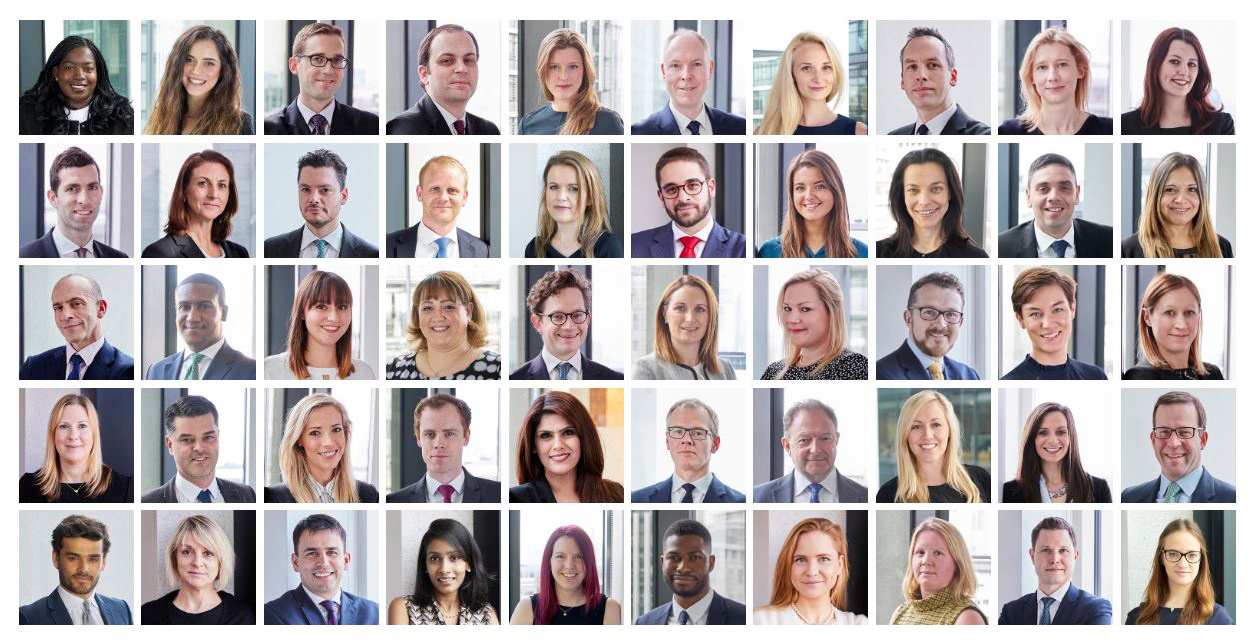 We encourage our people to strive for excellence in everything they do. Our culture promotes a good work/life balance and supports the career progression of our staff.
We've highlighted some of the careers of our people, outlining the diverse paths they have taken to get where they are today.
---
Interested in joining us?
At Stewarts, we aim to recruit and retain the best people at all levels of the firm. The ability, dedication and technical excellence of our people are critical to the successes we achieve for our clients.
If you are interested in working for Stewarts our Careers section provides further details of our recruitment process and current opportunities.
You can find further information regarding our expertise, experience and teams on our Expertise pages and more about the firm on our About Us section.
---
Subscribe – In order to receive our news straight to your inbox, subscribe here. Our newsletters are sent no more than once a month.