Kirsty's life changed when she sustained a spinal cord injury after being hit by a piece of falling concrete. At the time, she was planning her wedding and her injuries left her unable to walk and unsure of whether she could have children. Two years after we featured Kirsty's story in our Life Beyond Injury film series, we visited her in her new home and met her energetic son, Harry.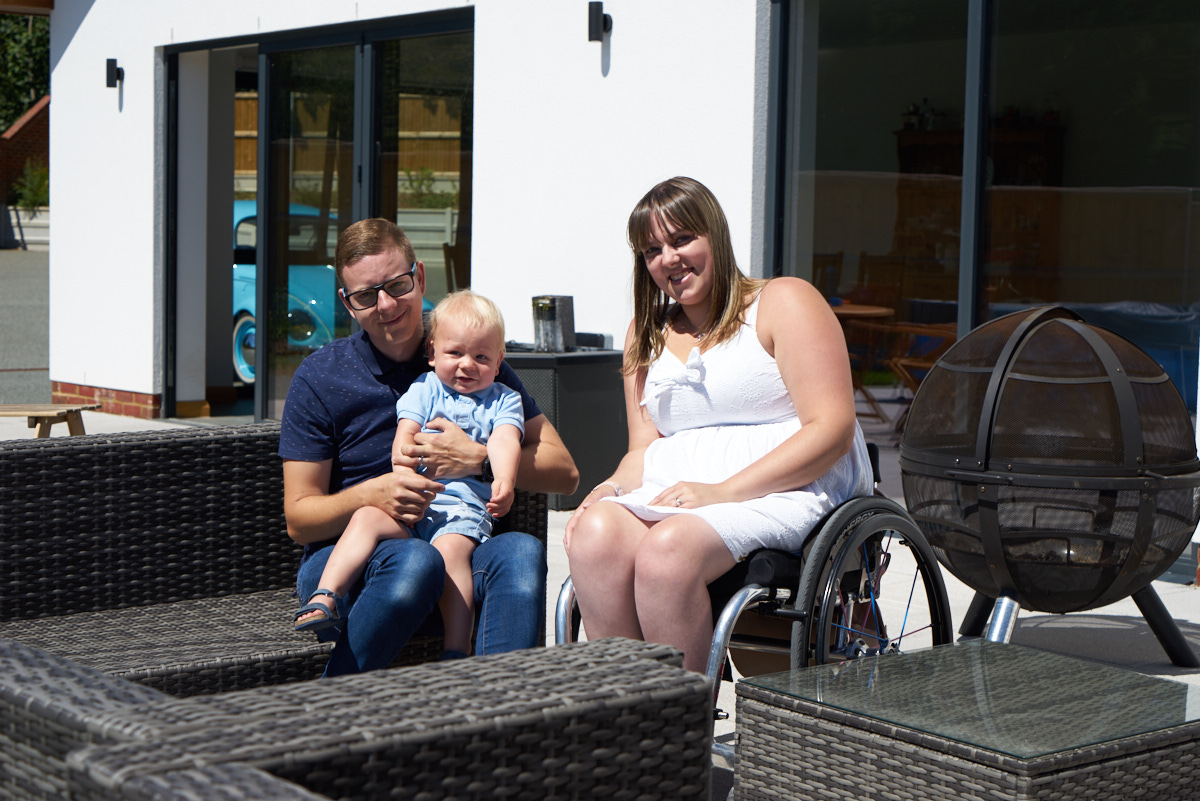 Kirsty's home
As a result of the financial settlement Kirsty received following her injury, she was able to purchase a plot of land and design a house that specifically met her and her family's needs.
As Kirsty explains: "The house was designed by an architect who understands the needs of someone in a wheelchair, having a son who has a spinal injury. I met him through the Spinal Injuries Association and he worked with Ben and I to ensure the property met our particular requirements and will allow our family to grow."
Their home has wide doors to accommodate Kirsty's wheelchair, a specially adapted family bathroom and kitchen with large open plan spaces to enable Kirsty to access easily. They also have a large garden with an outdoor BBQ area and a bar. They had the perfect opportunity to road test this earlier in the year when family and friends joined them at home to celebrate Ben's 30th birthday.
The family moved into the property a year ago, when Harry was one. "Unlike our previous home, which we lived in for quite a few months after Harry was born, our new house allows Harry plenty of freedom and me to follow him wherever he ends up," says Kirsty. "Now, I don't have to worry about him ending up somewhere I can't reach him. That's really important as he is running around everywhere now."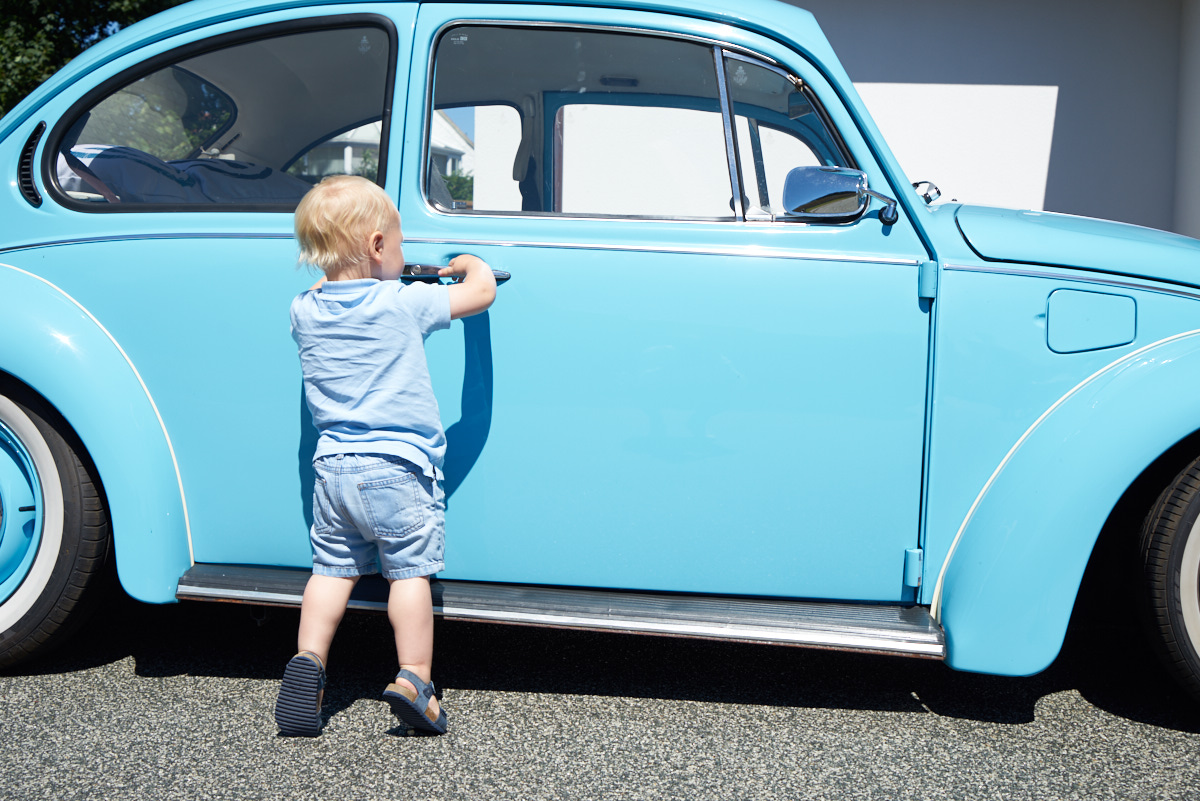 Family Life
Harry was not the only new arrival in Kirsty's life two years ago. The family also got a new puppy, a pug named Buster, who has grown up with Harry. "The two of them are inseparable," says Kirsty.
The family owns a holiday caravan in Norfolk that they try to visit regularly. During the summer of 2018, the family made their first visit to the caravan with Harry and without any other family members.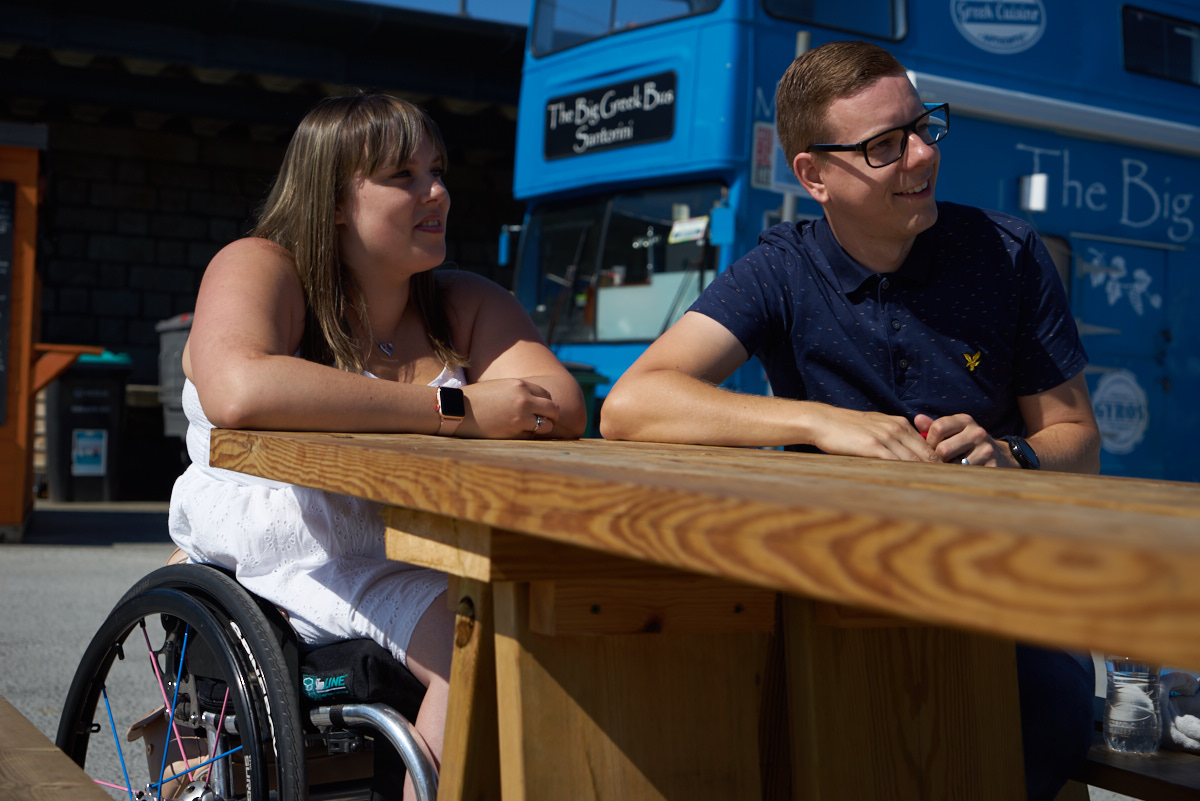 Kirsty's Life Beyond Injury
As if life is not hard enough looking after a toddler and dog, Kirsty is also busy helping out her friends. "Twice a week, our friend's son, Jacob, who is four months younger than Harry comes over to play. Harry looks forward to playing with Jacob," she says.
Kirsty is a keen baker and made the cake to celebrate Harry's first birthday. She is the first to admit that she prefers baking to cooking, which is Ben's forte.
Kirsty is able to drive, which gives her a good level of independence, and she takes Harry out on her own if Ben is not around or working.
Harry will be going to nursery soon, and Kirsty will have more time for baking and her other hobbies. Says Kirsty: "Much as I am going to miss having Harry here, he's getting to the age where he needs the structure of nursery and to be around other children. It remains to be seen what Buster will make of Harry not being around quite so much."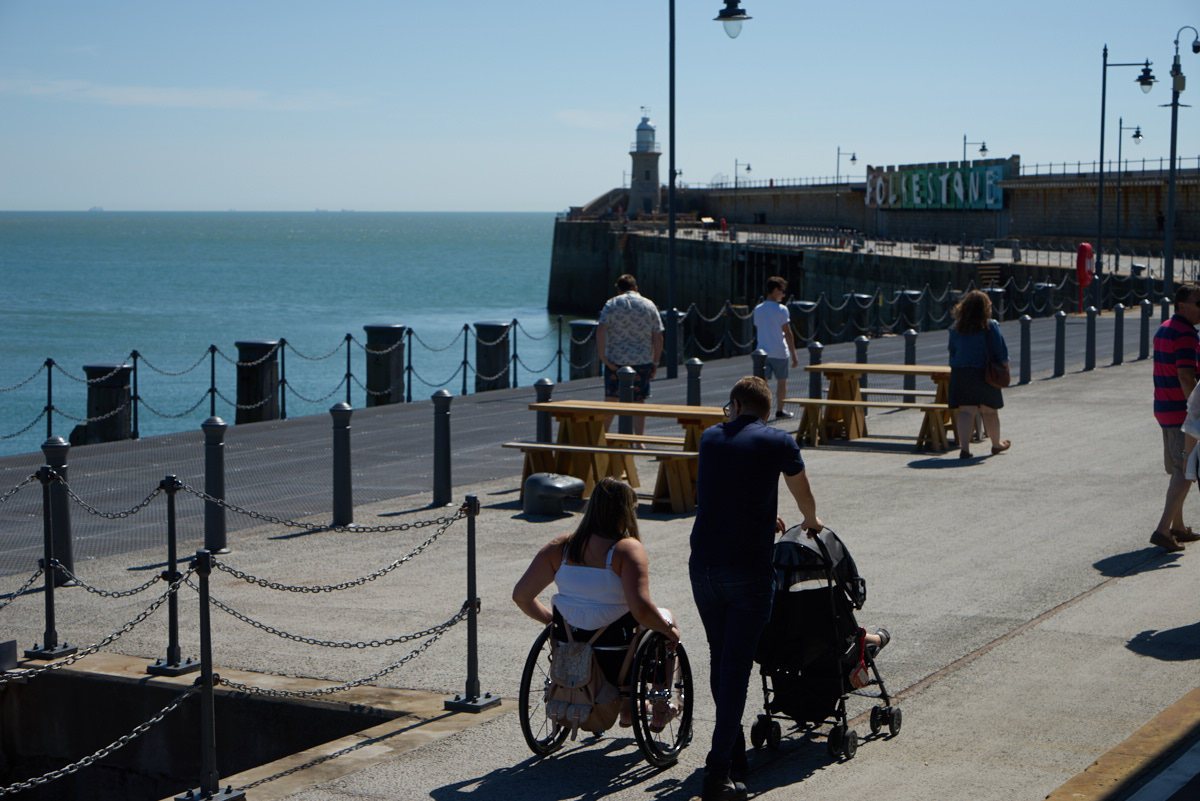 ---
Life Beyond Injury film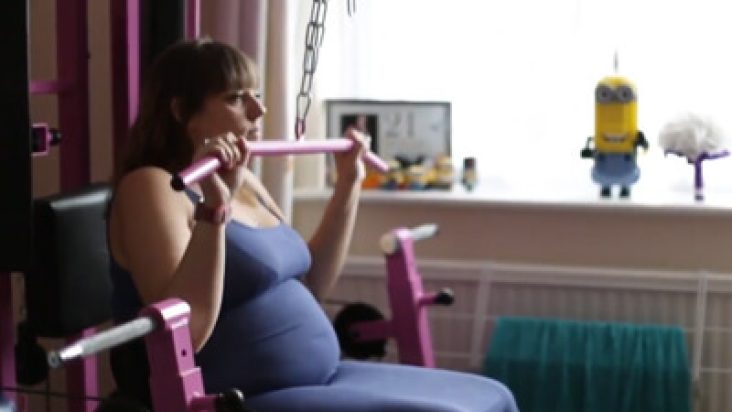 We have teamed up with other clients who have catastrophic injuries to also tell their stories. Please visit the Life Beyond Injury webpage to see their stories.
We hope that by sharing these stories, newly injured people can see that with the right support they too can overcome adversity to lead full and active lives.
Please feel free to share our stories. You can join in the conversation and share your stories of overcoming adversity to lead a fulfilling life beyond injury:
On Twitter, using the hashtag #lifebeyondinjury.
Or on Facebook, using the same #lifebeyondinjury hashtag.
---
Our specialist injury lawyers deal with a range of catastrophic injury claims. These include brain and spinal cord injuries as well as the loss of limbs resulting in the need for specialist prosthetics. You can find further information regarding our expertise, experience and team on our Personal Injury pages.
Our lawyers only handle a small number of cases at any one time. They work closely with their clients in order to understand the complex issues involved and the impact of the injuries.
If you, like Kirsty, have a catastrophic injury and need assistance or advice please contact us.
---
Subscribe – In order to receive our news straight to your inbox, subscribe here. Our newsletters are sent no more than once a month.