Stewarts has partnered with Future Frontiers, an award-winning charity that works with schools and businesses across the UK to provide coaching and access to professional role models to young people aged 14-16. Over the past few weeks, volunteers from the firm have provided career coaching to a group of year 10 students. Hayley Symington and Katie Braithwaite have summarised this year's programme.
In the UK, family income is the strongest predictor of how well a young person will do at school and the future opportunities they will have. As a result, many young people do not realise their potential due to factors outside their control.
Future Frontiers aims to change this by delivering a programme of career coaching, advice and guidance that helps them consider their post-school options and future career. The programme consists of three phases:
Phase 1: Students complete six hours of personalised career coaching that helps them explore their career priorities and discover what interests and excites them.
Phase 2: Students receive one-to-one support from a trained adviser, and together they produce a personalised action plan.
Phase 3: Students receive ongoing support to implement their action plan and overcome any barriers to enrolment after GCSE.
Stewarts' partnership
This is the third year Stewarts has partnered with Future Frontiers to support the first phase of the programme. In January and February 2023, volunteers from the firm provided dedicated coaching to a group of students currently in year 10.
After completing several hours of training, the coaches and pupils met every week for four weeks. During the sessions, they worked through a series of exercises and activities to support the young people, identify their best skills and what their career might be, and explore the different routes available to achieve that career once leaving school.
In the last session, the students spoke to a sector role model currently working in their chosen field. This allowed the pupils to ask questions about the day-to-day reality of working in that sector and discuss the route that individual took to get to where they are today. They also obtained some top career tips and advice.
It was the first year post-Covid we have been able to run the programme in person, and we were delighted to invite the pupils to our London office. The programme ended with each coach presenting a certificate to their pupil to recognise their hard work and achievement. The pupils also presented the coaches with a personalised thank you card.
It was a highly rewarding process, and it was brilliant to see the positive impact the coaches had on the students in supporting them to discover their career pathways. After a shy and quiet first session, the last session showed the great relationships that had been built between the coaches and their students over the four-week programme.
Stewarts is dedicated to supporting social mobility both inside and outside the firm, and we are looking forward to partnering with Future Frontiers again for the 2024 programme.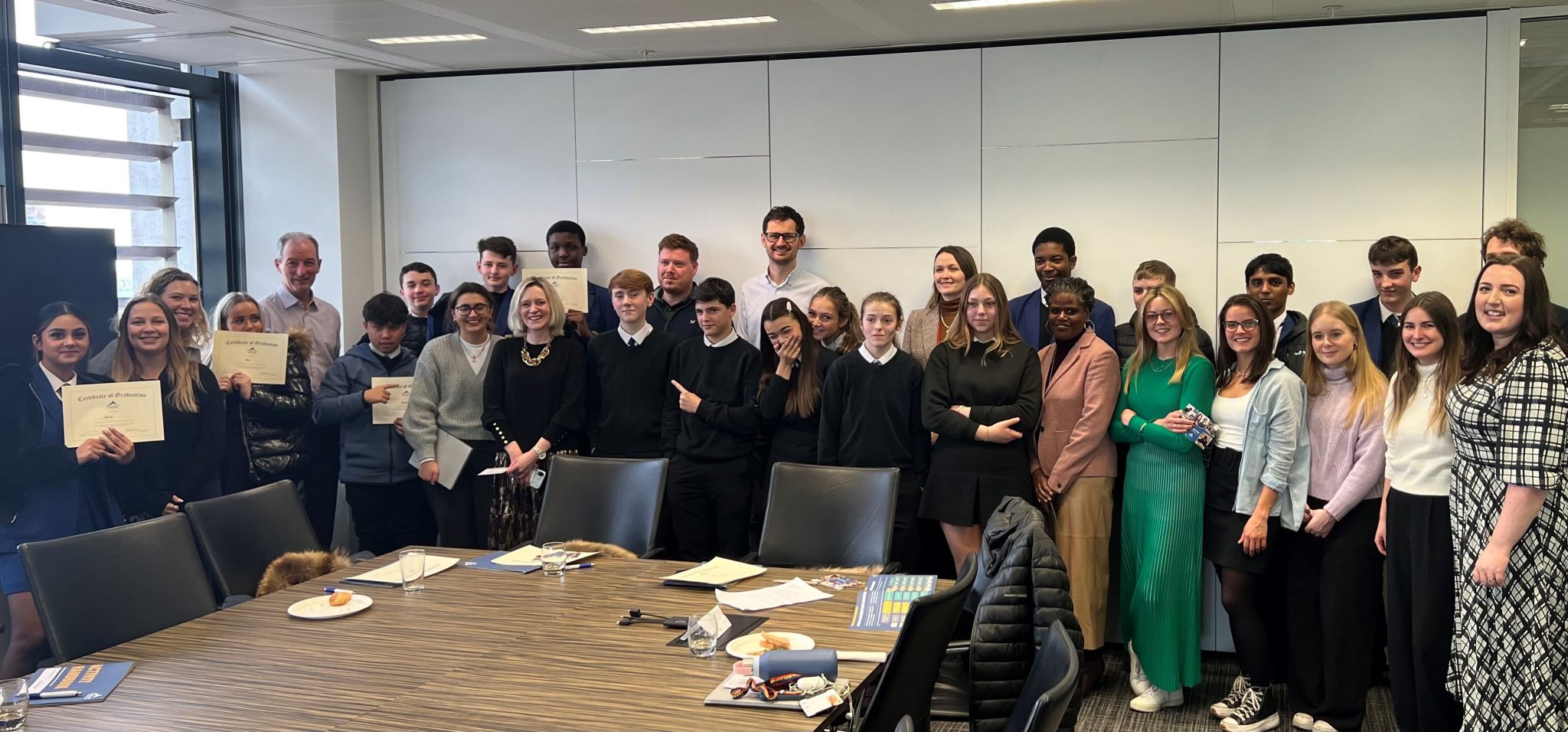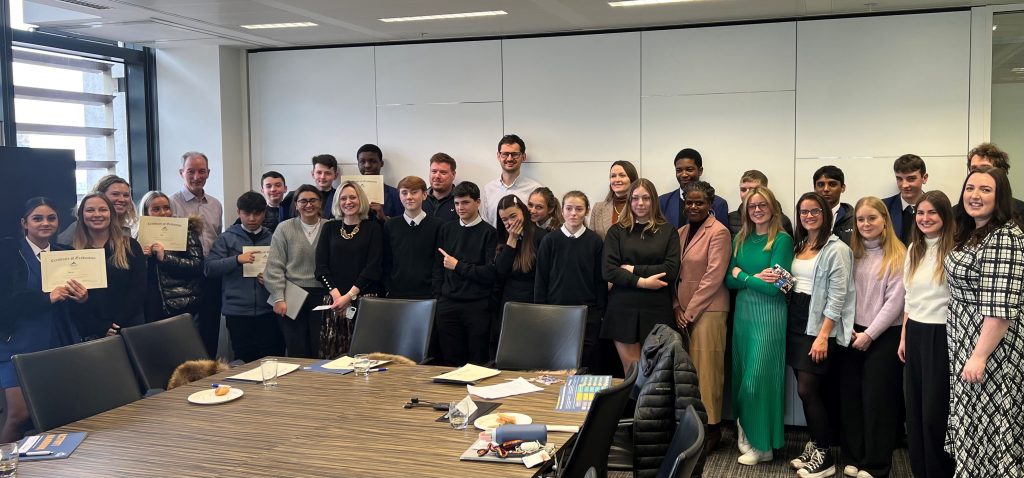 Testimonials from this year's Stewarts volunteers:
Suzi Pinkerton:
"I volunteered as a coach on the Future Frontiers career programme, an initiative that strives to widen the possibilities available to young people from disadvantaged backgrounds. I was personally responsible for working one-to-one with a student and exploring various career opportunities. The highlight of the mentoring experience was being able to help the pupil realise his potential, provide him with clearer pathways into different professions, and inspire his interests in careers he had not yet considered."
Lizzie Dunn:
"Being a part of this year's Future Frontiers mentoring programme has been a fantastic experience and one I would recommend to anyone considering signing up.
"Not only has it allowed me to develop coaching skills but also to value the skill of listening to my student and hearing what they enjoy doing and where their strengths lay. This allowed me to encourage them to understand that they already have many talents and interests, something they initially disregarded when considering career prospects.
"I felt that my student valued my time and really engaged with the whole programme."
Helena Khullar:
"I thoroughly enjoyed taking part in Future Frontiers. The sessions constituted a unique opportunity to introduce different careers and pathways to my mentees and discuss these in the context of their skillsets and interests – all the while gaining valuable mentoring experience.
"It was a joy to watch my mentees grow in confidence and realise that they were capable of achieving their goals. A particular highlight was the sector role model conversations. From speaking to my mentees at the end of the session, it was clear the sector role models had inspired them to follow in their footsteps.
"I look forward to the valuable contribution the Future Frontiers mentees will undoubtedly make to the world in their future careers."
---
If you require assistance from one of our teams, please contact us.
---
Subscribe – In order to receive our news straight to your inbox, subscribe here. Our newsletters are sent no more than once a month.