In 2022 the partners of Stewarts donated £995k to the Stewarts Foundation to support its chosen causes. To date, the Foundation has donated just under £8m to over 230 charities.
Since its inception in 1990, Stewarts has been actively involved in supporting a variety of charities. The Stewarts Foundation was set up in 2010 to formalise and manage the firm's charitable giving.
The Foundation's vision is to make a substantial social impact by creating opportunities for the disadvantaged in our society, with the ethos of treating people less fortunate than ourselves with compassion and respect. The Foundation supports a small number of UK charities carefully selected by its Trustees through its grant-giving programme.
Ukraine
In response to the crisis in Ukraine the Stewarts Foundation donated £100,000 to the Disasters Emergency Committee's Ukraine Humanitarian Appeal. This is an umbrella organisation for a number of charities including the British Red Cross, Action Aid, Save the Children, Oxfam and Care. More details can be found here.
Our thoughts are with the people of Ukraine in these exceptionally difficult times.
Grants in 2022
The Foundation refocused its grant giving principles in 2016 to include four key areas:
Alleviating poverty
Enabling access to justice
Supporting disability
Providing educational opportunity
The Stewarts Foundation committed to donating £1m over four years to the Access to Justice Foundation. This initial commitment ended in 2019 but the Foundation will continue to give to the Access to Justice Foundation for a further five years. The grant has been split between provision of aid for legal advice centres and contribution towards the cost of a new Access to Justice Centre and Network. Access to Justice has received just over £2.1m to date.
Charities supported
As well as Access to Justice, charities supported by the Foundation in 2022 include:
The Alcohol Education Trust: grant towards the Trust's work enabling young people age 11-25 to make safer choices around alcohol, know where to go for help and support and build their resilience and life skills.
The Back-Up Trust: grant towards supporting the Outreach team helping individuals with a spinal cord injury as well as their families.
Brainbox: grant to provide a programme of social activities for children and young people and their families; offering a social outlet, new fun experiences and the opportunity to meet and form relationships with others in similar positions.
Centrepoint Soho: grant to fund a Senior Mental Health Advisor who oversees their vital mental health programme across the City of London.
The Charlie Waller Trust: grant to fund two part-time trainers to deliver mental health training for parents caring for a child with mental health problems. They will provide direct training, conferences and events and Open Access Webinar sessions.
Dr Ateh Jewel Education Foundation: grant to financially support and empower Black and Mixed heritage students in higher education. The money will be used for Dr Ateh's award at Oxford University.
FEAST: grant to contribute to community meals across the London Borough of Camden and other North London boroughs, as well as the introduction of healthy eating programming for vulnerable people experiencing food poverty.
Finito Education: grant to fund a bursary to support someone from an underprivileged background with mentoring and tutoring.
Future Frontiers: grant to deliver the Future Frontiers career coaching and guidance programme for disadvantaged young people in London. You can read a full account of the 2022 coaching programme here.
Headway – The Brain Injury Association: donation towards The Emergency Fund, which provides grants of up to £1,000 to help adult brain injury survivors and their families cope in the immediate aftermath of brain injury.
Just for Kids Law: grant to fund a Youth Opportunities Officer, plus additional project and activity funding including towards digital connectivity costs for young people.
JUSTICE: grant to support the charity's work including their Working Party on 'The Impact of privatisation on public authority decision making and routes of redress'.
The Line Art Walk: grant to support London's first dedicated public art walk including its learning and wellbeing programmes.
Royal Academy of Arts: grant to fund a student bursary. This year's winner of the Stewarts Prize was Pascal Sender.
Sands (Stillbirth and Neonatal Death): grant to enable Sands to provide their national Helpline across the UK, continue peer-to-peer support groups locally, and provide bereaved men the support they need through Sands United FC Solihull (a part recipient).
The Schools Consent Project: grant to enable the continued success and growth of the SCP, expanding education of young people in the subject of sexual consent and the law.
School Home Support: donation on an unrestricted basis to SHS, in accordance with the charity's five year strategy.
Social Welfare Solicitors Qualification Fund (SWSQF): grant to provide financial assistance to aspiring solicitors working in social welfare law for organisations serving disadvantaged communities.
St George's Crypt: grant towards their Health and Wellbeing services. Alongside the Growing Rooms project, this includes vital on-site services and transportation of clients with staff accompaniment to help with the mental and physical health which is so often overlooked (eg dental, physiotherapy, vision care).
St Mungo's: grant to fund SM's Putting Down Roots program: helping clients rebuild their lives, access employment, maintain independent housing and sustain their recovery from rough sleeping.
Wellbeing of Women: grant for Wellbeing of Women's vital pre-natal research.
WheelPower: grant to provide services for people with spinal cord injuries. Providing advice and support on the benefits of physical activity to recently paralysed people, as well as organising activity sessions during their rehabilitation.
XLP: grant used for the School Exclusion Reduction Programme.
Charity of the Year
Refuge was chosen as the Charity of the Year for 2022.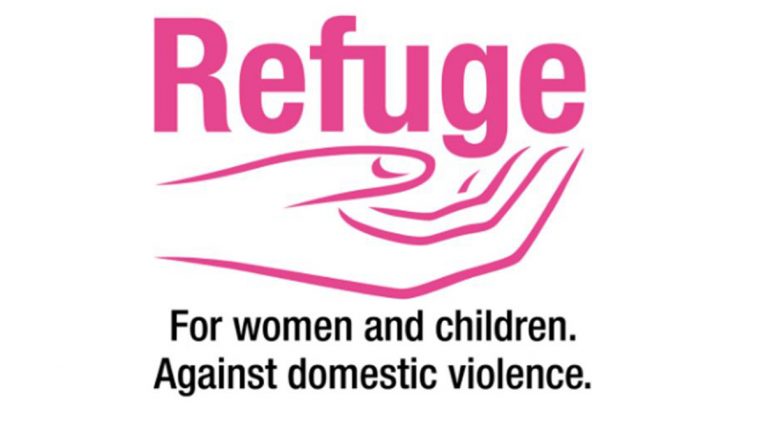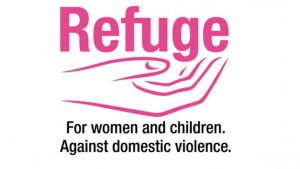 Refuge is the largest specialist domestic abuse organisation in the UK. On any given day their services support thousands of survivors, helping them to overcome the physical, emotional, financial and logistical impacts of abuse and rebuild their lives — free from fear. During the lockdown periods as a result of Covid-19, the charity provided 48 refuges and 348 units of accommodation for vulnerable women and children.
Our previous chosen charities have included Shooting Star Children's Hospices, Forget Me Not Children's Hospice, Snowdrop Project and Ella's Home. A selection process will be undertaken for 2023's Charity of the Year in the last quarter of 2022.
---
You can find out more about The Stewarts Foundation here.