Olivia Jackson has filed a legal claim in Los Angeles claiming damages related to the career ending injuries that she sustained during the filming of Resident Evil: The Final Chapter in South Africa in 2015. Stewarts is working with Californian law firm Nelson & Fraenkel on behalf of Ms Jackson, in this claim against producer, writer and director Paul Anderson, his business partner Jeremy Bolt and three related companies.
Ms Jackson, an English based former model, accomplished Muay Thai fighter and motocross enthusiast, had developed a reputation as a highly sought after female stunt performer by leading stunt coordinators and producers. That career was destroyed in a moment after a dangerous stunt went horribly wrong.
The Accident
In September 2015 Olivia Jackson was hired as a stunt double for the actress Milla Jovovich in the filming of Resident Evil: The Final Chapter in South Africa.  When rain halted a fight scene she had been preparing for and was due to shoot that day, the filming was switched to a dangerous and technically complex motorbike scene. The shot involved a camera attached to an extended arm on a vehicle being raised at the last minute over Ms Jackson's head as she drove towards it at a combined approach speed of 115kph.
It is alleged that there were last minute changes to the stunt, of which Ms Jackson was unaware, and which proved critical. The most important of those was the decision to lift the camera a second later on the final run. That second corresponded to nearly 32m. As a result, the camera sliced into Ms Jackson's forearm obliterating the bone, before tearing her cheek flesh back leaving her teeth exposed. The force of the blow was so intense that it twisted her shoulder blade backwards, ripping five nerves connected into her spinal column out at the root. She suffered multiple fractures to her spine, her eye socket, her ribs, her shoulder girdle, her humerus and her forearm (in addition to the obliterated bone), her thumb was torn off and her left arm paralysed, subsequently amputated above the elbow, her brain bled and swelled, an artery was severed in her forearm and multiple arteries ruptured in her neck.
As Olivia Jackson lay in a coma having critical surgery performed, the film's producer Jeremy Bolt was recorded promising to her husband and sister that they would look after her and cover her life-long medical expenses.
The Lawsuit
Claims have been brought in California against Mr Bolt, Mr Anderson and three of their companies for a breached oral agreement, broken promise, intentional and negligent misrepresentation and fraudulent concealment.
It is alleged in the lawsuit that the Defendants failed to disclose that they had no employers' liability insurance in place to protect any of the cast and crew from their own negligence. Personal accident cover, a type of no fault automatic payment system, was in place, but this provided less than $1,000 of loss of earnings cover and only $33,000 of cover for her life-long medical expenses. Ms Jackson is arguing that this was wholly inadequate for dealing with the extent of her injuries and the impact they will have on her life. She also claims  that had they provided her with the facts, she would never have taken the role.
Julian Chamberlayne, Head of International Injury comments:
"Stunt work is at times dangerous. Life-changing injuries can and do happen from time to time, which is why it is so important that productions have comprehensive insurance to help properly look after the cast and crew, or their families in the event of loss of life. No one can reverse the terrible injuries that Olivia sustained, but the financial support she seeks is just a tiny fraction of the $312 million worldwide revenue of this film, let alone the £1.2 billion revenue of the Resident Evil film franchise."
Olivia Jackson commented:
"I miss my old face. I miss my old body. I miss my old life. It really hurts that I have to live with the aftermath of other people's mistakes. I wish I had realised that there would be wholly inadequate protection for me before I ever took the role."
Watch Olivia Jackson's story in a short documentary by Neale James below: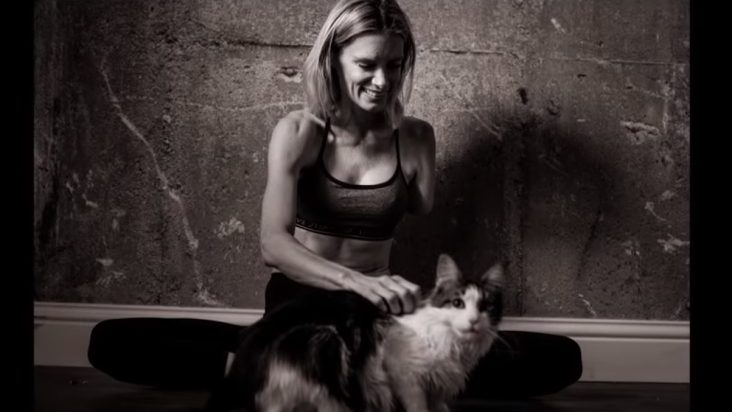 This case was widely reported in the press, including on Good Morning America,  Daily Mail and CBS News below:
---
You can find further information regarding our expertise, experience and team on our International Injury pages.
If you require assistance from our team, please contact us or alternatively request a call back from one of our lawyers by submitting this form.
---
Subscribe – In order to receive our news straight to your inbox, subscribe here. Our newsletters are sent no more than once a month.