On Saturday 19 May 2018, 14 partners and staff from Stewarts' Leeds office and their friends from The Golden Jubilee Regional Spinal Cord Injuries Centre at The James Cook University Hospital, Middlesbrough, completed the Yorkshire Three Peaks in aid of The Back Up Trust.
The Yorkshire Three Peaks is a 24.5-mile hike over Yorkshire's tallest mountains: Pen-y-ghent, Whernside and Ingleborough. For this to be a completed challenge it must be done within 12 hours, which all the participants managed to do (just!).
The group started out at 7am at Horton in Ribblesdale, to start the climb together. It was a glorious day for a 24.5-mile walk and Yorkshire was looking particularly beautiful. The group reached the summit of Pen-y-ghent (694 meters) by mid-morning, before heading on to the highest peak, Whernside (736 meters).
Ingleborough (723 meters) was the final peak and involved a 100-meter scramble on our hands and knees in order to reach the summit. The views were worth it. The peaks are part of the Pennine range and encircle the head of the valley of the River Ribble in the Yorkshire Dales National Park.
The walkers were met by a support team at two points between the peaks, to refuel and stock up on water before continuing on their journey.
Stewarts and the Middlesbrough spinal injuries unit are no stranger to tough climbs together, with many participants having been involved with Back Up's Snowdon Push in previous years.
By the end there were a few slightly burnt faces and everyone enjoyed a well-deserved pint.
The group has so far raised almost £1,500 for The Back Up Trust. Well done to everyone who took part.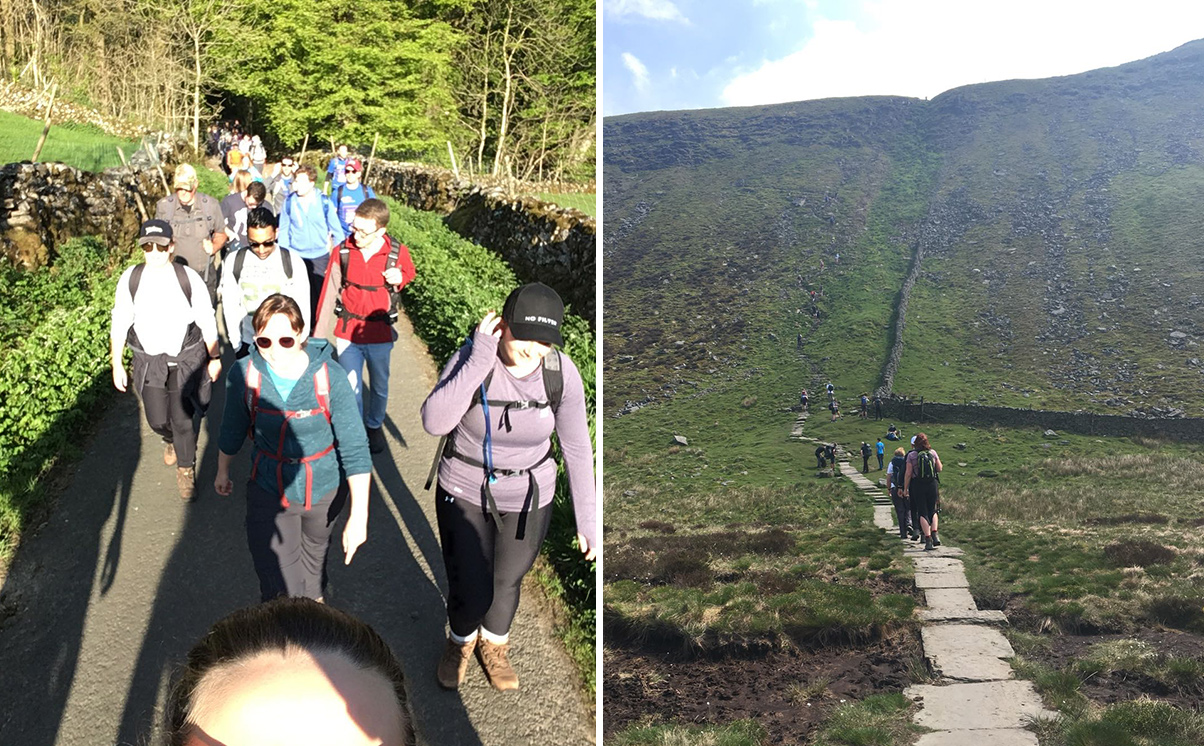 Start of the challenge (Left) and the scramble to final peak (Right)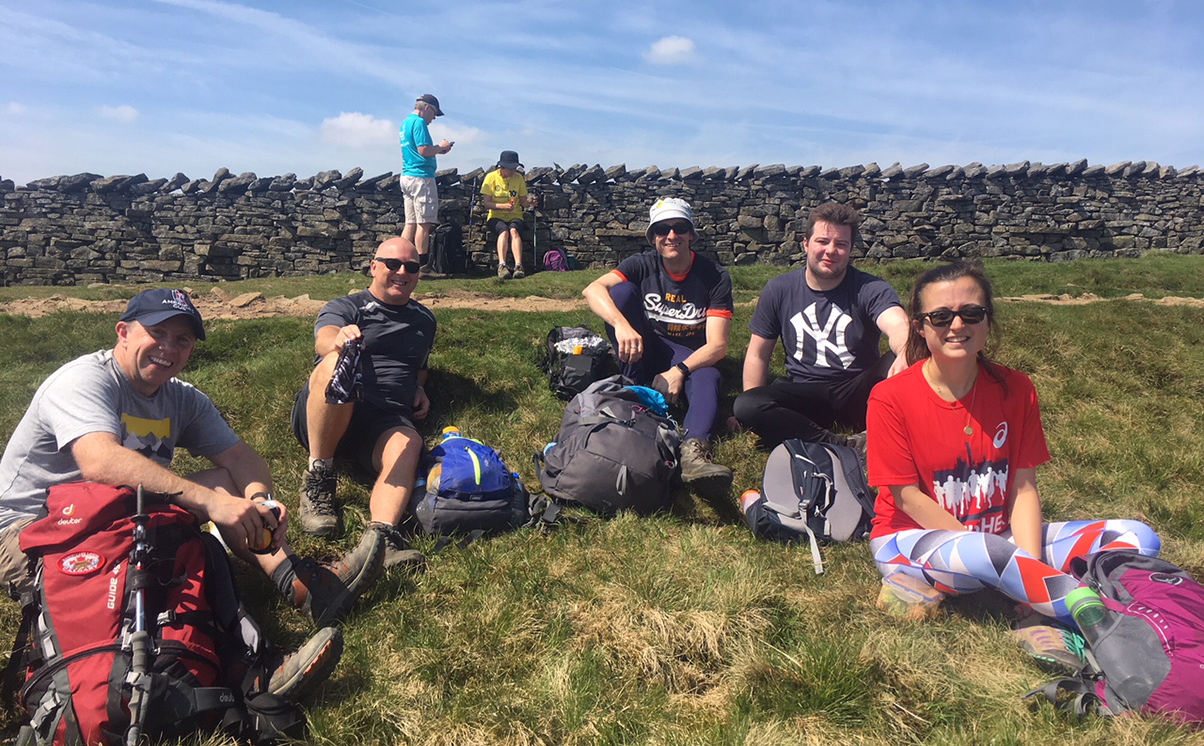 Top of the second peak (Whernside)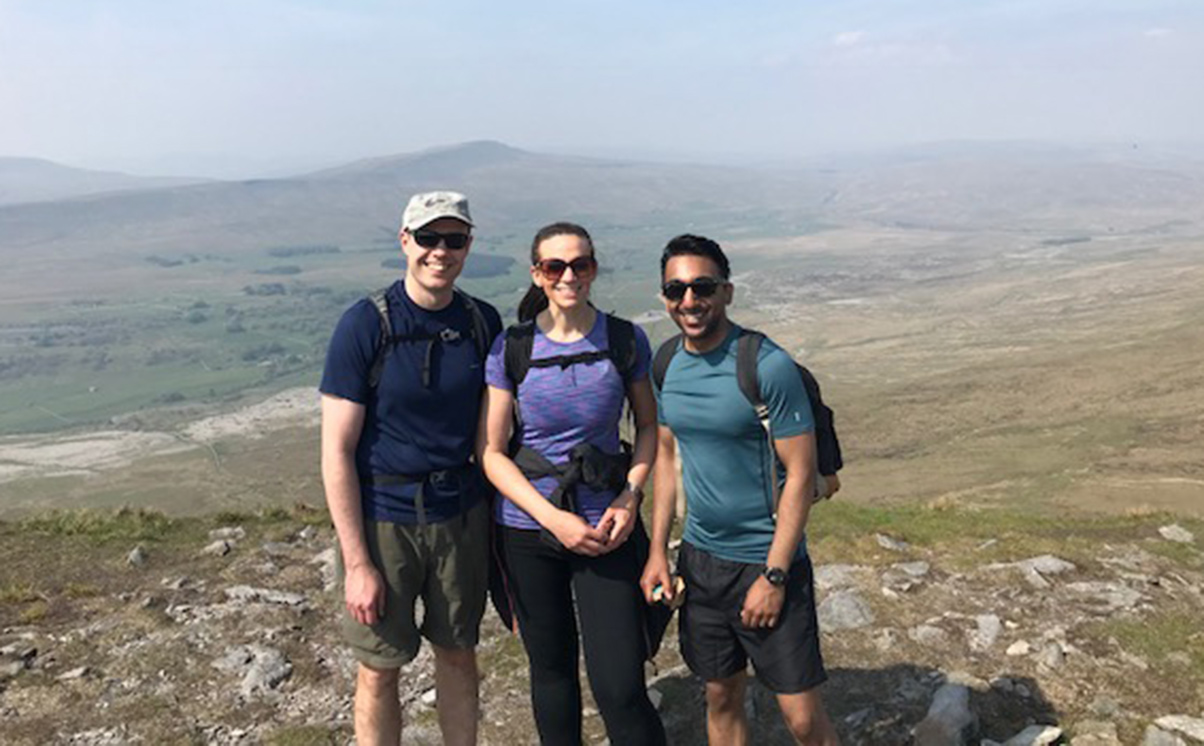 Top of the final peak (Ingleborough)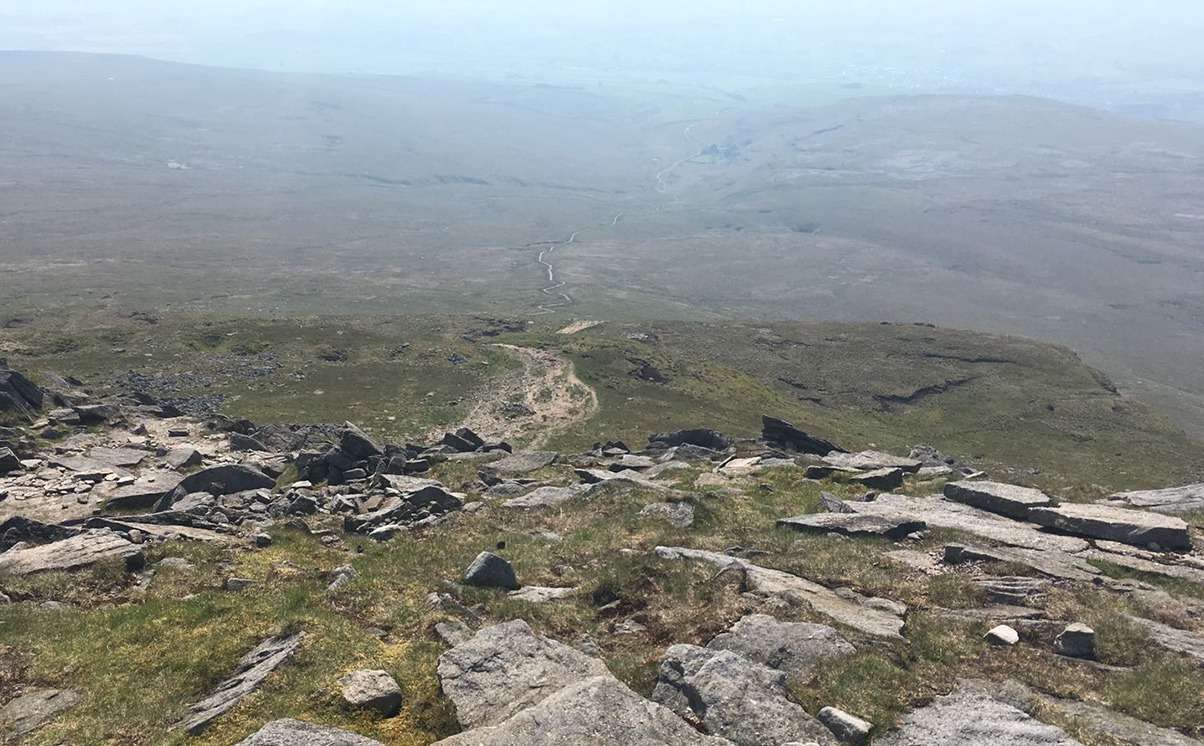 About The Back Up Trust
Back Up transforms the lives of people following serious spinal injury.
Back Up's services include mentoring, wheelchair skills training and activity courses as well as support in getting back to work or school after an injury. They provide peer led tailored support to help people adjust to a spinal cord injury and inspire independence and confidence for a positive future. Click here to visit their website.
Life Beyond Injury
Through offering a range of services to build confidence and independence, Back Up supports injured people enjoy life beyond injury.
At Stewarts we teamed up with four clients who have suffered catastrophic injuries to tell their 'Life Beyond Injury' stories. Please visit the Life Beyond Injury webpage to see their stories.
We hope that by sharing these stories, newly injured people can see that with the right support they too can overcome adversity to lead full and active lives.
---
Media contact: Lydia Buckingham, Senior Marketing Executive, +44 (0) 20 7822 8134, lbuckingham@stewartslaw.com