What is a Stroke?
A stroke is a form of brain injury caused by a reduction in oxygen supply to the brain, this causes damage to brain cells.
There are two main types of stroke; haemorrhagic and ischaemic. The most common type of stroke is ischaemic and caused by a blood clot. Haemorrhagic strokes occur when a blood vessel ruptures, causing a bleed in the brain.
Strokes are sadly very common. 100,000 people have strokes a year and stroke strikes every 5 minutes in the UK.
Stroke symptoms have been widely publicised and include:
One sided weakness
Slurred speech
Disorientation
Drooping facial features
TIA (Transient Ischaemic attack)
Sometimes there is a warning sign before a major stroke; a transient ischaemic attack, known as a "TIA". This occurs when there is a temporary interruption to the blood supply to the brain causing transient stroke symptoms, which usually resolve within 24 hours without any permanent damage.
It is important that TIAs are diagnosed and treated quickly, sometimes with the prescription of aspirin, as this can help to prevent a later full stroke.
Long term symptoms of a stroke can be wide ranging and can include:
Paralysis
Dysarthria (difficulty speaking)
Dysphagia (difficulty swallowing)
Memory loss
Examples of Stroke clinical negligence
If you believe that the negligent treatment of a Stroke or a Transient Ischaemic Attack has resulted in long-term harm to you or a loved one you may be entitled to claim compensation.
Stroke negligence claims predominantly focus on:
Missed opportunities to prevent a stroke; for example where someone has presented to their GP or to hospital with symptoms of a TIA (Transient Ischaemic attack), not been prescribed aspirin or referred for further investigation and later goes on to have a major stroke, or
Negligent management of medication or treatment causing a stroke.
When to seek legal advice surrounding stroke negligence?
The general rules around compensation claims are that they must be initiated within three years of the injury, so it's best to start this process as soon as possible if you think you could be entitled to make a claim.
Different rules apply to children and people who do not have the capacity to make legal decisions themselves.
What information do you need to make a clinical negligence case?
To make a clinical negligence case, you will need to provide as many details as possible about what happened.
Once you've decided to go ahead with the claim, we'll request your full medical records. We'll then put together a written statement including the details of the case based on what you've told us. Once you've signed this, it will be sent to independent medical experts to assess.
Stroke negligence claims and experience
As with any personal injury or negligence claim, every case is different and the level of compensation you're entitled to will depend on the pain and suffering caused, the long term outlook, and the support needed.
When assessing the level of compensation owed, we take into account the cost of factors such as:
Professional care needed
Occupational therapy
Aids and equipment
Physiotherapy
Speech and language therapy
Accommodation adaptions
Transport needs
Assisted technology needs
Future medical treatment
Loss of earnings
We have a wealth of experience working to get those who have been a victim of stroke negligence the compensation they are entitled to.
Examples of stroke negligence claims successfully settled by Stewarts
Failure to diagnose and treat a TIA (Transient Ischaemic attack) at Minor Injuries Unit leading to a later major stroke.
Stewarts investigated a claim against the commissioning group responsible for the minor injuries unit. Expert evidence was obtained, which advised that the nurse at the minor injuries unit had failed to diagnose the Claimant correctly and to prescribe aspirin. Following receipt of the Defence, the parties attended a settlement meeting, and a liability settlement was reached on favourable terms for the Claimant, with some discount to reflect the difficulty of proving the aspirin would have been effective. The Defendant agreed to make a substantial interim payment on account of damages whilst the full value of the claim was established.
Negligent medication management leading to stroke
The Claimant had a history of cerebral aneurysm and previous mild stroke. He was incorrectly advised to stop taking one of his medications and days later, while on holiday in Greece, he suffered a severe stroke and rapidly lapsed into a coma with tetraplegia. His partner, acting on his behalf, sought Stewarts' help in obtaining compensation to help him continue life with the care and support he requires. Stewarts have secured a substantial interim payment for him whilst the full value of the claim is established.
Failure to diagnose a TIA (Transient Ischaemic attack) at Accident and Emergency leading to a later major stroke.
A claim was brought against the hospital trust for failing to offer aspirin after a TIA was suspected. The Claimant had attended Accident and Emergency reporting symptoms of temporary paralysis and weakness but was sent home. An early joint settlement meeting was held with the Defendant. Although no liability was agreed, important concessions were made by the Defendant in relation to causation, and a financial settlement was reached for the Claimant at a relatively early stage in the legal proceedings.
What are the next steps?
If you suspect that negligent treatment of a Stroke or a Transient Ischaemic Attack has resulted in long-term harm to you or a loved one you may be able to make a negligence claim. This can help you achieve the financial security you need to continue your life as comfortably as possible.
Get in touch with our team to find out more about how to make a claim and discuss your case.
Stroke Claims – More Information
What will happen when I make a claim?
If you or a loved one have been affected by a stroke negligence we can help. Get in touch and our team of expert medical negligence solicitors will assess your case and establish if you can make a claim.
We'll then take care of the claim on your behalf, starting by speaking to those responsible for your negligent treatment to see if they accept responsibility for your injuries. If they do, we may be able to agree to interim compensation before the claim is fully settled.
Wherever possible, we try to negotiate claims out of court. However, if they don't accept responsibility, we'll start court proceedings.
Can I claim for a loved one who has died?
Yes. If a loved one has died as a result of a negligent stroke treatment, you may be able to claim compensation. We can represent you at any inquest and in the subsequent claim.
How long do medical negligence cases last on average?
Medical negligence claims vary from case to case. It is not unusual for claims to take 3 years or more to resolve where there are complexities with medical evidence. However, where possible we will always seek to secure access to interim funds to support our clients and their families whilst the litigation is ongoing.
What constitutes medical negligence?
Medical negligence is care that is below the standard usually expected from medical professionals, which has directly caused an injury or the worsening of an existing condition.
"They are approachable and straightforward, which made the starting-off point of bringing a claim accessible to me"

Chambers
"They go above and beyond the role of a litigator - they try to find the solution to the client's needs"

Chambers
"The Stewarts clinical negligence department has a very good team with a great deal of experience. They have excellent client relationships and obtain great results"

Chambers
Meet the Clinical Negligence team
Our team is ranked No.1 in both The Legal 500 and Chambers legal directories. 
Our legal expertise and willingness to push boundaries has enabled our clients to win record-breaking compensation awards.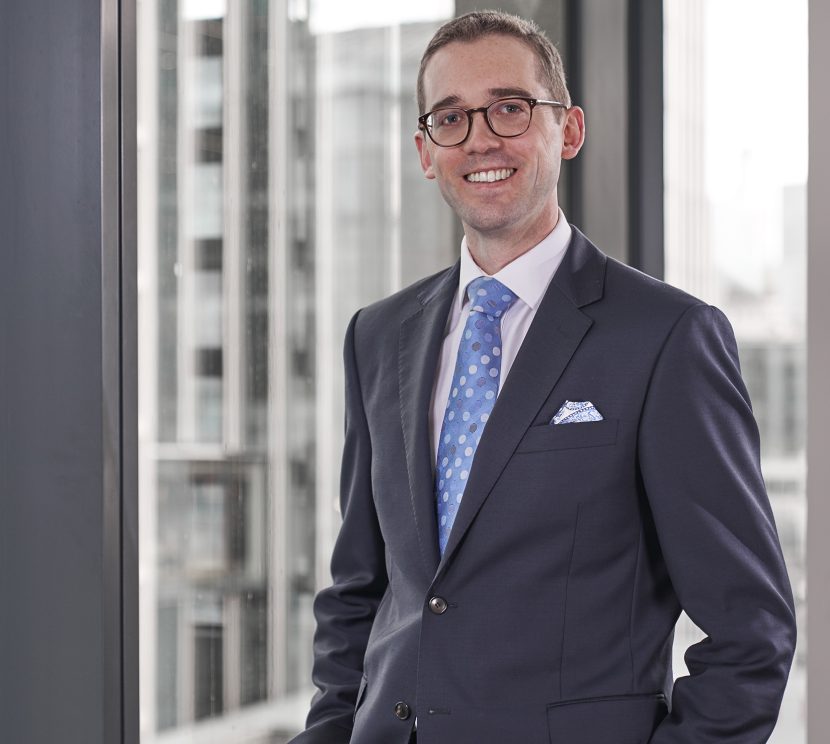 If you require assistance, please contact us or request a call from one of our lawyers.