Our client BR has been awarded £13.25m damages after he was injured when he was only two years old. BR was travelling in a car with his father when it was involved in a collision with a lorry. Megan Goodyer, who acted for BR, recalls the rehabilitation process and legal claim here.
BR was paralysed from the mid-waist down, and his father was tragically killed. As well as suffering a life-changing spinal injury, BR also sustained a mild brain injury, the effect of which will not be fully known until he reaches his teenage years.
BR spent nine months in hospital and a specialist rehabilitation unit before finally being able to return home with his mother.
The tragic events turned their whole lives upside down. BR's mother works tirelessly to ensure her son has every opportunity available to him and remains his dedicated support.
Rehabilitation
BR has become reliant on a wheelchair for life because of his injuries and needs regular therapeutic input, such as physiotherapy and occupational therapy.
As BR was injured at such a young age, particular care had to be taken about the impact of the spinal injury and wheelchair on his growth. Unfortunately, he developed scoliosis, which is common in young patients with a spinal cord injury. Experts in the case agreed he would require spinal surgery once he was fully grown to stabilise and straighten his spine.
The property the family had been living in before the accident was unsuitable for them following BR's injury. A bungalow was purchased and adapted using interim funding received during the claim to ensure BR has accommodation that suits all his needs. The bungalow allows BR to access all areas of the property and store his much-needed equipment.
Even though there were concerns about the mild brain injury BR sustained, he continued to perform very well at school and at home. The medical experts agreed that the brain injury was unlikely to be an issue for him as he grew up.
Stewarts obtained multiple interim payments during the claim to ensure BR had access to the care and support he needed to help him live as full a life as possible. He received input from case managers, support workers and therapists to maximise his recovery. This has enabled him to try different hobbies and sports such as wheelchair basketball, horse riding, badminton and swimming, allowing him to be as active as any able-bodied child.
The legal claim
Stewarts was instructed in May 2013. The claim was for personal injury and consequential loss due to the significant injury BR sustained in the accident.
Stewarts instructed an array of medical experts to assess BR to help determine the final prognosis and future needs given his young age. The severity of BR's injury was never in dispute, and the evidence suggested that he would require a great deal of care and support for the rest of his life.
The case settled for £13.25m at a round table meeting in April 2022. When it became clear that the case was at a point where the claim could be valued, a settlement meeting was arranged. Both parties exchanged their expert evidence ahead of the meeting and managed to thrash out a settlement on the day.
Given the client's young age, the award was approved by the High Court of Justice in June 2022.
BR's mother says:
"We've been with Stewarts for the last 10 years and received professional support during our personal injury case from day one and up until the settlement. The professionalism, knowledge and patience are on an exceptional level. It couldn't be pulled off without you guys.
"We would like to take this opportunity and say a big THANK YOU to Megan Goodyer. She was very professional, supportive and patient. She was always on the other end of the phone any time of the day when we needed her."
---
Life beyond injury
We have teamed up with other clients who have sustained catastrophic injuries to tell their stories of Life Beyond Injury. Please visit the Life Beyond Injury webpages here.
We hope that by sharing these stories, newly injured people can see that with the right support they too can overcome adversity to lead full and active lives.
You can join in the conversation and share your stories of overcoming adversity to lead a fulfilling life beyond injury: on Twitter, here #lifebeyondinjury; or on Facebook, here #lifebeyondinjury.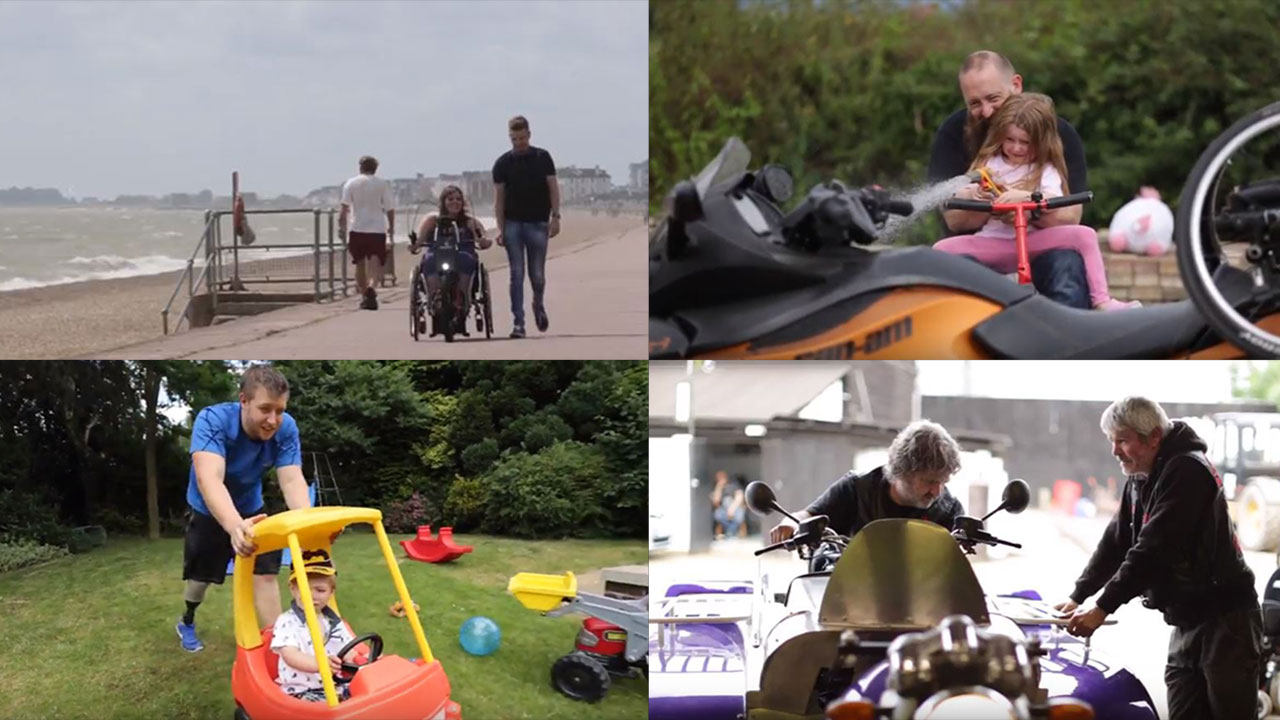 ---
You can find further information regarding our expertise, experience and team on our Personal Injury pages.
If you require assistance from our team, please contact us.
---
Subscribe – In order to receive our news straight to your inbox, subscribe here. Our newsletters are sent no more than once a month.