Kara Smith, head of the pro bono Legal Service at Stewarts, and Senior Paralegal Emily Charlesworth spoke with their colleague Emma Lyons recently as part of the Stewarts Soundbites series. In this discussion, they looked at the early days after catastrophic injury and the most common non-compensation issues they come across as part of the Legal Service. Following this, Emily provides some top tips on these practical issues for patients and anyone supporting them in the aftermath of a serious injury or illness.
By its nature, serious injury or illness is often unexpected, and most patients have not put in place provisions for the situation they find themselves in when they end up in hospital. There are a range of common practical issues that often arise when assisting patients as part of the Legal Service. We understand that dealing with these matters can feel overwhelming for patients and their families. Below, Emily has drawn on the experience our team has dealing with these matters in the hope that it may provide some useful, practical guidance.
If you don't ask, you don't get
Phone or write to your credit card company or mortgage provider, explain your situation and ask if they will place your account on hold. You have nothing to lose by approaching them and may get a more favourable response than you expect.
If someone contacts the credit card company or mortgage provider on your behalf, they may require verbal or written authority confirming you have given your authority for them to speak for you.
Provide medical evidence
Ask for a brief letter from a doctor or someone on your treating team confirming your admission and current condition. This is important evidence and will often result in a bank taking your request more seriously .
Ask for specialist assistance
Most larger banks and organisations have a designated 'specialist support team'. Ask them about this. People in these teams are trained to deal with people in your situation and are more likely to be understanding and provide the correct support.
Check all your documents (twice)
We are all guilty of taking out a policy of insurance or similar and never reading it again. Even if you think you do not have cover, check all your insurance policy documents as often we find people have cover they were not aware of. This includes home insurance, car insurance, life insurance and any policies you may have signed up to through work.
Speak to your employer
The best way to find out what you will be paid is by starting a dialogue with your employer, who should be able to tell you what the company sick pay policy is. In addition, it is worth double-checking your contract of employment to ensure you are receiving what you are entitled to. At the least, they should be paying you statutory sick pay (SSP).
Get ahead of the game with benefits applications
You can claim disability benefits such as Employment and Support Allowance (ESA) and Personal Independence Payments (PIP) before you are eligible to start receiving them. For instance, you can apply for 'new style' ESA up to three months before your SSP ends. By doing so, you can make sure that when you become eligible to receive them, they start straight away.
If you are confused about your entitlement to benefits, there are online tools you can use that will help you determine what you can claim.
Be aware of confusion about powers of attorney
If someone has lost the ability to make certain decisions following their injury or illness, they may not be able to make a power of attorney and will often not be able to sign documents. Unfortunately, banks and other organisations will often insist on seeing a power of attorney before speaking to you. You should reiterate that the patient cannot sign any documents or make a power of attorney at this time and that you wish to notify them of what has happened. Organisations will sometimes agree to freeze the account or add a note to it in the interim.
It is most important to remember that the period following serious injury and illness is a challenging one, and not all issues must or can be resolved immediately. It is always worth asking for support with issues you are concerned or anxious about. There are many resources available that could support you, and I have included some useful links below.
If you missed our episode of Soundbites and would like to catch up on it, you can watch it here. In addition, you can access the full back catalogue of interesting episodes on our website.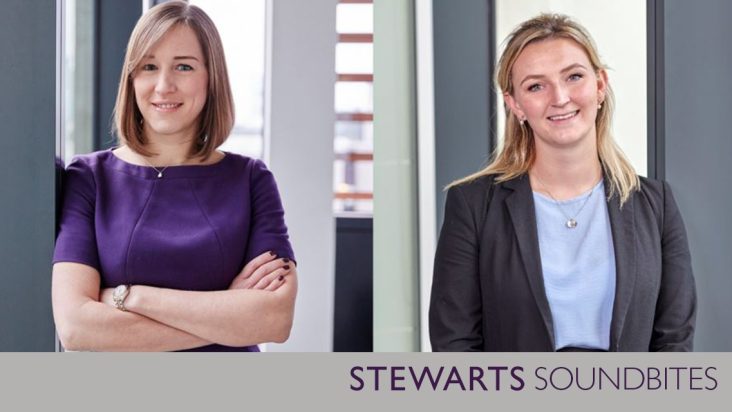 ---
The Legal Service – We are here to help
The Legal Service, delivered by our pro bono team, provides patients with advice without obligation, for however long it takes to resolve the issue. Our support is available regardless of the circumstances of an accident and regardless of whether a patient has a personal injury claim.
In these difficult times, the concerns of our pro bono clients are likely to be more stark than those in more fortunate circumstances. The Legal Service will be available throughout the crisis to help in any way we can to ease the burden on our clients.
To get advice from The Legal Service, please contact Kara Smith by phone on 020 7822 8000 or by email at ksmith@stewartslaw.com.
You can find further information regarding our injury expertise, experience and team on our Personal Injury pages.
---
You can find further information regarding our expertise, experience and team on our Personal Injury pages.
If you require assistance from our team, please contact us or alternatively request a call back from one of our lawyers by submitting this form.
---
Subscribe – In order to receive our news straight to your inbox, subscribe here. Our newsletters are sent no more than once a month.