In this fascinating episode of Stewarts Soundbites, Emma Lyons spoke to Sarah Daniel, Neurological Physiotherapist and Clinical Director of Motion Rehab for Yorkshire and Humberside.
Sarah provided insight into the Lexo Robotic Gait Trainer, an innovative technological advancement in rehabilitation. She explored the meaning and value of "intensive rehabilitation" and discussed the management of fatigue in clients who regularly undertake intense physical therapy.
See the recording below: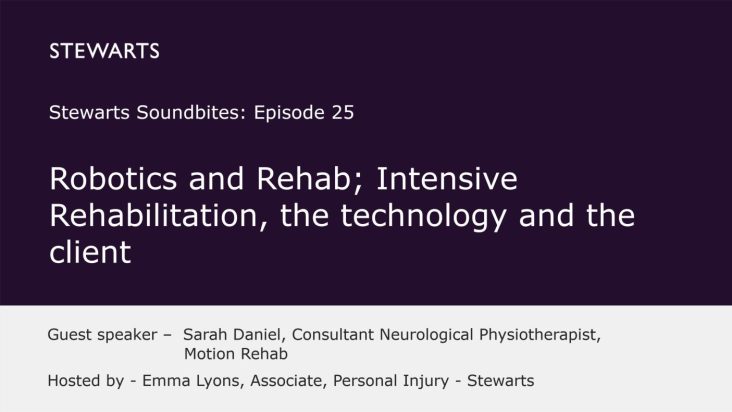 About the speaker – Sarah Daniel, Neurological Physiotherapist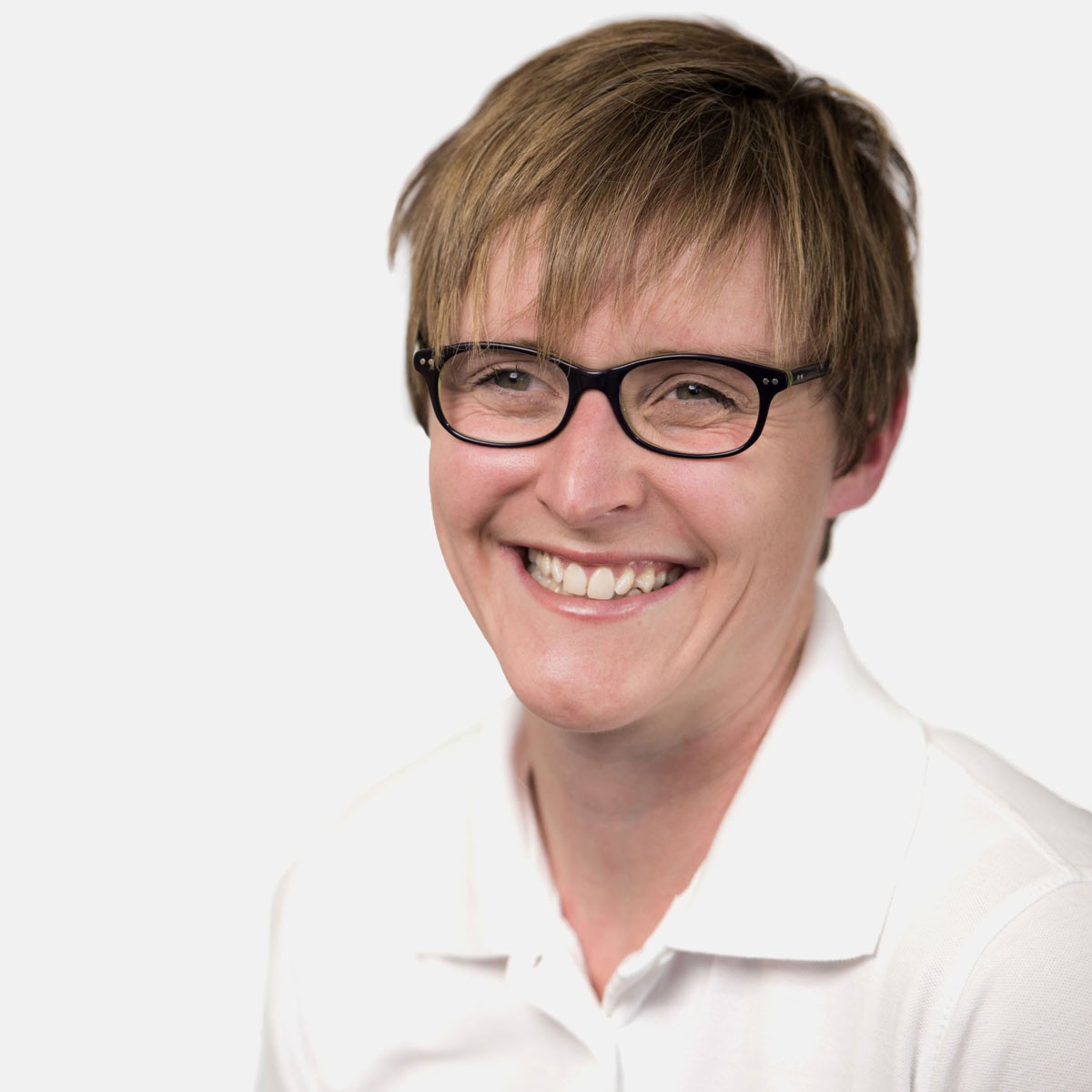 Sarah Daniel qualified at St George's Hospital Medical School and completed her Master's degree in Neurological Physiotherapy at Coventry University. Sarah is MOTIONrehab®'s Clinical Director for Yorkshire and Humberside and on the 22nd February 2018, Sarah was made the Chair of the Medico-Legal Association of Chartered Physiotherapists (MLACP).
Sarah manages her continually growing team across the Yorkshire and Humberside region and in Spring 2018 will be launching the UK's first Intensive Outpatient & Residential Neurological Rehabilitation Facility augmented by Robotics and Virtual Reality technology in Leeds.  The centre has been given International Reference Centre Status for treatment, teaching and research.
---
Previous Stewarts Soundbite episodes
A series of bitesize webcasts designed to deliver concise and interesting updates, conversations and presentations on a range of topics, brought to you by our specialist lawyers and featuring some special guest speakers – Find out more.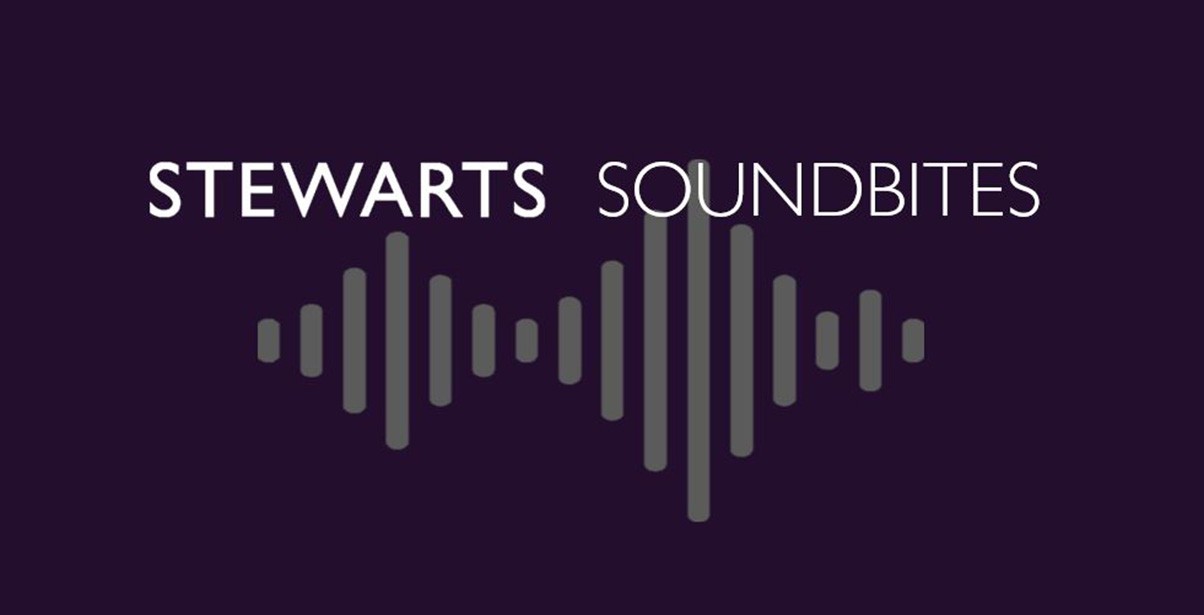 ---
You can find further information regarding our expertise, experience and team on our Personal Injury pages.
If you require assistance from our team, please contact us or alternatively request a call back from one of our lawyers by submitting this form.
---
Subscribe – In order to receive our news straight to your inbox, subscribe here. Our newsletters are sent no more than once a month.