We were delighted to have the founders of STEPS Rehabilitation as our special guest speaker for episode 3 of our Soundbites series.
Associate Emma Lyons co-hosted with Senior Associate Chris Smith for a discussion with the founders of STEPS, Toria Chan and Jules Leahy, who discussed the challenges STEPS have faced during lockdown, how it has impacted their services and residents and how they have managed throughout.
See the recording below: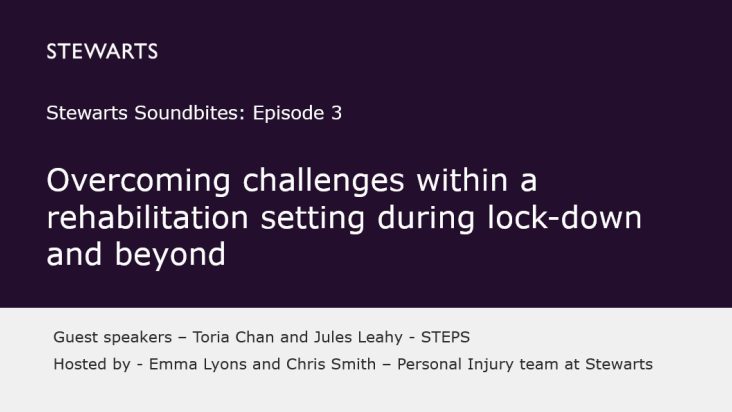 About the guest speakers
Toria Chan – Founder & Clinical Director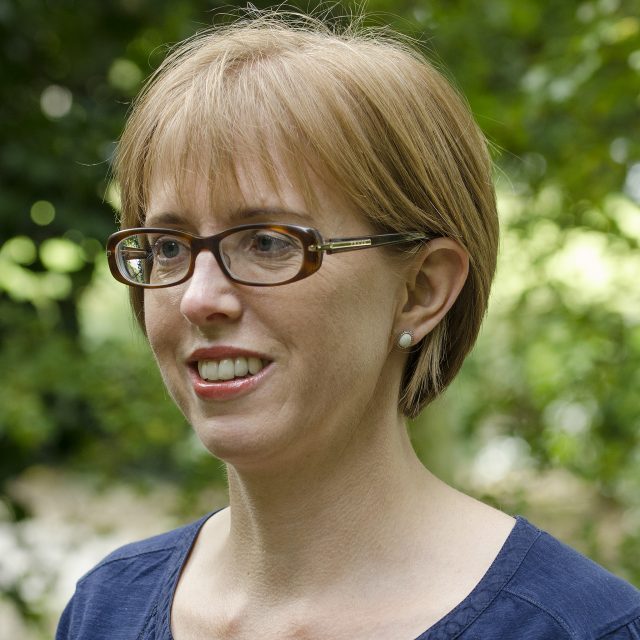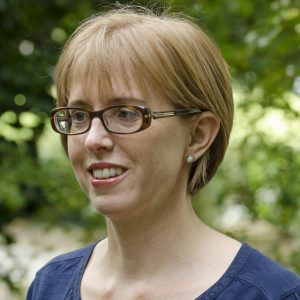 Toria founded STEPS with Jules and heads up the clinical team as our Clinical Director.
She trained at St Mary's School of Physiotherapy in London, qualifying in 1993 and has over 20 years of experience working in a variety of specialities and settings, both NHS and private.
Toria began work at Northwick Park Hospital London, completing her junior rotational posts before relocating to Sheffield where she spent the next decade working at two private hospitals, gaining experience in orthopaedics, neurology, surgery and women's health.  She then moved on to work at The Park Hospital, Nottingham and the Alexandra Hospital, Manchester, continuing to build on this experience but also to develop new skills in palliative care and oncology rehabilitation.
On returning to Sheffield 11 years ago, she worked at St Luke's Hospice where acquired more specialist skills, such as lymphoedema management, with a particular interest in rehabilitating patients recovering from cancer treatments.
While setting up STEPS, she worked for Sheffield Teaching Hospitals in their Day Rehabilitation Unit, elderly rehab wards, intermediate care units and within the community with a very varied caseload including patients with Parkinson's Disease, neurological conditions, stroke survivors, orthopaedic injuries, falls and complex multiple conditions.
Toria has always relished the challenge of running her own business, researching ideas with her sister Jules in the creation of the vision that is now STEPS. She now plays out her passion for the best possible quality treatment and client care and cascades these values and philosophies throughout her team. Her other ambition was to design and build the best therapy gym on the planet….almost achieved!)
Toria has 3 children, 2 sons and a daughter. She enjoys going to the gym, walking in the beautiful Sheffield countryside and hiding somewhere with a good book and a cup of Earl Grey.
Will also be found: at a local climbing wall waiting for her youngest son and researching the latest rehab equipment on her laptop.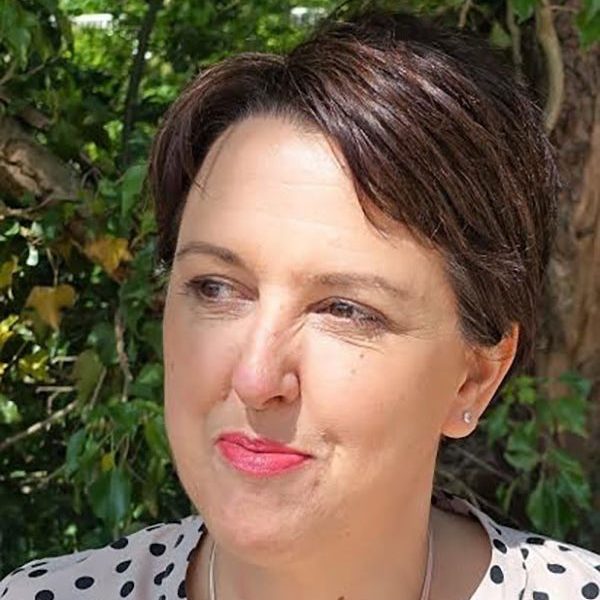 Jules Leahy – Founder & Business Development Director
Jules founded STEPS with her sister and Clinical Director Toria Chan she now combines her business and health background in her role as Business Development Director at STEPS.
Initially training as a nursery nurse, she worked in the UK and in Australia in private maternity hospitals and nursery schools. She graduated in Homeopathic Medicine in 1993 from The school of Classical Homoeopathy, London and is a qualified practitioner with experience in Ireland and the UK.
Jules spent four years managing a nursery school in Surrey until moving to Sheffield in 1999. After a 2 year break from work with her 2 young sons and now with a 3rd son of 4 months old, she then spent the following 14 years successfully growing and managed her own network marketing business with a team of over 200 and an annual turnover of £200,000 she was  responsible for sales, recruiting and training.
Jules has grown up in a big family working in the health profession. STEPS has enabled her to live out her dream of combining her experience with her innate desire to establish a unique care business with her sister Toria.
Jules lives in Oughtibridge to the northwest of the city with her three sons and badly behaved cockapoo Wilfred.
---
 Stewarts Soundbites
A series of bitesize webcasts designed to deliver concise and interesting updates, conversations and presentations on a range of topics, brought to you by our specialist lawyers and featuring some special guest speakers – Find out more.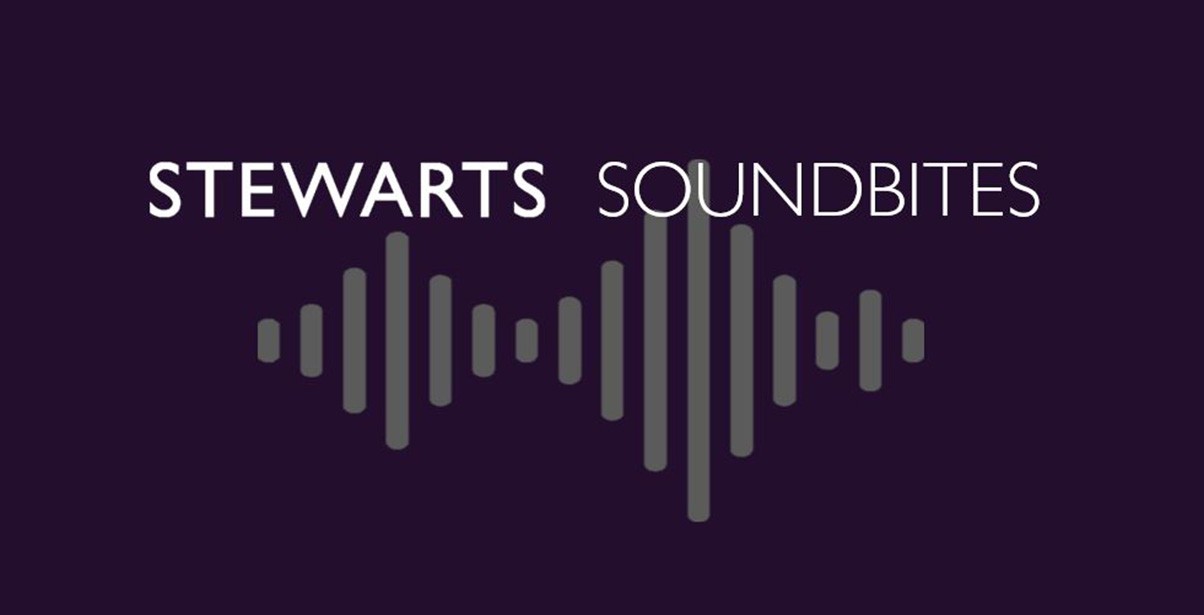 ---
You can find further information regarding our expertise, experience and team on our Personal Injury pages.
If you require assistance from our team, please contact us or alternatively request a call back from one of our lawyers by submitting this form.
---
Subscribe – In order to receive our news straight to your inbox, subscribe here. Our newsletters are sent no more than once a month.