In December 2018, we reported on the successful liability trial against Gary Chisholm's former employer. This followed a tragic accident involving overhead power lines while working as a tipper lorry driver in which Gary suffered 25% burns, a below-knee amputation and significant damage to his right arm.
Since the trial, Partner in our Personal Injury team Nichola Fosler, has secured substantial interim funding for Gary. This has enabled us to work alongside the case manager to ensure that the appropriate multi-disciplinary team of therapists has been put in place to allow Gary to continue to rebuild his life. With the input of ongoing rehabilitation covering all aspects of his life, Gary has started vocational rehabilitation. Part of the rehabilitation has been to support his return to his pre-accident hobby of stock cars.
Gary recently featured in a stock car magazine article about returning to his hobby and what this has meant to him. The article focuses on Gary's history of stock car racing, in particular Superstox, a type of single-seat formula racing. The story shows how with sheer determination and the assistance of friends and family, Gary has been able to project manage the restoration of a stock car for the 'Old Skool Superstox'.
Before his accident, Gary would have completed the restoration work and driven the car himself. Now, a friend will do the driving. The project highlights the importance of rehabilitation, which has enabled him to return to this much-loved hobby.
The article says:
'With the passing of time and rehabilitation, Gary kept in contact with his racing friends whilst casting an eye over the ever-growing Old Skool Superstox organisation. The interest got to the point where Gary sat down with his close friends, family and therapists to discuss the opportunity of getting involved with OSS. Their support and encouragement was unanimous and this is where Gary, despite having many physical and psychological hurdles to overcome, thought of someone else, not himself.'
The article goes on to explain that the car Gary has restored is an old car built by his 90s racing hero, Colin Higman.
In the article, Gary says:
"I have plenty of time on my hands and I've project managed its restoration. It really has been a team effort by my friends, old racing buddies, my daughter Katie, my partner Helen and myself. Some days I've come into the garage and not been able to do anything and others I have been able to come in and work for hours – BUT I NEEDED THIS!"
The article continues:
'Gary's story is so far reaching beyond this restoration though, it has fired his enthusiasm to build another car from the ground up – and one that he can drive! "I've got so many ideas buzzing around in my head now as to the next build so watch this space!" I'm not going to spoil the surprise by divulging Gary's ideas, but the next build has enthused a man that so far, no mountain has been too high enough to overcome.'
Gary says:
"I will be forever grateful to Nichola Fosler and Stewarts for advising me and believing in me through the progress of my claim and without Nichola's input I would it would not have been possible for me to achieve this goal."
Nichola Fosler commented:
"It is fantastic to see that with the help of ongoing rehabilitation from his therapy team that Gary has been able to return to his much-loved pre-accident hobby of stock cars. The project has had a huge benefit to his mental health and has assisted him in working towards rebuilding his life after this catastrophic accident."
---
Life beyond injury
We have teamed up with other clients who have suffered catastrophic injuries to tell the stories of their cases and their life beyond injury. We hope that by sharing these stories, newly injured people can see that with the right support they too can overcome adversity to lead full and active lives.
Please visit the Life Beyond Injury webpages here.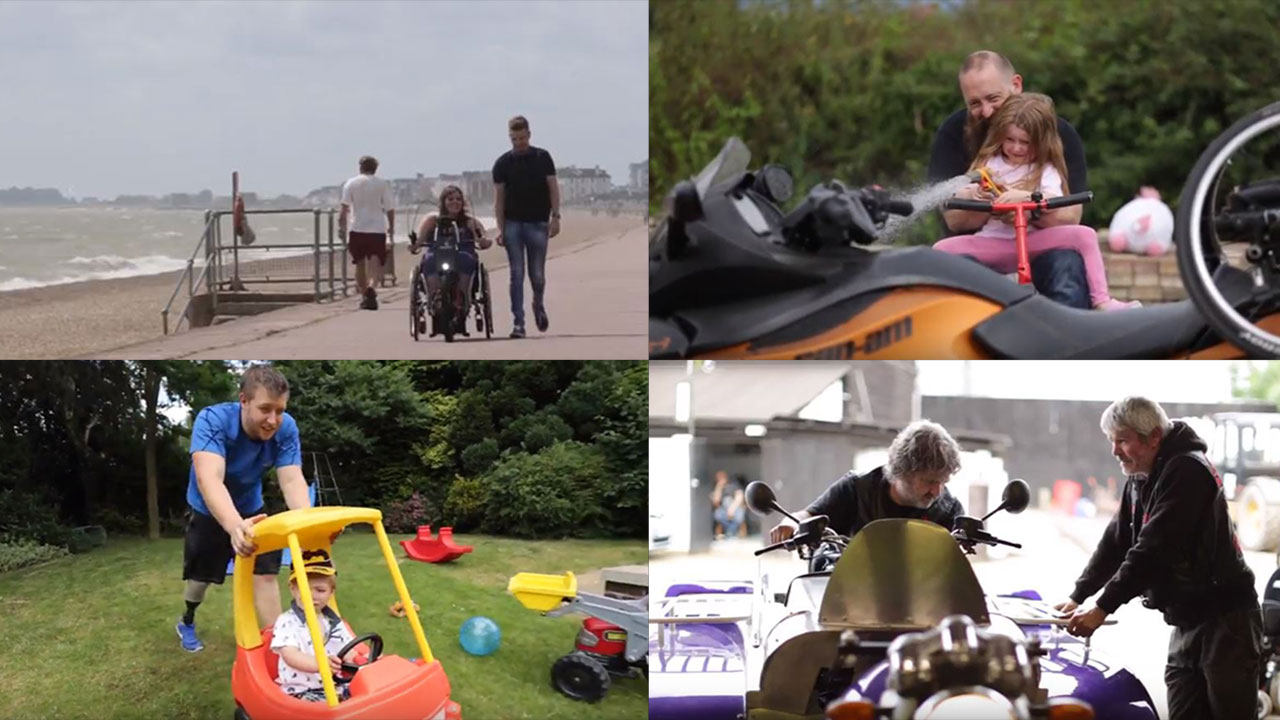 You can join in the conversation and share your stories of overcoming adversity to lead a fulfilling life beyond injury: on Twitter, here #lifebeyondinjury; or on Facebook, here #lifebeyondinjury.
---
You can find further information regarding our expertise, experience and team on our Personal Injury pages.
If you require assistance from our team, please contact us or alternatively request a call back from one of our lawyers by submitting this form.
---
Subscribe – In order to receive our news straight to your inbox, subscribe here. Our newsletters are sent no more than once a month.