The Covid-19 lockdown has been a challenging time for many people, including a number of our clients. We appreciate that many of you will have been unable to take part in your usual fitness and social activities. In this article, Nichola Fosler, a partner in our Personal Injury department, looks at some options for amputees and individuals with limb impairment to socialise and stay active.
The charity LimbPower supports amputees and individuals with limb impairments to participate in physical activity, sport and the arts to improve their quality of life and aid lifelong rehabilitation.
Since the lockdown, LimbPower has been working tirelessly to continue supporting amputees and individuals with limb impairments, and keep people connected, active and creative.
LimbPower is currently hosting weekly fitness classes, yoga and guided meditation sessions, tai chi and reiki to help improve wellbeing. It has a wealth of fitness and wellbeing resources on its website, including a range of fitness films. Earlier this month, the charity launched online fitness sessions for kids, with home workouts for children with limb difference every Tuesday and Thursday mornings on its YouTube channel.
As well as keeping its community active, LimbPower is trying to keep people connected. The charity has committed to calling 20 families or individuals each week as part of its #Talk2020 campaign. It is also encouraging people in the community to talk to each other through a weekly coffee and chat it is hosting. It is also hosting a weekly prosthetic and physio Q&A so anyone not able to visit specialists in person can do so virtually.
The charity is tapping into the creative side of its community as well by running a photography competition titled 'Life in Lockdown', in which participants are encouraged to submit photos illustrating what lockdown has been like for them. This is running until 31 August 2020.
LimbPower has a fundraising challenge currently ongoing, and two teams from Stewarts are participating. The Stay at Home SuperHeroes Challenge is running between 15 June and 15 July 2020. The aim is for each team of five to complete 200km by walking, pushing or cycling during the period. The teams from Stewarts will be joined by LimbPower ambassadors Rachel Morris and Jack Eyres.
Rachel Morris MBE is a British Paralympian who has won Paralympic gold medals in both cycling and rowing. Jack Eyers is a personal trainer and model who appeared at the Paralympic opening ceremony and was the first amputee winner of Mr England. More information about the Stay at Home SuperHeroes Challenge can be found here.
To find out more information or to access the support LimbPower is offering, please contact the charity by email at info@limbpower.com or by phone on 07502 276 858. Most of the events and activities being organised can be found on LimbPower's Facebook page.
---
Life beyond injury
We have teamed up with clients who have suffered catastrophic injuries to tell their stories of Life Beyond Injury. Please visit the Life Beyond Injury webpages here.
We hope that by sharing these stories, newly injured people can see that with the right support they too can overcome adversity to lead full and active lives.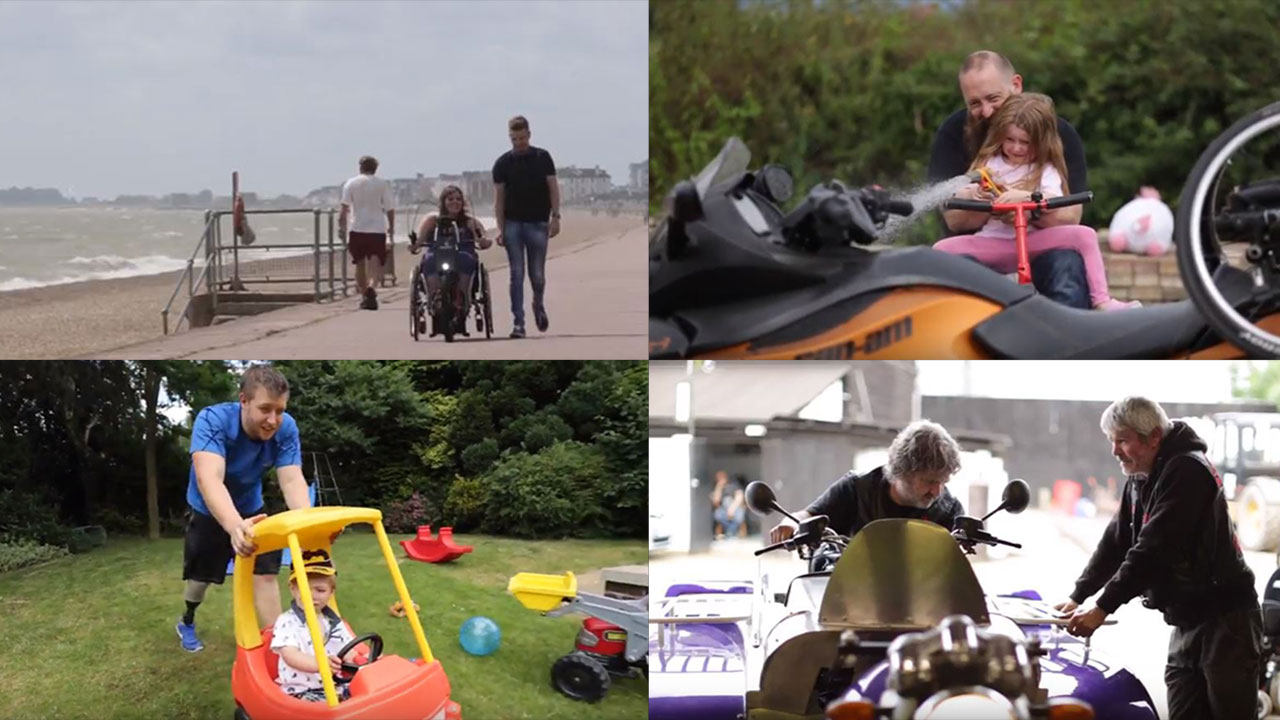 You can join in the conversation and share your stories of overcoming adversity to lead a fulfilling life beyond injury: on Twitter, here #lifebeyondinjury; or on Facebook, here #lifebeyondinjury.
---
You can find further information regarding our expertise, experience and team on our Personal Injury pages.
If you require assistance from our team, please contact us or alternatively request a call back from one of our lawyers by submitting this form.
---
Subscribe – In order to receive our news straight to your inbox, subscribe here. Our newsletters are sent no more than once a month.