Lorraine Lanceley is a partner in the Commercial Litigation department. She joined the firm in 2015 and was made a partner in 2019.
Lorraine says:
Rather unusually, my move to Stewarts began with a chat over my garden wall (and a pair of hedge trimmers) with my relatively new next-door neighbour. She happened to be a partner in the Commercial Litigation team at Stewarts. Needless to say, we have shared many a taxi ride home over the last few years.
Like many lawyers, I was attracted to the legal profession from a young age. I studied law at undergraduate and postgraduate level, and then attended the Legal Practice Course in London before starting my training contract at Ashurst LLP in 2008.
I enjoyed all of my trainee seats but I knew within days of starting my Litigation seat that it was the practice area for me.  I was immediately attracted to the buzz of court proceedings; the "all-hands-on-deck" approach to trial preparation; the conferences with counsel discussing tactics; the carefully crafted correspondence with the other side.  It felt like proper lawyering and I have been lucky enough to work with some talented and experienced litigators along the way who have been a constant inspiration to me.
I qualified into Ashurst's litigation department in 2010 and progressed through the ranks, becoming a senior associate in 2015. I gained experience in a variety of complex and high-profile matters including banking disputes, bribery and corruption investigations, judicial review, private competition damages actions, professional negligence claims and shareholder disputes. This breadth of experience is something I deliberately sought to maintain, particularly at a junior level.
I joined Stewarts in 2015. The firm was already well-known to me as a number of ex-colleagues and contacts who had joined spoke highly of its quality of work combined with its "non-corporate firm" culture. I quickly became involved in the RBS Rights Issue litigation, amongst other things. The operation was a slick one – despite my alarm when the "reading-in" files were (literally) loaded onto my desk at the end of week-one – and I was excited to work on such a momentous piece of litigation. It will no doubt remain a "CV highlight" for the rest of my career.
In 2017, I became a parent. It is an unfortunate state of affairs that the stage of life when many female lawyers plan to start a family clashes almost perfectly with the track to partnership. I returned from maternity leave with my partnership ambitions at the forefront of my mind, together with renewed determination and energy. However, I was also conscious that I had had time out of my practice area and needed to build up my case load again from scratch.
This could have been a stumbling block. Fortunately, that was not the case. I was overwhelmed upon my return by the warm welcome and support I received from those within my team. Those first few weeks back are critical. However, within a matter of days, I was busy on a number of interesting cases. Not only was I well looked after, I was also encouraged and challenged, and it was made clear to me that people cared about my career. No one considered my leave as an obstacle to my bid for partnership (if that was what I wanted).
It was, and a year after returning from maternity leave I was made a partner in the Commercial Litigation team. One of the rewarding things about making partner was the positive message I hoped it would send to junior women at Stewarts. As a mentor and trainee supervisor, it has been particularly touching to hear that my promotion, relatively soon after returning from maternity leave, has inspired a number of women within the firm.
As most working parents will tell you, juggling a family and a busy career is anything but easy. But it is doable, particularly if you love what you do. In my experience, it often comes down to the support systems you have in place. A supportive firm and colleagues (including a dependable mentor or sponsor) combined with a solid set-up at home in terms of childcare arrangements, can give you a significant leg-up."
To view Lorraine's profile, please click here.
---
Stewarts Career Stories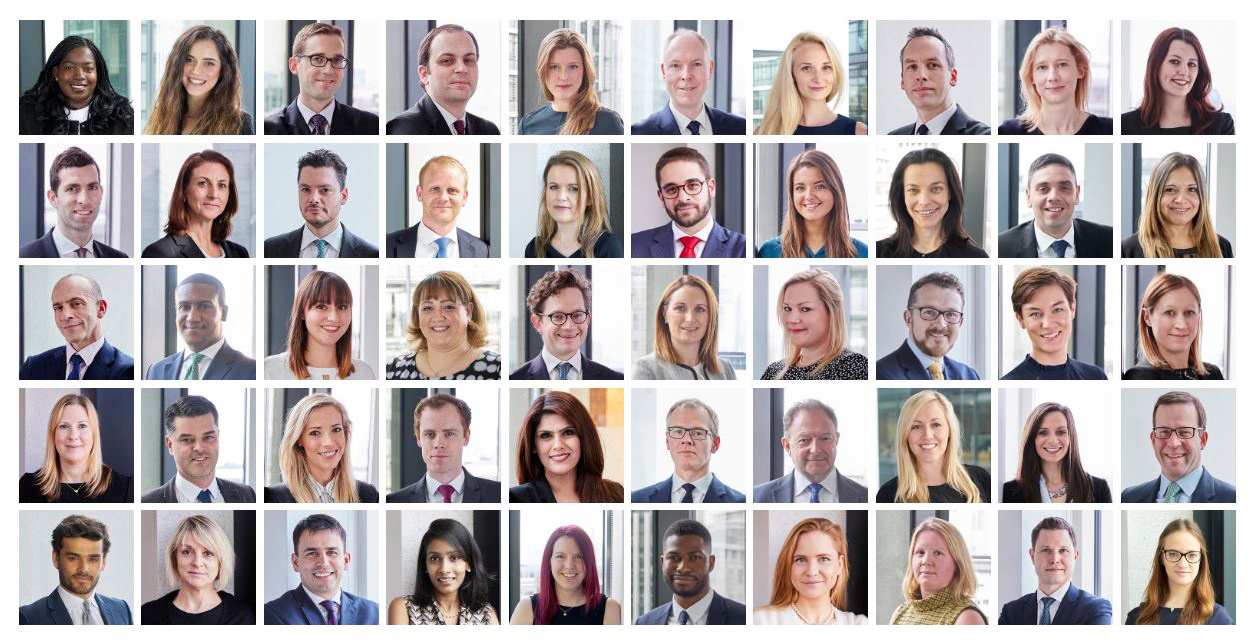 We encourage our people to strive for excellence in everything they do. Our culture promotes a good work/life balance and supports the career progression of our staff.
We've highlighted some of the careers of our people, outlining the diverse paths they have taken to get where they are today.
---
Interested in joining us?
At Stewarts, we aim to recruit and retain the best people at all levels of the firm. The ability, dedication and technical excellence of our people are critical to the successes we achieve for our clients.
If you are interested in working for Stewarts our Careers section provides further details of our recruitment process and current opportunities.
You can find further information regarding our expertise, experience and teams on our Expertise pages and more about the firm on our About Us section.
---
Subscribe – In order to receive our news straight to your inbox, subscribe here. Our newsletters are sent no more than once a month.