Lucy Mills is an associate in the Personal Injury team of our Leeds office. She joined Stewarts as a paralegal in July 2007 straight from law school, left to train at another firm and then rejoined.
Lucy says:
At that time, the Leeds office had only 12 employees and took up only half a floor of a small building in the centre of Leeds. I left Stewarts in the summer of 2008 to train at another firm, but as qualification approached I knew I wanted to return to Stewarts. I re-joined the Personal Injury team in August 2010, first as a paralegal, then as a solicitor from May 2012 and as an associate from May 2015.
In my role, I represent clients who have sustained life-changing injuries in a wide variety of circumstances including road traffic accidents and accidents at work. I also act for families of those who have lost loved ones as a result of another's negligence. Our clients trust us to secure compensation that will provide whatever they need for the rest of their lives.
Our department specialises in complex, high value personal injury litigation, with each case requiring a great amount of work and dedication. In order to give the cases the time and attention they deserve, each fee earner in our department has a maximum of 12 cases at any one time.
As a solicitor looking after the interests of a seriously injured person or a bereaved family, my role is physically, mentally and emotionally demanding.
Many of our clients find it difficult to travel because of their injuries, so we travel to them wherever they are. Although most of my clients are based in the north of the country, there are others that live further afield (I have had clients as far away as India) so there is a lot of travelling involved.
The job certainly keeps you on your toes. No two days are the same; anything can happen in litigation and you never know what the day is going to bring. I rarely have the day I think I'm going to have, but I love that the job is so varied.
It is a huge responsibility to represent someone at what is undoubtedly a difficult and problematic point in their life. You often see and hear very difficult things and there are some cases that never leave you. I used to wonder whether my emotional side would hinder my ability to do my job. However, I have found the opposite; it helps me to empathise with my clients and build strong working relationships with them. It makes me a better lawyer.
Whatever your profession, as a working parent it is hard to get a good work-life balance. It can be particularly difficult in a role as demanding as this one. Following my return from maternity leave after the birth of my first child, Stewarts were accommodating in negotiating flexible working arrangements. I work the same hours as other fee earners, but start earlier so I can leave in time to fetch my boys from nursery each day. It is never a problem if I need to take time off to look after my children if they are unwell. I have even been known to bring them into the office on occasion, when necessary. The willingness of the firm to support me as a parent in this way is really important to me. These small accommodations make it so much easier for me to be both a lawyer and a present parent.
I love my work at Stewarts, but I don't think I would enjoy it half as much if it weren't for the people I work with. Some of my closest friends are people I have met through Stewarts over the years. Even though the Leeds office, and the firm as a whole, has grown significantly in the past 11 years, it has maintained its "small firm" feel; the welcoming and nurturing environment has not changed. This is an incredible achievement when you consider that the Leeds office is now around five times bigger than when I first started.
Life as a personal injury lawyer at Stewarts is often busy and always challenging. However, there is no better feeling than achieving a compensation award for a seriously injured client that will let them live the life they want in the way they want. For anyone considering a career in law, and more specifically in personal injury, you would be hard pushed to find an area of litigation more rewarding.
To view Lucy's profile, please click here.
---
Stewarts Career Stories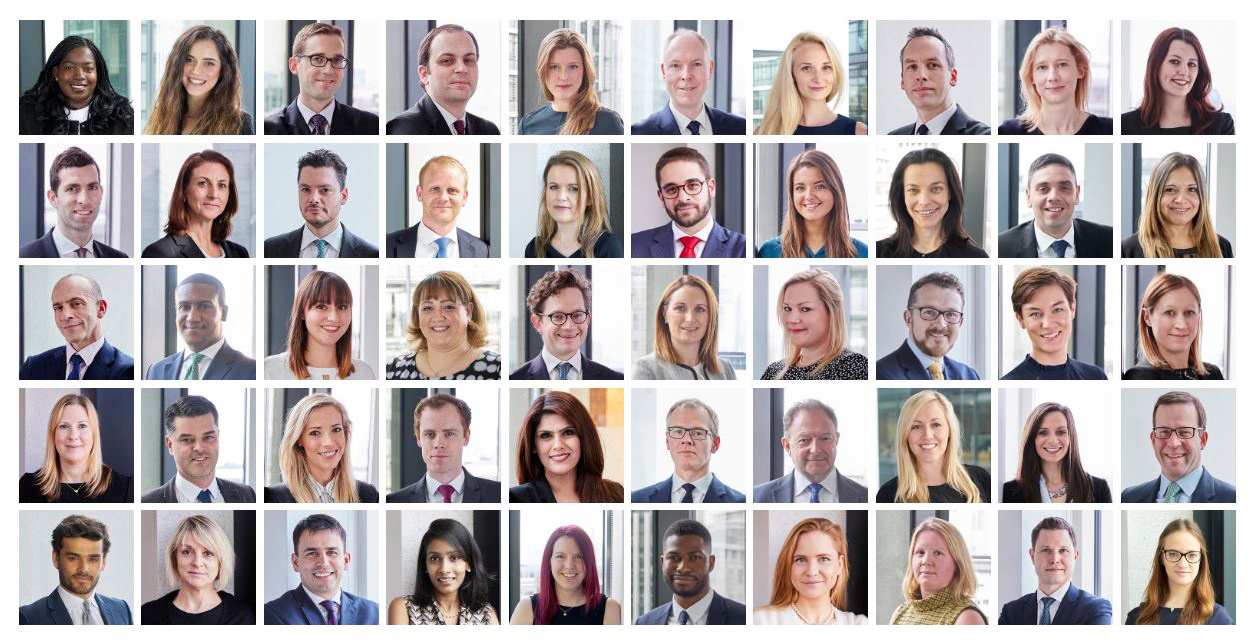 We encourage our people to strive for excellence in everything they do. Our culture promotes a good work/life balance and supports the career progression of our staff.
We've highlighted some of the careers of our people, outlining the diverse paths they have taken to get where they are today.
---
Interested in joining us?
At Stewarts, we aim to recruit and retain the best people at all levels of the firm. The ability, dedication and technical excellence of our people are critical to the successes we achieve for our clients.
If you are interested in working for Stewarts our Careers section provides further details of our recruitment process and current opportunities.
You can find further information regarding our expertise, experience and teams on our Expertise pages and more about the firm on our About Us section.
---
Subscribe – In order to receive our news straight to your inbox, subscribe here. Our newsletters are sent no more than once a month.