Natalie Osafo joined our Commercial Litigation team in January 2020. Natalie is a versatile dispute resolution lawyer with a broad practice spanning commercial litigation, arbitrations and investigations, often with an international dimension. Natalie qualified as a solicitor in 2014 and as a solicitor advocate in 2017. She was elected as the President of the Junior London Solicitors Litigation Association in 2018.
Natalie says;
I have joined Stewarts at a remarkable time. This year marks the 30th anniversary of the firm, and the Commercial Litigation department celebrated its 10th anniversary last year. Stewarts has also had four of its cases featured in The Lawyer's Top 20 cases of 2020.
I am a senior associate in the Commercial Litigation team. We act for UK and international corporations, institutional investors, foreign governments, public bodies and individuals on a wide range of contentious matters. The team has acted in some of the most high-profile and groundbreaking cases in the UK, and I am grateful to work alongside them.
I love the variety and the vision of the firm. Stewarts is a litigation powerhouse. It is an innovative firm that delivers excellent results for clients, and is expanding into new areas of litigation. Stewarts' conflicts-free positioning enables the firm to act for clients across several litigation specialisms and sectors. This is exciting for me as a millennial lawyer who is driven by resolving business disputes in different contexts.
I joined Stewarts from Slaughter and May, where I trained and worked for over seven years. As an associate solicitor in the Dispute Resolution Group, my practice comprised high-value complex cross border litigation, arbitrations and investigations. I was also a member of the firm's Innovation Group and DIVERSE Committee.
I have had an interesting route into the law, which has provided me with an insight into both sides of the legal profession. Initially, I was pursuing a career at the Bar, undertaking mini pupillages at barristers' chambers. Then, after experiencing the solicitor side of the profession on summer vacation schemes at law firms, I completed a training contract at Slaughter and May. I have come full circle in a sense because I was awarded higher rights of audience in civil proceedings in 2017, which qualifies solicitors (as solicitor advocates) to represent clients in the higher courts in the UK.
There are a number of factors which sparked my interest in law, and specifically in dispute resolution. In particular, the problem-solving. I believe that most disputes can be distilled to the core objective of resolving a (potential or actual) liability, issue, risk, claim or crisis for a business or individual. Transforming any of these into a good commercial outcome for clients through dispute resolution is very satisfying. I am also attracted to the strategy and investigatory work, and I enjoy assisting and persuading people.
To anyone pursuing a career in the law, I would give three pieces of advice, which have been shared with me along the way:
First, be guided in everything by integrity and in treating everyone that you encounter with respect, no matter their role or position.
Second, be prepared to work hard with courage, excellence and passion. Don't be afraid to try new approaches, to challenge the status quo, and keep striving to find better ways of doing things. Each time you step outside of your comfort zone, it gets easier. Clients look to lawyers to understand their business, to fight their corner in difficult situations and to innovate. The passion is important. I say this because I think that if you enjoy what you do, it will help you to endure any challenges you may face and to give your best.
And finally, be yourself. There is only one you on the planet. Nobody else can be you like you can.
To view Natalie' s profile, please click here.
---
Stewarts Career Stories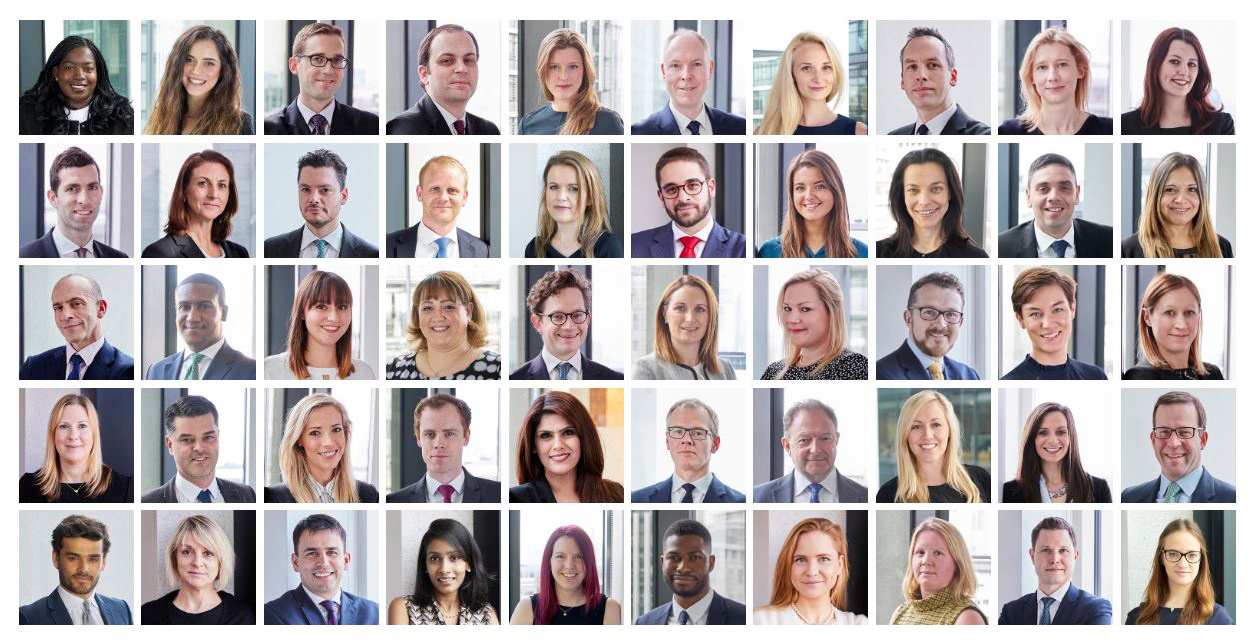 We encourage our people to strive for excellence in everything they do. Our culture promotes a good work/life balance and supports the career progression of our staff.
We've highlighted some of the careers of our people, outlining the diverse paths they have taken to get where they are today.
---
Interested in joining us?
At Stewarts, we aim to recruit and retain the best people at all levels of the firm. The ability, dedication and technical excellence of our people are critical to the successes we achieve for our clients.
If you are interested in working for Stewarts our Careers section provides further details of our recruitment process and current opportunities.
You can find further information regarding our expertise, experience and teams on our Expertise pages and more about the firm on our About Us section.
---
Subscribe – In order to receive our news straight to your inbox, subscribe here. Our newsletters are sent no more than once a month.