In 2019, we worked on a large number of high-profile cases, achieved excellent results for our clients, invested in innovation and our people, and continued to support the community through our charitable foundation.
Below we review some of our news from 2019.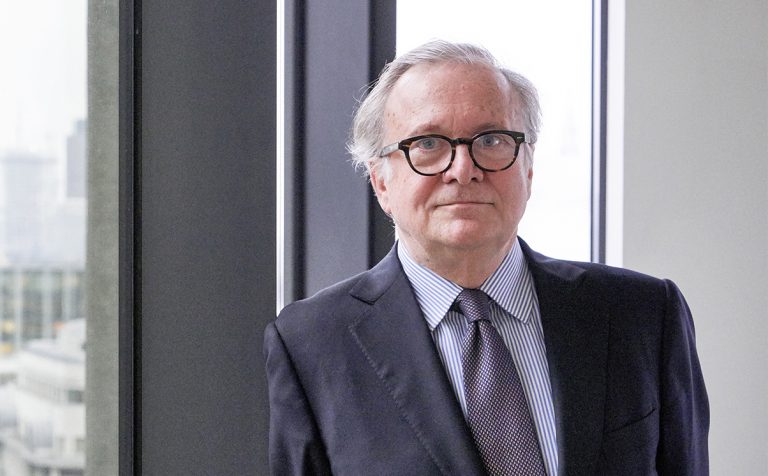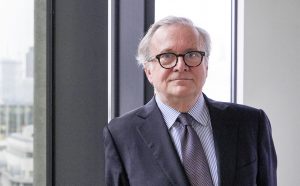 First of all, it was with much sadness that Patrick Dunaud passed away this year. Patrick was an international lawyer of great distinction who joined Stewarts in January 2018 to head the newly formed media disputes practice. You can read our tribute to him here. 
---
We worked on a number of high-profile cases and delivered outstanding results for clients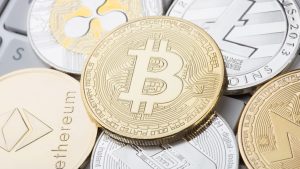 In one of the most significant High Court decisions to date concerning crypotocurrencies, Stewarts' Cybersecurity team obtained an asset preservation order (APO) over Bitcoin worth more than £1m stolen by fraudsters, which were then successfully recovered for our client. In making the APO, the court had to consider the most important unresolved legal issue about Bitcoin: is Bitcoin legal property (as opposed to mere data or information) and, if so, what kind of property is it? Read full article.
In the ongoing case against Tesco, Stewarts' Securities Litigation team is acting on behalf of a group of institutional investors in connection with the well-documented overstatement of Tesco's expected profit in 2014 to the tune of around £250m. Recently, Mr Justice Hildyard rejected both limbs of an application made by Tesco to strike-out the Claimants' claims, ruling that neither was sustainable. Read more.
Stewarts' Divorce team acted for the husband in the recent case of Pierburg v Pierburg in his successful challenge to the jurisdiction of the English court to entertain the divorce petition issued in London by his wife, a German citizen living in Switzerland. Read more.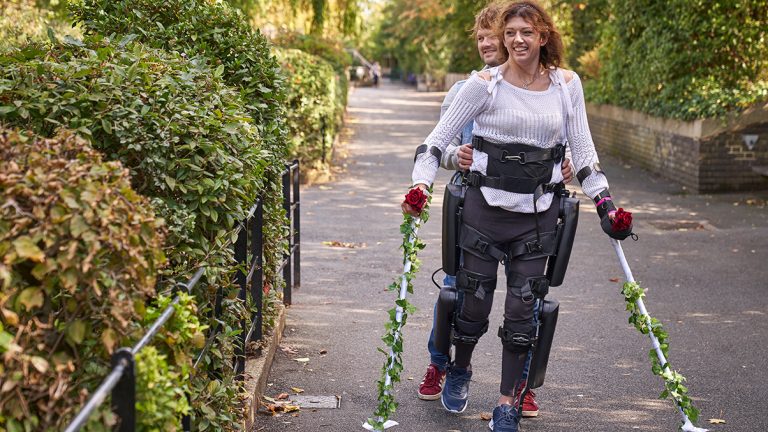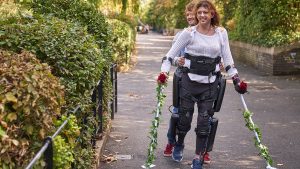 Following her eight-figure settlement, secured by Stewarts' Personal Injury team, Grace McGowan was able to walk down the aisle on her wedding day aided by an exoskeleton. She has also been able to purchase a motorhome to allow her easily accessible holidays and overnight accommodation when attending rugby events or music concerts. Read Grace's #lifebeyondinjury story. Read more.
Stewarts' Trust and Probate Litigation team successfully challenged the jurisdiction of the Commercial Court in proceedings brought by the Libyan Investment Authority against J.P. Morgan and others. Read more.
A Cayman court issued the first major international sanctions decision on "use" of funds in an asset freeze. Stewarts' International Sanctions team acted for Palladyne International Asset Management (alongside Cayman attorneys and counsel) against Upper Brook (A) Ltd and others in a case resulting in an important decision handed down by the Grand Court of the Cayman Islands. Read more.
Stewarts' Personal injury team secured a seven-figure lump sum settlement for Vicky Balch, who was 21 years old when the rollercoaster carriage she was in collided with an empty carriage on the Smiler rollercoaster at Alton Towers. Vicky sustained catastrophic injuries including a through knee amputation. The settlement will enable Vicky to have life-long access to sophisticated prosthetics and undertake an ongoing comprehensive treatment programme. Read more.
---
The firm, its partners and associates were recognised for their excellence in a series of high-profile awards and directories listings
---
We hosted a number of Q&As in 2019, with more to come in 2020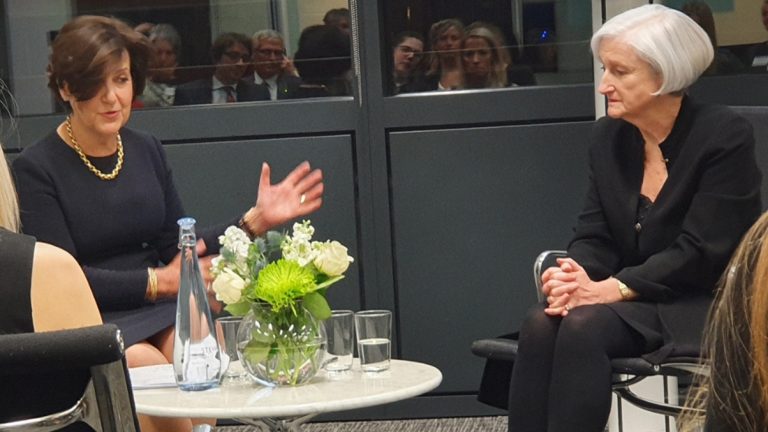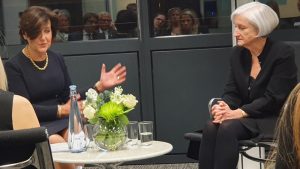 We were pleased to be a part of The First 100 Years project, which is charting the journey of women in law since 1919. We hosted the film premiere of the story of, and a Q&A with, The Rt. Hon. Lady Justice Nicola Davies DBE. Read more.
We were delighted to host arguably the best rugby referee of our time, Nigel Owens. Nigel gave an open and honest account of his early life and his personal struggles. No topics were off limit – he spoke about LGBT, bullying, eating disorders and mental health. Read more.
In celebration of Black History Month in October, we had the honour of welcoming Dr Shola Mos-Shogbamimu and Dr. Tunde Okewale MBE. The Q&A addressed unconscious bias, the lack of diversity in the legal field and the difficult issues surrounding diversity. This talk was organised by the firm's Inclusion Committee as part of a series of events around the firm marking #BlackHistoryMonth. Read more.
---
In 2019, we continued to work hard to contribute to the wider community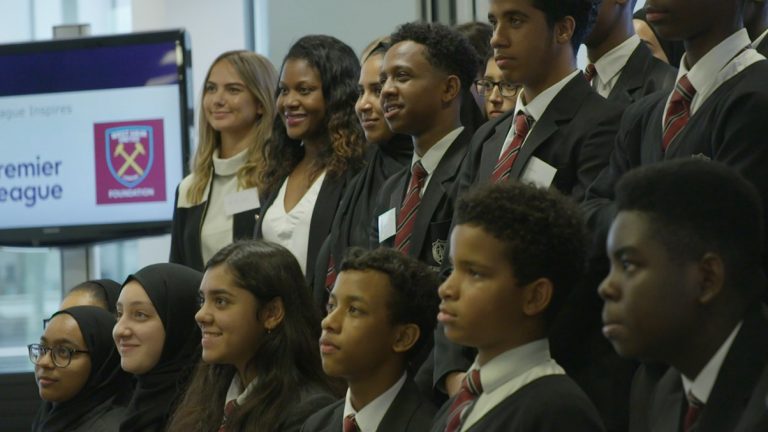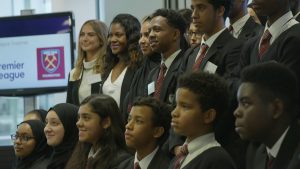 The Premier League Inspires programme, in conjunction with the West Ham United Foundation, invited 20 students from the George Mitchell School to visit our office as part of Career Development Month. The aim of this programme is to increase students' confidence, aspirations, attendance and motivation at school. Read more.
The Stewarts Foundation has set up an annual scholarship with The University of Law in memory of the firm's partner Danny Turnbull, who died in 2017. The scholarship will be awarded to an individual who is disabled, (as defined under the Equality Act 2010), to undertake the Legal Practice Course (LPC) at any of the University of Law's campuses. Read more. 
Since our inception in 1990, Stewarts has been actively involved in supporting a variety of charities. The Stewarts Foundation was set up in 2010 to formalise and manage the firm's charitable giving. The Foundation's vision is to create opportunities for the disadvantaged in our society, treat people less fortunate than ourselves with compassion and respect, and make a substantial social impact. Read the Foundation's annual report here. 
---
Our people, promotions and new hires
Thank you to all our clients and friends who worked with us in 2019. We wish you well in 2020.
---
You can find further information regarding our expertise, experience and teams on our Expertise pages.
If you require assistance from one of our teams, please contact us, or alternatively email your enquiry by submitting this form.
---
Interested in joining us?
At Stewarts, we aim to recruit and retain the best people at all levels of the firm. The ability, dedication and technical excellence of our people are critical to the successes we achieve for our clients.
If you are interested in working for Stewarts, our Careers section provides further details of our recruitment process and current opportunities.
You can find further information regarding our expertise, experience and teams on our Expertise pages and more about the firm on our About Us section.
---
Subscribe – In order to receive our news straight to your inbox, subscribe here. Our newsletters are sent no more than once a month.