5 September 2019 marks World Spinal Cord Injury Day, to support increasing the awareness of World SCI Day we are highlighting some of our #lifebeyondinjury client stories.
The intention of today is to increase awareness amongst the general public in order to facilitate an inclusive life for persons with a spinal cord injury (SCI).
SCI and the resultant paralysis has devastating physical, mental, social, sexual and vocational consequences for the injured person. This year, World SCI Day's focus is on recreational activities, with the slogan 'Living Life to the Fullest'.
Positive approaches to promoting health are important for people with spinal cord injury. This can be best achieved through physically and mentally stimulating recreational activities: from wheelchair basketball to photography, from gardening to graphic arts, from fishing to music… the choices of activities are limitless and could include family members and carers or require the use of assistive devices. Persons taking part in these recreational activities will be rewarded with better physical and mental health, improved social interaction, and increased sense of well-being.
Our life beyond injury articles and videos tell the stories of the challenges our clients have faced to lead fulfilling lives after sustaining injuries. By sharing these stories, we hope that recently injured people can see that with the right support they too can overcome adversity and continue to lead full and active lives. We hope you find inspiration from them. Each one shows that there is life beyond injury.
Martin's #LifeBeyondInjury story – A spinal cord injury case study
Martin has always been into motorbikes, even as a child. On the way back from a motorbike touring holiday with his partner Karen, they were involved in a road traffic accident and Martin sustained a spinal cord injury.
Martin now has an adapted trike that he can use with his wheelchair, which you can see him riding in his Life Beyond Injury film below or to read his story in full please see here  – Martin's Life Beyond Injury.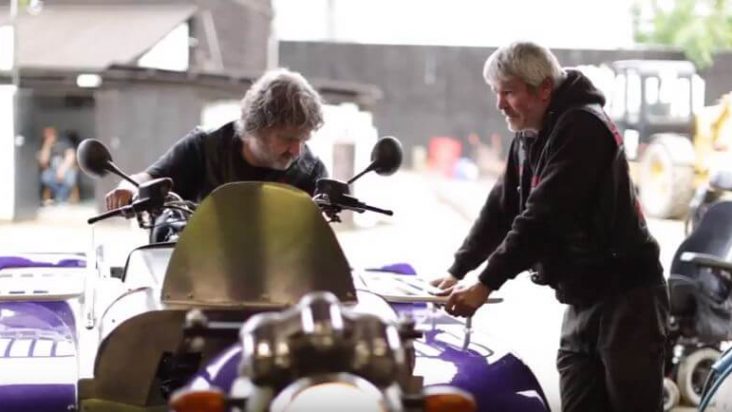 Life beyond injury for teenage girl who sustained brain and spinal injuries
In October 2010, our client, EM, sustained a spinal cord and brain injury following complications from a misdiagnosis of meningitis. A blood test result showing the serious infection was not acted upon and she was discharged from hospital without the urgent treatment she should have received. With extensive rehab over a period of seven years, EM has returned to some of the hobbies she enjoyed before she sustained her injuries. She has also completed her A-levels and a degree course at university.
EM commented on the settlement she received:
"The settlement allowed me to purchase my own property, and have the care I need. Prior to this, I was living with my parents who both had to work full time. It has also given me psychological and mobility help. I have been able to get a car suitable for my needs, which means I am able to go on holidays that I wouldn't have been able to do otherwise. It has also meant I have been able to go to university to study psychology with a view to going into neuro-research. Ultimately, it has enabled me to have a life."
You can read EM's full story here.
Financial difficulties following injury – Pro Bono team helps Robert with creditors so he can focus on his rehabilitation
Our Pro Bono team helped Robert with his creditors in October 2018, while he was undergoing intensive rehabilitation for a C4 spinal injury sustained during an accident at home. He was coming to terms with his injury and sadly was no longer able to continue working. The team also helped him source an electronic wheelchair to facilitate his return home from hospital. You can read Robert's full story here.
A case study of a client who sustained spinal and brain injuries while living abroad
For 53-year-old Saulius Paulavicius, 21 October 2016 had been like any other Friday night. Then suddenly everything changed. While navigating the pedestrian crossing on a dual carriageway near his local Tesco superstore, he was knocked down by a car approaching from a nearby roundabout. As a result of the impact, Saulius sustained life-changing injuries. He was airlifted to the Wessex Neuro-Intensive Care Unit at Southampton Hospital and subsequently diagnosed with a spinal cord injury. This resulted in paralysis from the neck down. Saulius also sustained a traumatic brain injury and multiple other injuries.
The settlement secured Saulius' place at Royal Bucks Hospital so he could see his rehabilitation through to the end of the recommended course. In turn, this enabled him to return to his home country of Lithuania, physically and mentally stronger and with the financial security to meet his future needs. He immediately set out identifying a house he could purchase and adapt using his settlement. His UK-based case manager made sure that he had all the equipment he needed for his return to Lithuania.
You can read Saulius's story here.
Life Beyond Injury: Kirsty's life as a mother after injury
Kirsty's life changed when she sustained a spinal cord injury after being hit by a piece of falling concrete. At the time, she was planning her wedding and her injuries left her unable to walk and unsure whether she could have children.
Two years after we featured Kirsty's story in our Life Beyond Injury film series, we visited her in her new home and met her energetic son, Harry. You can read about her life as a mother in her full story here. Please also view her original Life Beyond Injury film below.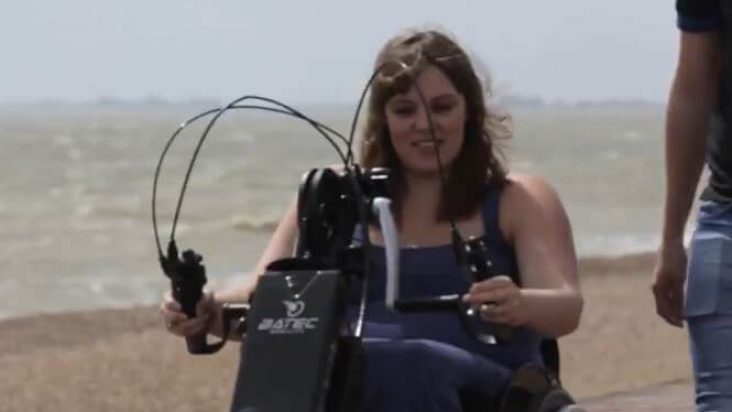 Dale's #LifeBeyondInjury story – a spinal injury sustained while serving in the army
Dale was serving in the army when he received the posting he had been waiting for: six months in the Falkland Islands. While there, he was shot in a training exercise accident and sustained a spinal cord injury rendering him paraplegic and reliant on a wheelchair.
Dale was initially told that his injury would make it extremely difficult for him to have children. But in 2012 he and wife Michelle welcomed their daughter Lydia into their lives. Lydia has been a big motivation for Dale in his recovery, and he says: "My daughter pushes me. I want to learn to walk again for her."
Dale's settlement meant he had access to an exoskeleton for rehabilitation. He is now able to stand and walk on crutches thanks to the exoskeleton. He works part-time demonstrating the benefits of the exoskeleton.
Watch Dale's Life Beyond Injury story here.
---
World SCI Day
World SCI Day is organised by ISCoS (International Spinal Cord Injury Society). ISCoS promotes the highest standards of care for spinal cord injured throughout the world. Through its medical and multi disciplinary team of professionals ISCoS endeavors to foster education, research and clinical excellence.
You can find out more about World Spinal Cord Injury Day here.
---
You can find further information regarding our expertise, experience and team on our Personal Injury, Clinical Negligence and International Injury pages.
If you require assistance from our team, please contact us or alternatively request a call back from one of our lawyers by submitting this form.
---
More life beyond injury stories
We have teamed up with other clients who have catastrophic injuries to tell their stories of Life Beyond Injury. Please visit the Life Beyond Injury webpages here.
We hope that by sharing these stories, newly injured people can see that with the right support they too can overcome adversity to lead full and active lives.
You can join in the conversation and share your stories of overcoming adversity to lead a fulfilling life beyond injury: on Twitter, here #lifebeyondinjury; or on Facebook, here #lifebeyondinjury.
---
Subscribe – In order to receive our news straight to your inbox, subscribe here. Our newsletters are sent no more than once a month.