The Stewarts Foundation has set up an annual scholarship with The University of Law in memory of the firm's partner Danny Turnbull who died in 2017.
The scholarship will be awarded to an individual who is disabled, as defined under the Equality Act 2010, to undertake the Legal Practice Course (LPC) at any of the University of Law's campuses.
Danny was with Stewarts for 17 years, joining as a paralegal in 2000, before qualifying as a lawyer and being made partner. He was a great advocate for those with spinal cord injury, and was instrumental in opening up the London to Paris cycle ride to hand cyclists when he undertook the challenge in 2012. He was a trustee for Back Up Trust and in November 2017 was posthumously awarded the David Norman Cup for an Inspirational Person with a spinal cord injury.
Daniel Herman, partner and close friend of Danny commented on the scholarship:
"Danny was a man whose determination and zest for life inspired everyone who met him, particularly those who, like him, had a spinal cord injury. He was also a terrific lawyer who spent many years working towards qualifying as a solicitor so that he could do even more to help people with spinal cord injuries.
"Following Danny's passing, the trustees of the Stewarts Foundation decided to establish a scholarship in his memory to assist other disabled people realise their ambition of becoming a solicitor."
How to apply
To find out more and to apply please visit the University of Law's website here – University of Law's Postgraduate Scholarships & Bursaries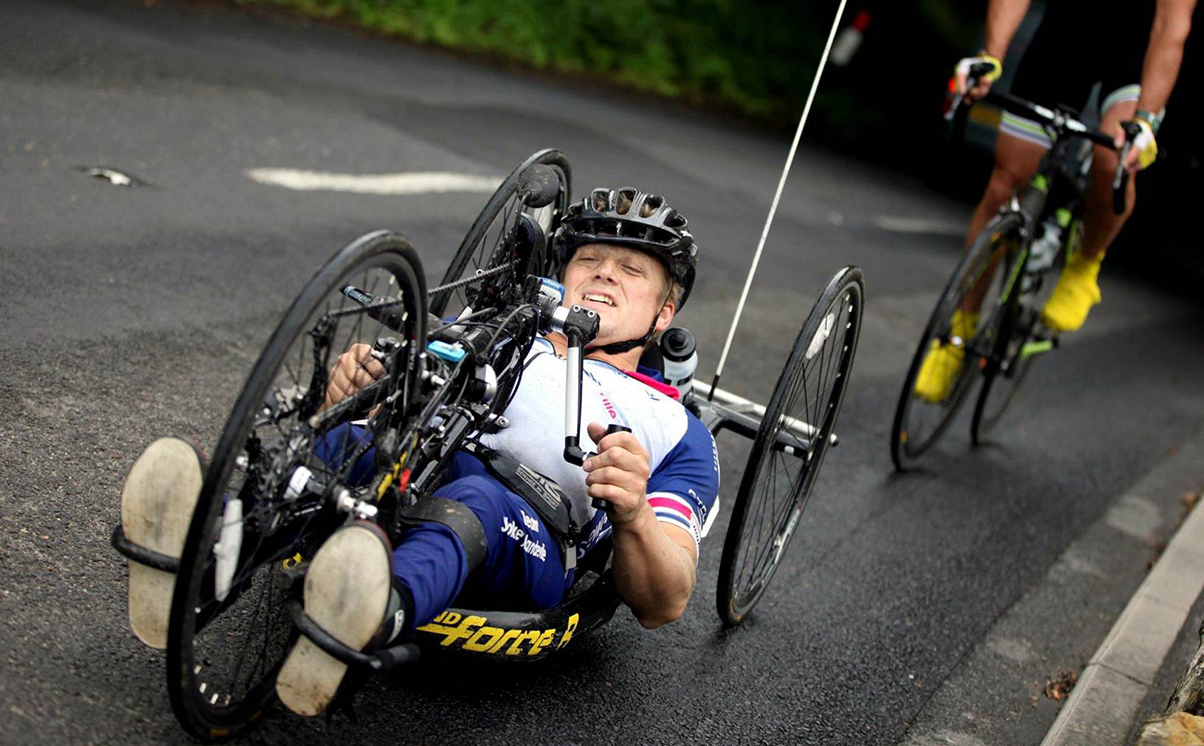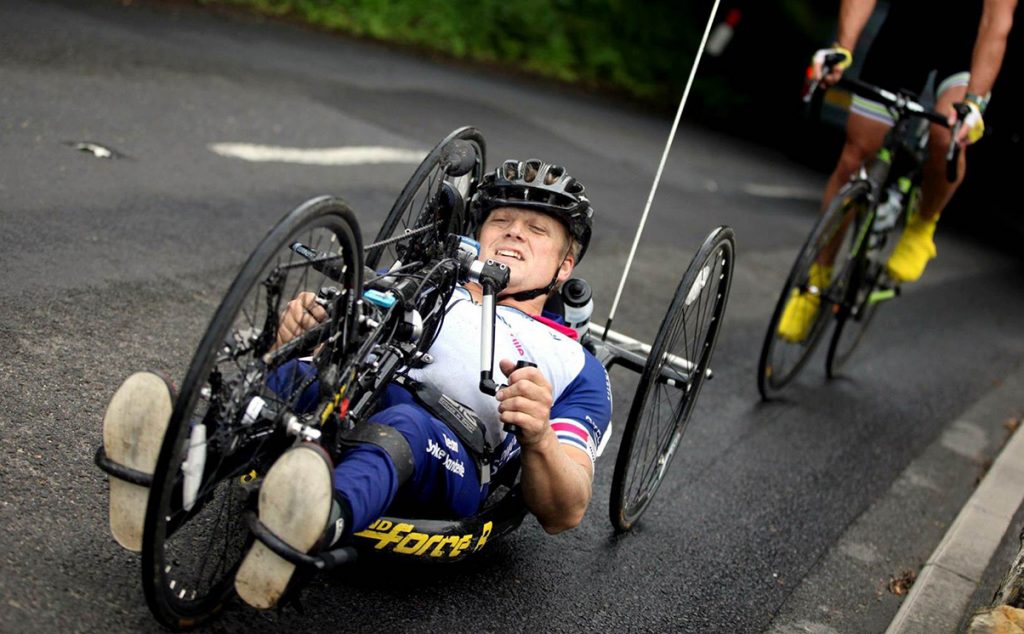 Danny on hand-cycle during London to Paris 2012 raising funds for the National Spinal Injuries Centre at Stoke Mandeville Hospital.
---
The Stewarts Foundation
Since our inception in 1990, Stewarts have been actively involved in supporting a variety of charities. The Stewarts Foundation was set up in 2010 to formalise and manage the firm's charitable giving. To date, the Foundation has donated over £5m to over 150 charities. You can find out more about The Stewarts Foundation here.