Nick Haworth is a partner in our Commercial Litigation team in Leeds.
Nick says:
"I joined the firm in 2014 as an Associate, moving up through the ranks before being promoted to Partner in 2019.
I trained at Pinsent Masons and qualified into the Commercial Litigation team there in 2008. The team was very busy and I was fortunate to be involved in several significant cases, obtaining invaluable experience from an early stage in my career and being given significant responsibility on each. I worked for several different partners who were very supportive and who I learned a great deal from.
Stewarts is not the type of firm where there is an expectation that you should be at your desk night and day. Rather you are trusted to manage your own workload. The nature of litigation and the requirement to service clients in different time zones often necessitates early starts / late finishes. However to the extent that you can do so from home, and therefore get the opportunity to see the family / put the children to bed, before opening the laptop again, you are encouraged to do so.
The people and staff at Stewarts ultimately make the firm what it is. It is a positive, friendly and supportive environment in which to work. Stewarts has excelled at nurturing and promoting talent from within and seeking to only bring in external candidates who match the firm's ethos; it is promoting excellence without losing sight of the principles which makes Stewarts a great place to work.
The quality of the work I deal with at Stewarts is a cut above, the focus being on large complex commercial cases. As a litigation only law firm, the focus of all investment is on implementing a support structure and developing and hiring litigators who are second to none. This combines to enable us to deliver an excellent service and ultimately compete with (and indeed better) much larger firms.
The attraction of commercial litigation is the variety of the work; no two days or two cases are the same and there is a continual learning curve throughout your career. There are highs and (hopefully only occasional) lows which are inherent with the job and it is fair to say that the work is stressful and enjoyable in equal measures. It ensures that the job is always interesting and you maintain a continual drive to succeed.
As to the advice I would give to others considering a career in commercial litigation, to succeed, suffice it to say, you will need to work hard and it is inevitable that you have to commit to working unsociable hours at times. However you will also find it to be an incredibly exciting and rewarding career.
Trainees or paralegals have, in the past, voiced concern to me or otherwise questioned whether they have the right skill set to succeed, doubting or lacking confidence in their own abilities. Confidence in your abilities and judgment is obviously an important attribute for any commercial litigator. However, confidence is something that develops over time and with experience and exposure to different cases and scenarios. Indeed, conversely, there can be a fine line between arrogance and confidence and, in my view, it is preferable to be perceived to be quietly rather than overly confident."
To view Nick's profile, please click here.
---
Stewarts Career Stories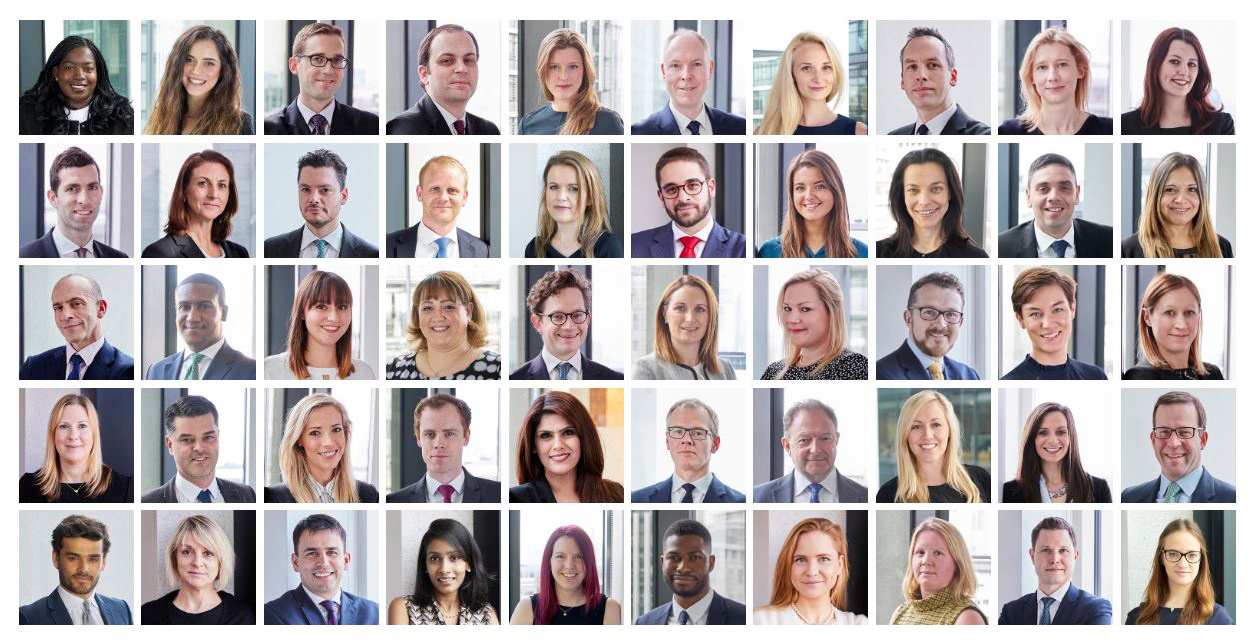 We encourage our people to strive for excellence in everything they do. Our culture promotes a good work/life balance and supports the career progression of our staff.
We've highlighted some of the careers of our people, outlining the diverse paths they have taken to get where they are today.
---
Interested in joining us?
At Stewarts, we aim to recruit and retain the best people at all levels of the firm. The ability, dedication and technical excellence of our people are critical to the successes we achieve for our clients.
If you are interested in working for Stewarts our Careers section provides further details of our recruitment process and current opportunities.
You can find further information regarding our expertise, experience and teams on our Expertise pages and more about the firm on our About Us section.
---
Subscribe – In order to receive our news straight to your inbox, subscribe here. Our newsletters are sent no more than once a month.