In this special episode, Emma Lyons interviewed Jason Richards, a father of three and a successful building services engineer and sustainability consultant, who sustained a complete spinal cord injury at the age of 26.
Jason was involved in a road traffic accident in 1996, which transformed his life. He was a keen sportsman before his injury and passionately pursued an impressive career as an athlete as part of his rehabilitation. His sporting endeavours included competing in marathons and pentathlons, and javelin, shot put and discus events, as well as wheelchair racing.
As well as discussing the highs of his athletic career, Jason shared powerful and personal insights into the challenges of his life after injury and the ongoing issues he deals with 25 years on. Jason discussed his recovery, his journey into parenthood (he is the proud father of 13-year-old twins and a two-year-old little boy) and his mental health challenges. He also shared some top tips for people working with and affected by catastrophic injury.
We look forward to seeing you there.
See the recording below: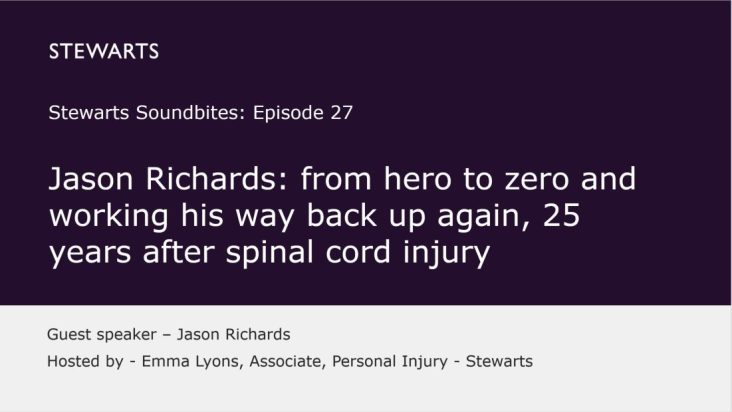 About the speaker – Jason Richards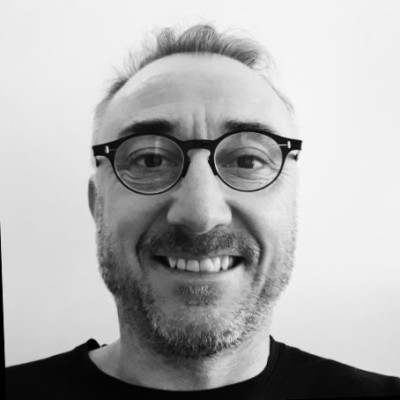 Jason has over 27 years' experience as a Building Services Engineer and Sustainability Consultant. He has considerable experience in both the Private and Public sectors and has a proven track record of working in the retail and education sectors and the refurbishment of existing and listed heritage buildings. His technical engineering skills are complemented by his experience in sustainability and energy, in particular as a CIBSE Low Carbon Consultant.
Above all else his love for the built environment stems from the desire to be part of creating places for people that are inspiring, comfortable and sustainable every day.
---
Previous Stewarts Soundbite episodes
A series of bitesize webcasts designed to deliver concise and interesting updates, conversations and presentations on a range of topics, brought to you by our specialist lawyers and featuring some special guest speakers – Find out more.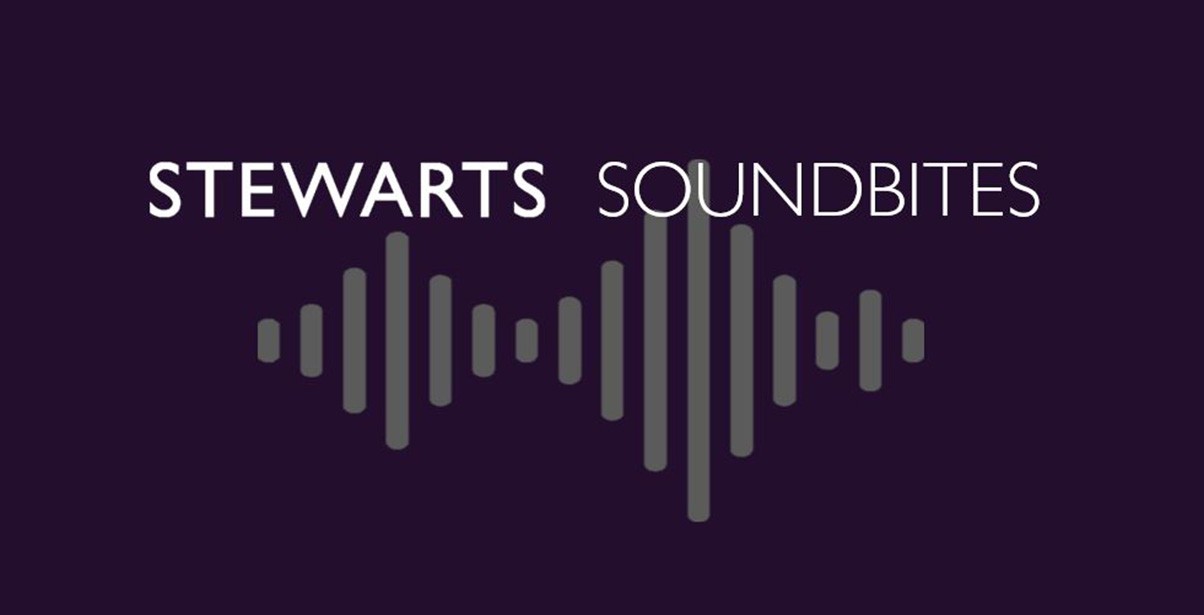 ---
You can find further information regarding our expertise, experience and team on our Personal Injury pages.
If you require assistance from our team, please contact us or alternatively request a call back from one of our lawyers by submitting this form.
---
Subscribe – In order to receive our news straight to your inbox, subscribe here. Our newsletters are sent no more than once a month.