In this episode, Emma Lyons discussed the most common employment issues that arise for those affected by catastrophic injury with William Young, a barrister specialising in personal injury and employment law.
William provided advice in relation to the important early steps to be taken by someone who has been injured (or their family or case manager) in relation to their employment following serious injury.
He explained what the employer's duties are in relation to holding jobs for people and basic salary entitlement. William discussed a person's right to 'reasonable adjustments' in the workplace and the protection that discrimination law affords those affected by serious injury.
He also provided guidance for family members who find themselves suddenly in a position where they become carers and are facing difficulties in their own employment.
See the recording below: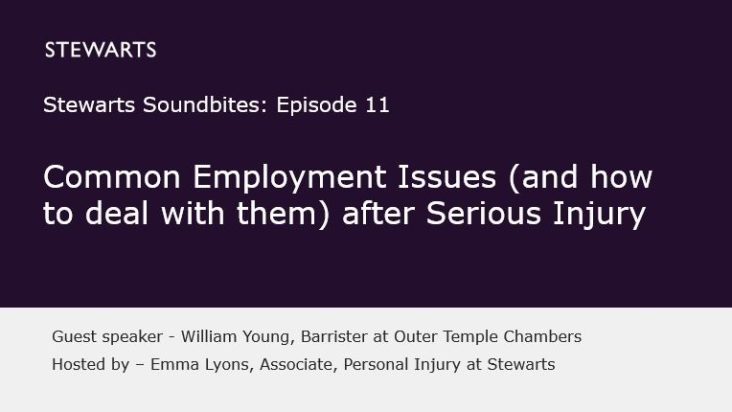 About the guest speaker –  William Young, Barrister at Outer Temple Chambers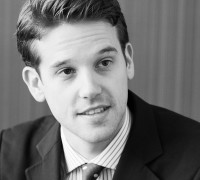 Will's main areas of work are personal injury, clinical negligence and employment law, as well as professional discipline.
Will is regularly instructed in a wide range of multi-track personal injury actions in the County Court and High Court, as well as more specifically in clinical negligence cases. He is instructed by both Claimants and Defendants, which he strongly believes enables him to provide a better service to clients on either side of personal injury litigation (though he tends to act more often for Claimants).
Will also appears in the Employment Tribunal on a regular basis, representing both Claimants and Respondents, as well as in the Employment Appeal Tribunal. He is regularly instructed in multi-day discrimination, whistleblowing and unfair dismissal cases, amongst others.
He has acted in a number of recent cases involving claims of significant psychiatric injury caused by discrimination at work, and brings to this work both particular expertise and sensitivity towards often very vulnerable Claimants.
---
Recordings Stewarts Soundbites
A series of bitesize webcasts designed to deliver concise and interesting updates, conversations and presentations on a range of topics, brought to you by our specialist lawyers and featuring some special guest speakers – Find out more.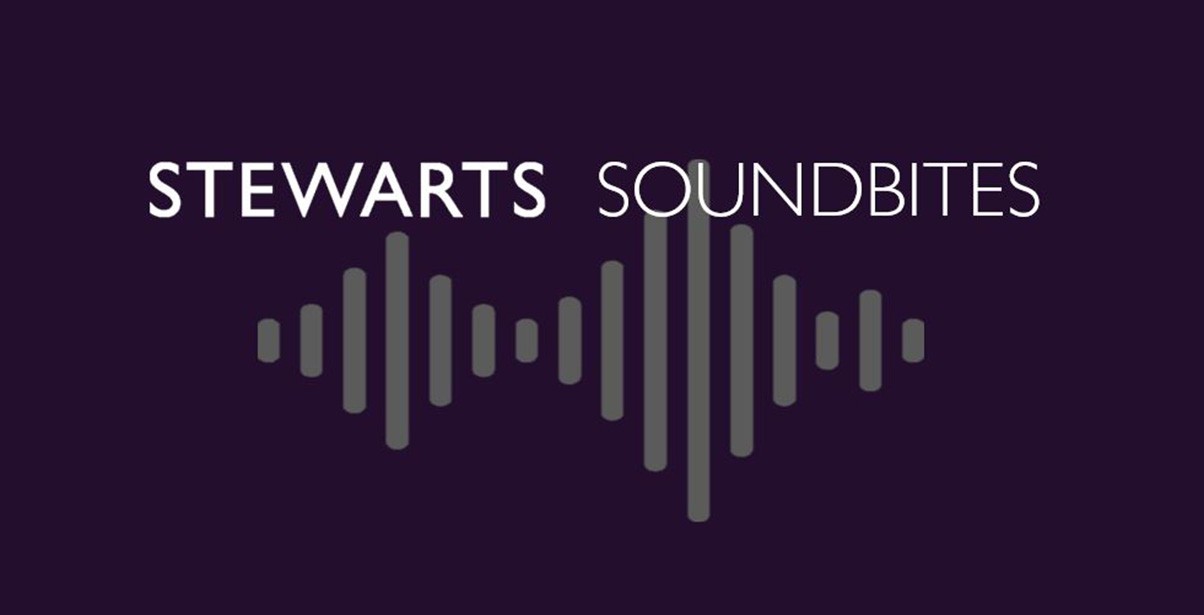 ---
You can find further information regarding our expertise, experience and team on our Personal Injury page.
If you require assistance from our team, please contact us or alternatively request a call back from one of our lawyers by submitting this form.
---
Subscribe – In order to receive our news straight to your inbox, subscribe here. Our newsletters are sent no more than once a month.